Featured product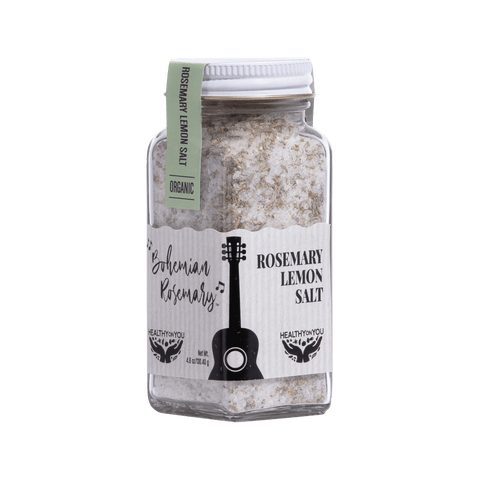 Bohemian Rosemary
Rosemary Lemon Salt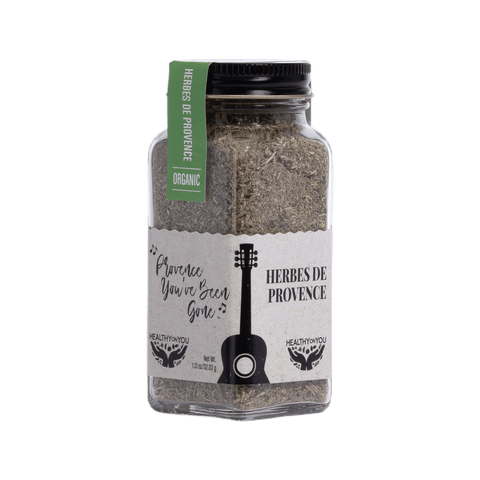 Provence You've Been Gone
Herbes de provence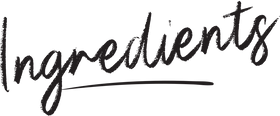 2½ lbs. heirloom tomatoes
2 cups roughly chopped watermelon
½ jalapeño, seeded and cut in half
 or 1 tsp. of jalapeño infused olive oil
3 Persian cucumbers or 1 hothouse cucumber
2 tsp Healthy On You® Provence You've Been Gone spice blend
8 cilantro sprigs, plus cilantro leaves
 for garnish
2 garlic cloves, coarsely chopped
2 tbsp sherry vinegar or red wine vinegar
⅓ cup extra-virgin olive oil
3 tbsp diced sweet peppers (red,yellow)
3 tbsp diced red onion
1½ tsp Healthy On You® Bohemian Rosemary sea salt
Fresh ground black pepper
Good quality extra-virgin olive oil, for drizzling
Score the tomatoes by making an "X" mark with a knife at the bottoms and blanch the tomatoes in boiling water for 1 minute.
Cool the tomatoes in a bowl of ice water for a few minutes and use your fingers to slip off their skins. Save the iced water.
Remove the cores and coarsely chop the tomatoes, saving all of the juice. ​
Seed and dice 3 tablespoons of unpeeled cucumber, for the garnish. Peel and coarsely chop the remaining cucumbers.
Place the tomatoes, the coarsely chopped cucumber, jalapeño, cilantro sprigs, garlic, vinegar, the Provence You've Been Gone spice blend and olive oil in a blender with 1 to 1½ teaspoons of the Bohemian Rosemary sea salt and some pepper.
Process at the lowest speed until broken down. Turn the speed up to high and puree until the soup is completely smooth.
If the soup is too thick, add a little of the ice water. Taste for seasoning. Repeat with the rest of the soup ingredients. Chill the soup in the refrigerator until it's very cold.
Toss the diced sweet pepper, onion and cucumber together in a small bowl. Pour the gazpacho into 6 chilled soup bowls and scatter the pepper mixture over the soup.
Sprinkle cilantro leaves at the center of each bowl. Finish each soup with a drizzle of really good quality olive oil.
Heirloom Cherry Tomato and Plum Salad
This is how I use my late season produce, all picked fresh from the garden at peak freshness-Italian plums, Asian Pears, Bosc pears and cherry tomatoes. With the pears, I made the Carrot and Asian Pear Soup, but the plums are special and I wanted to eat them fresh in a salad.
View Recipe
appetizer
dinner
Gluten-Free
lunch
Side
snack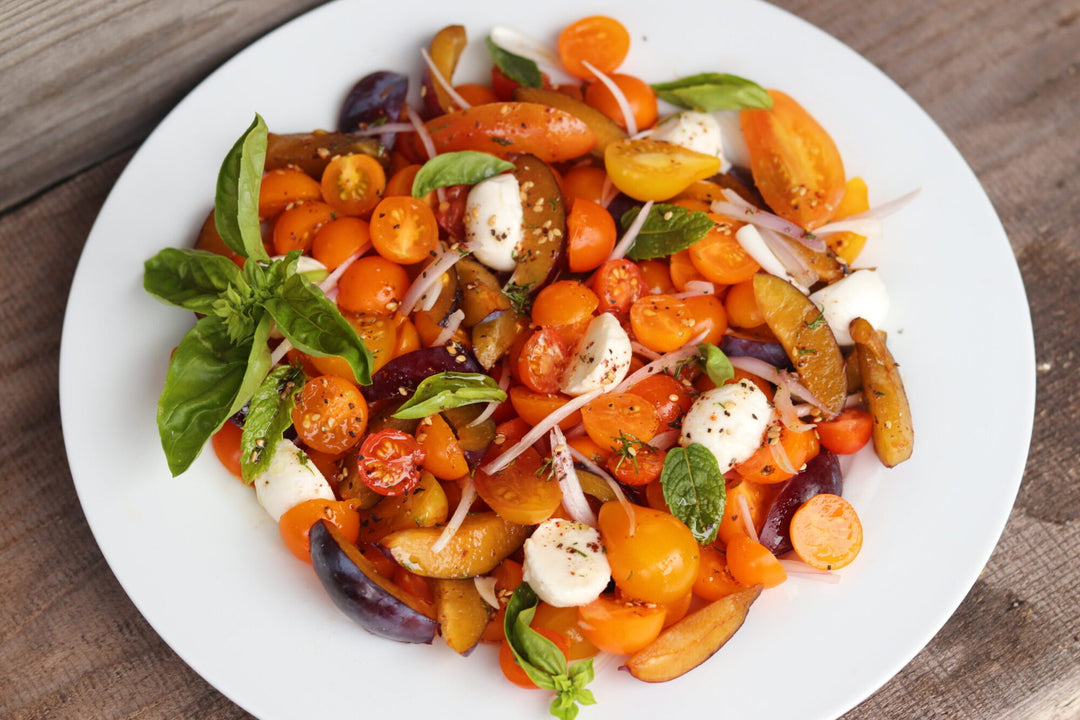 Heirloom Tomato And Leek Tart
It's tomato season! If you have a garden, growing tomatoes are a test of patience that can sometimes make you want to pull your hair out. Luckily, local farmer's markets are overflowing with tomatoes so sweet ripe tomatoes should be easy to come by. This tart is perfect for a main course at brunch and also works well with a side salad for a light dinner -with a glass of vino (wink, wink!)
View Recipe
breakfast
brunch
lunch
Provence You've Been Gone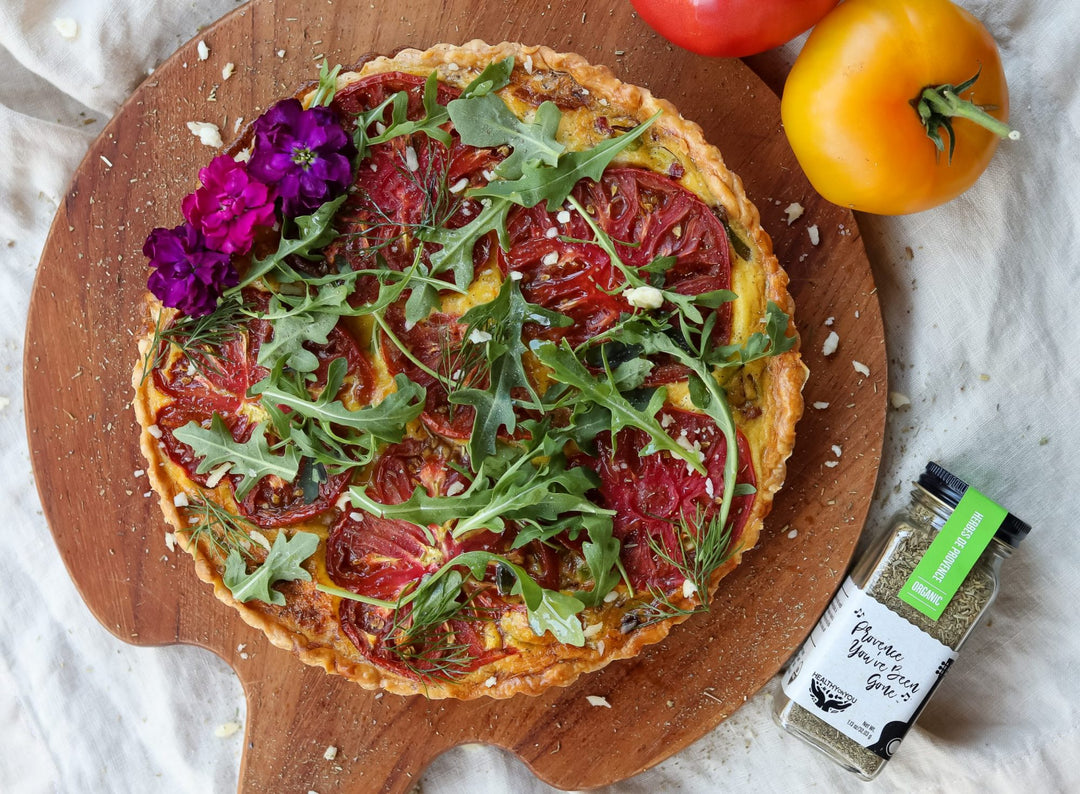 Savory Heirloom Tomato Galette
Usually, I get a lot of tomatoes from my garden, but I didn't have that great a year. I harvested really good Sun Gold cherry tomatoes that I used on everything, but there wasn't a ton of yeild from the bigger traditional heirlooms that I planted. Every year is different. Luckily, I still have some time. I can harvest ripe tomatoes as late as October so my fingers are crossed!
View Recipe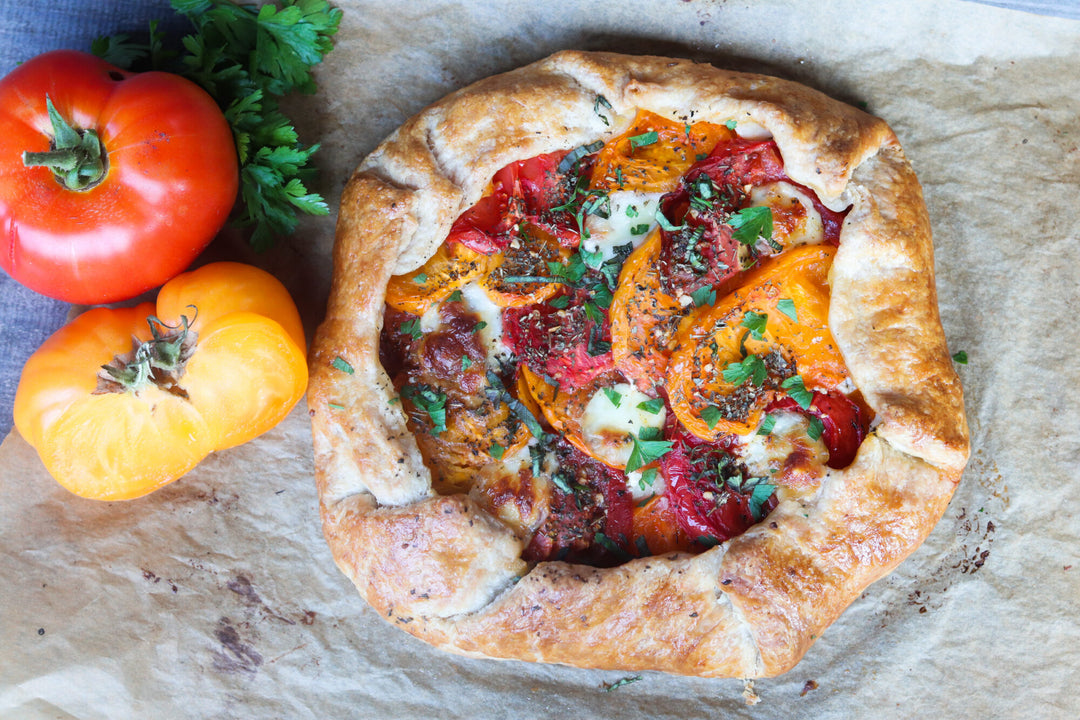 Learn How to Cook
With Our Blends

At Healthy On You®, we feel it is integral to give back to our communities and those in need. We have carried out this mission by offering donation-based cooking classes, we call our Cooking for a Cause series. All proceeds are donated to that classes's charity of choice, typically a cause fighting for social justice and equality. Join us to learn how to cook with your favorite Healthy On You® blends, support a great cause, and meet others who share a similar passion for flavorful, nutritious food!