Featured product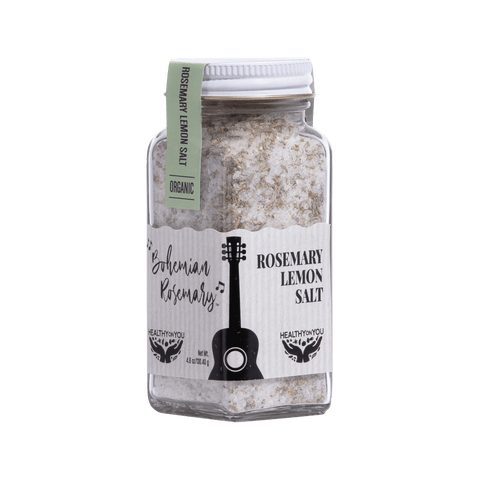 Bohemian Rosemary
Rosemary Lemon Salt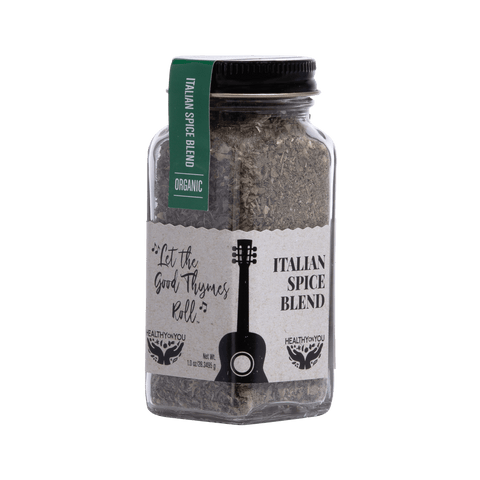 Let The Good Thymes Roll
Italian Spice Blend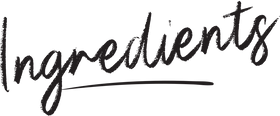 FOR THE POPOVERS
1 egg

1 tsp Healthy On You® Bohemian Rosemary Sea Salt

1 tbsp Healthy On You® Let the Good Thymes Roll Spice Blend

1/2 cup grated cheese, packed (e.g., mozzarella, fontina, provolone)

2/3 cup milk

1 1/2 cup tapioca flour
Preheat the oven to 400F. Spray a muffin tin with olive oil and set aside.
Put all ingredients into a blender and process until smooth.
Pour contents into the prepared muffin tin and transfer to the oven.
Bake for 15-20 minutes until the popovers rise and brown on top. Allow to cool on a cooling rack and enjoy!
Tuscan White Beans with Herbed Shrimp
I love this recipe and tend to make it often throughout the seasons. It's low in fat and keeps you full. I always keep frozen shrimp in the freezer and my pantry is usually stocked with a variety of beans. I really enjoy Italian cooking but found it difficult to find a spice blend that was fragrant and flavorful enough for my taste, so I created the Healthy On You® Let the Good Thymes Roll Italian spice blend. This blend really does it for me with chunks of dried garlic, sage, basil, parsley, marjoram and red pepper and it's salt-free to boot!
View Recipe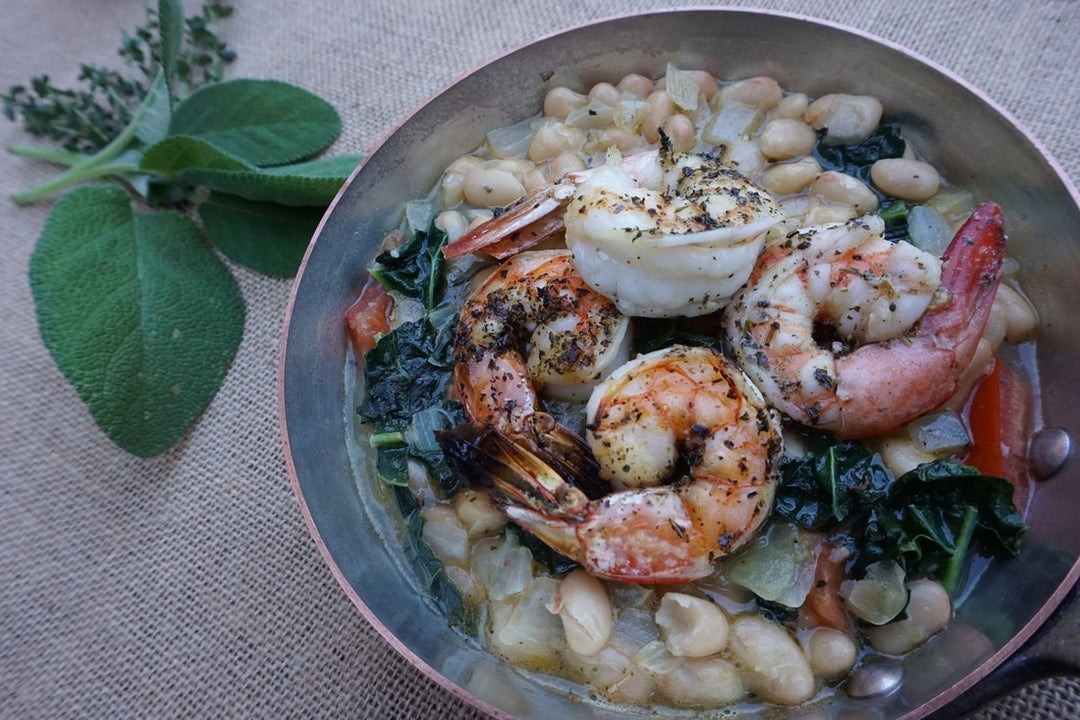 Herb-roasted Chicken With Citrus
Looking for another winner-winner chicken dinner? Well, search no more! This version of roast chicken is SPECIAL and relatively easy every time with Healthy On You® Seasoning Beneath my Wings or Provence You've Been Gone spice blends. Both spices create a beautiful herb bouquet that makes your home smell absolutely delightful while it's baking. Add in garlic bulbs that roast to perfection, lemons, and kumquats which are in season. ⁠You can also substitute oranges or tangerines, skin on, and quartered in lieu of the kumquats. You will still get that fragrant citrus vibe throughout the recipe.
View Recipe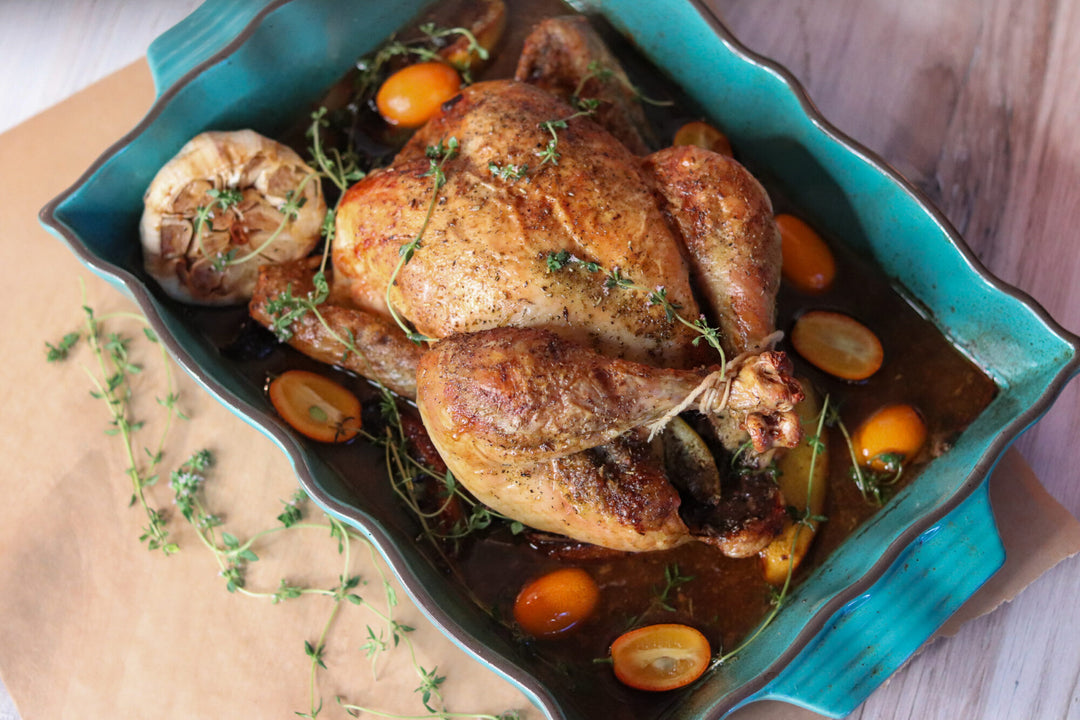 Herb-Brined Roast Turkey
I love this time of year because being with family and enjoying all my favorite holiday foods is, well…comforting. Growing up we didn't eat much turkey. My mom opted for our island tradition of cooking indo-carribean food on Thanksgiving and her Jamaican curried goat is what we enjoyed most.
View Recipe
Dairy-Free
dinner
Gluten-Free
low-crab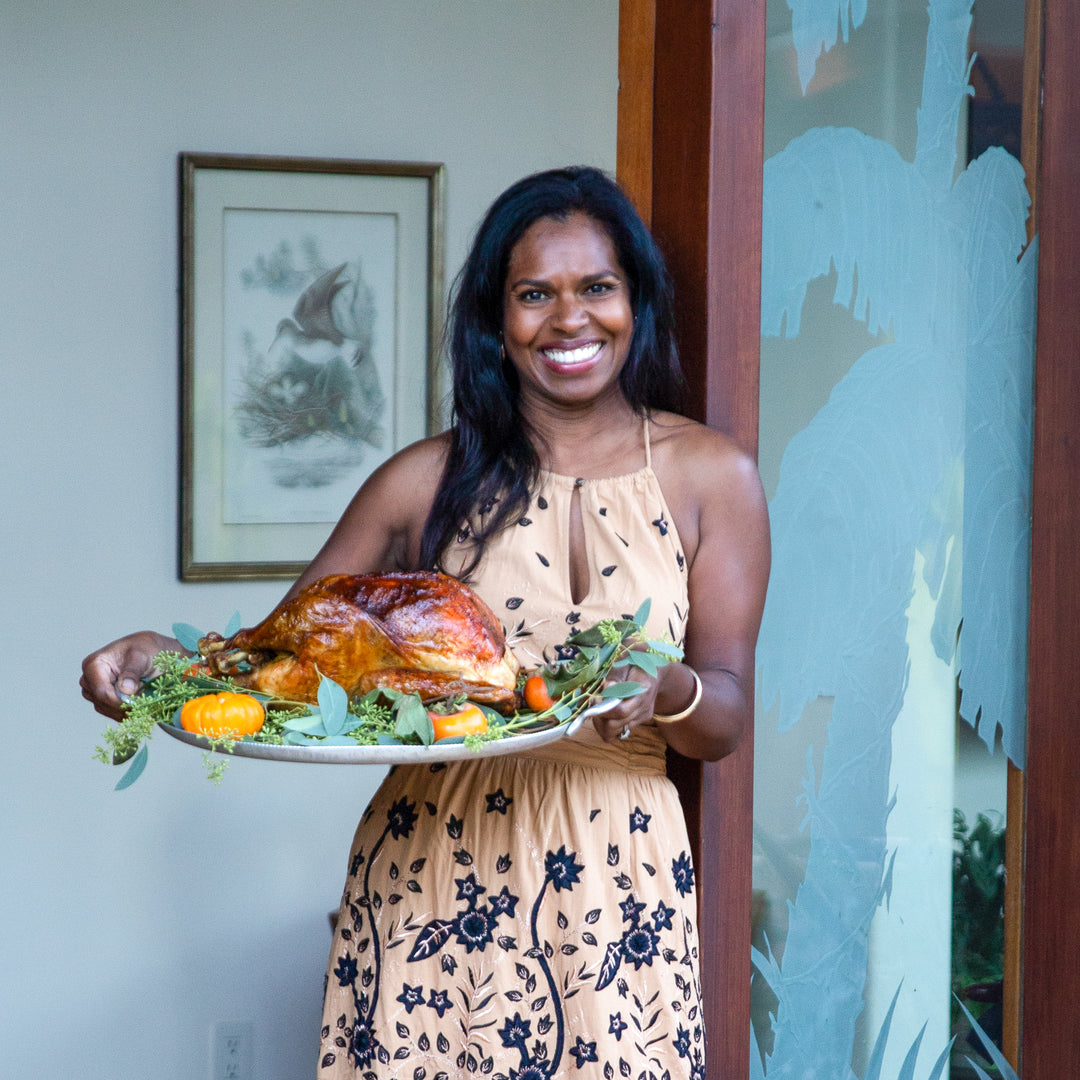 Learn How to Cook
With Our Blends

At Healthy On You®, we feel it is integral to give back to our communities and those in need. We have carried out this mission by offering donation-based cooking classes, we call our Cooking for a Cause series. All proceeds are donated to that classes's charity of choice, typically a cause fighting for social justice and equality. Join us to learn how to cook with your favorite Healthy On You® blends, support a great cause, and meet others who share a similar passion for flavorful, nutritious food!