Featured product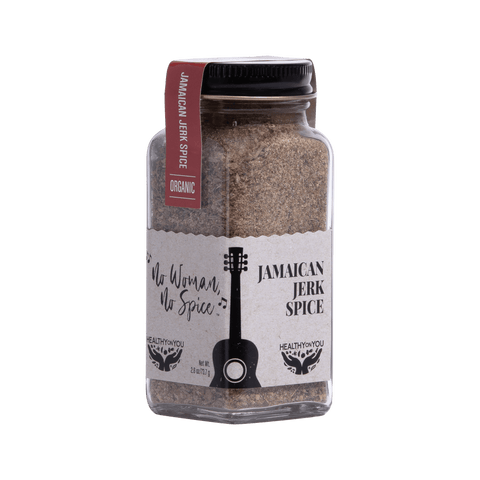 No Woman No Spice
Jamaican Jerk Spice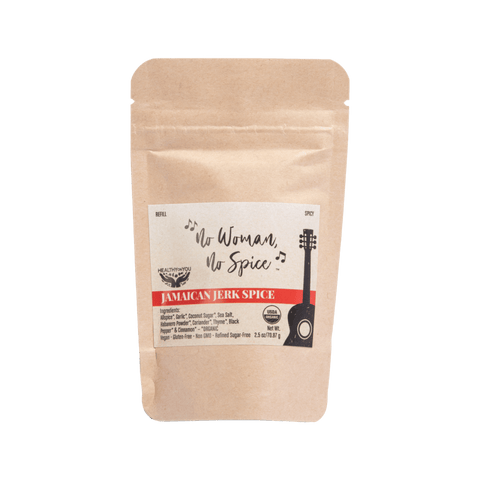 No Woman No Spice Refill
Jamaican Jerk Spice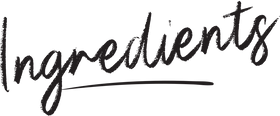 Jerk Chicken
Two thick chicken breasts sliced in half, lengthwise
1 tbsp No Woman No Spice Jamaican Jerk Spice Blend
1 tbsp olive oil for grilling
1 tsp kosher salt
Pineapple Salsa
2 cups pineapple, diced
1/2 red onion, diced
1/2 avocado, chopped
2 green onions/scallions, diced
1/2 tsp sea salt
juice of 1 lime
Preheat grill to high, around 425 ˚F
Sprinkle the jerk spice evenly over the chicken breasts front and back.
Allow the flavors to come together for about 10 minutes
Just before grilling, spray or rub with olive oil
Reduce the heat once the breast are placed on the grill. Cook for approximately 8 minutes per side until the internal temp is 165˚F.
To Make the Salsa: combine all the ingredients in a bowl and stir well. Adjust the seasoning with sea salt and pepper, if needed.
Slice the Jerk Chicken and serve with cooked rice.

Your browser does not support the video tag.
Jerk Chicken And Plantain Nacho Bowl
What a way to spice it up?! This INCREDIBLE Jerk chicken bowl is just what we need to start our week off on a spicy note. If you can't tell already, we really love plantains. Plantains are a trusted and most loved side in many Jamaican and Caribbean recipes, so we thought it was a perfect pairing with the jerked chicken-pairing spicy and sweet is always a good idea.
View Recipe
brunch
dinner
Jamaican Jerk Spice
lunch
No Woman No Spice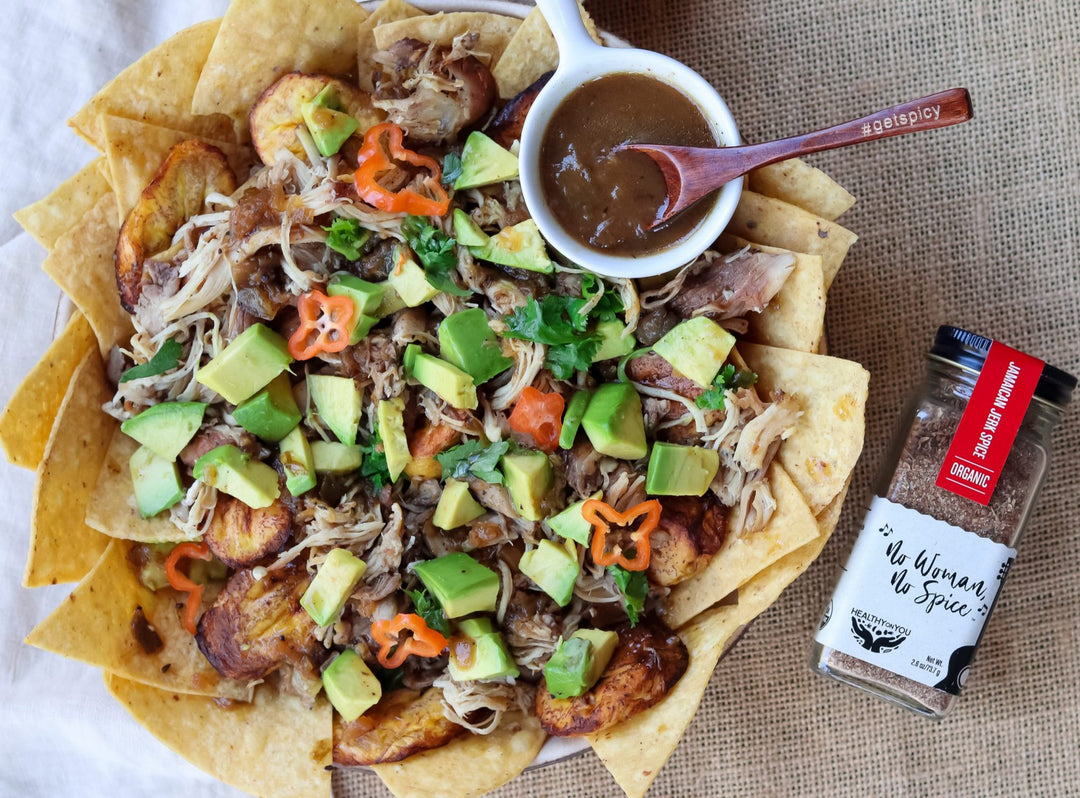 Sam's Jamaican Jerk Chicken
When I have the time and only on a weekend, I love to make my Jerk Chicken recipe. From I was a child I would watch my mom make this delicious traditional Jamaican dish. It's easy and definitely a labor of love that she made only in the summer when she could slow cook it outside on a charcoal grill, on low. She would make pounds of it for backyard BBQ's and family events. Our whole neighborhood would have this amazing smell wafting through the streets.
View Recipe
Dairy-Free
dinner
Gluten-Free
Jamaican Jerk Spice
No Woman No Spice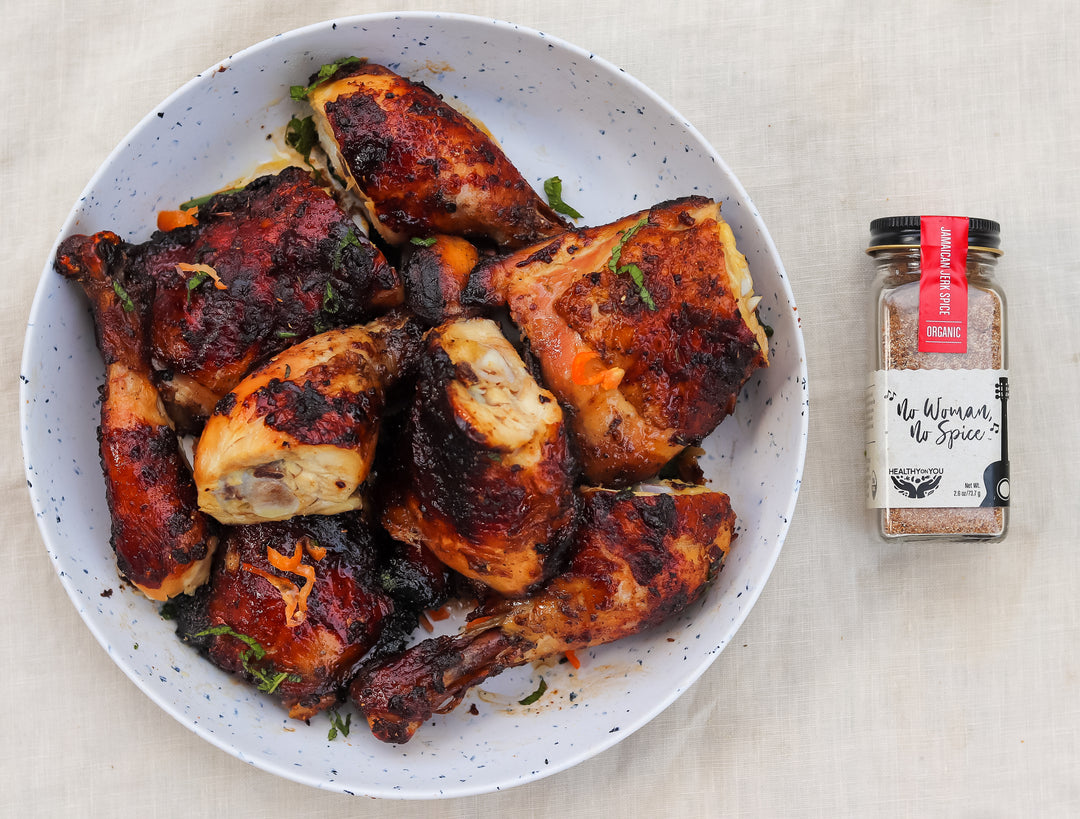 Jamaican Jerked Fish
Honoring black history month with food is a breeze with this great combination of Caribbean and Southern flavors. This yummy catfish fillet is marinated in a spicy wet marinade and baked. It's incredibly flavorful and reflective of Jamaican cooking as a whole. The spices used in Jamaican jerk were meant to preserve meats when there were no means of refrigeration back in the days of slavery. Runaway slaves called Maroons would hide away in the thick of the forest and hunt wild board and forage for food. The wild allspice (pimento), garlic, thyme, scallions and dangerously hot scotch bonnet pepper were ground together and used as a rub to preserve the meat to keep it from spoiling. Today we apply jerk spice to a variety of food including fish. This recipe is a great sheet pan recipe if you are planning to cook for a family. You can lessen the spice by using only a tsp of my Jamaican Jerk Spice. Enjoy!
View Recipe
Dairy-Free
dinner
Gluten-Free
low-crab
No Woman No Spice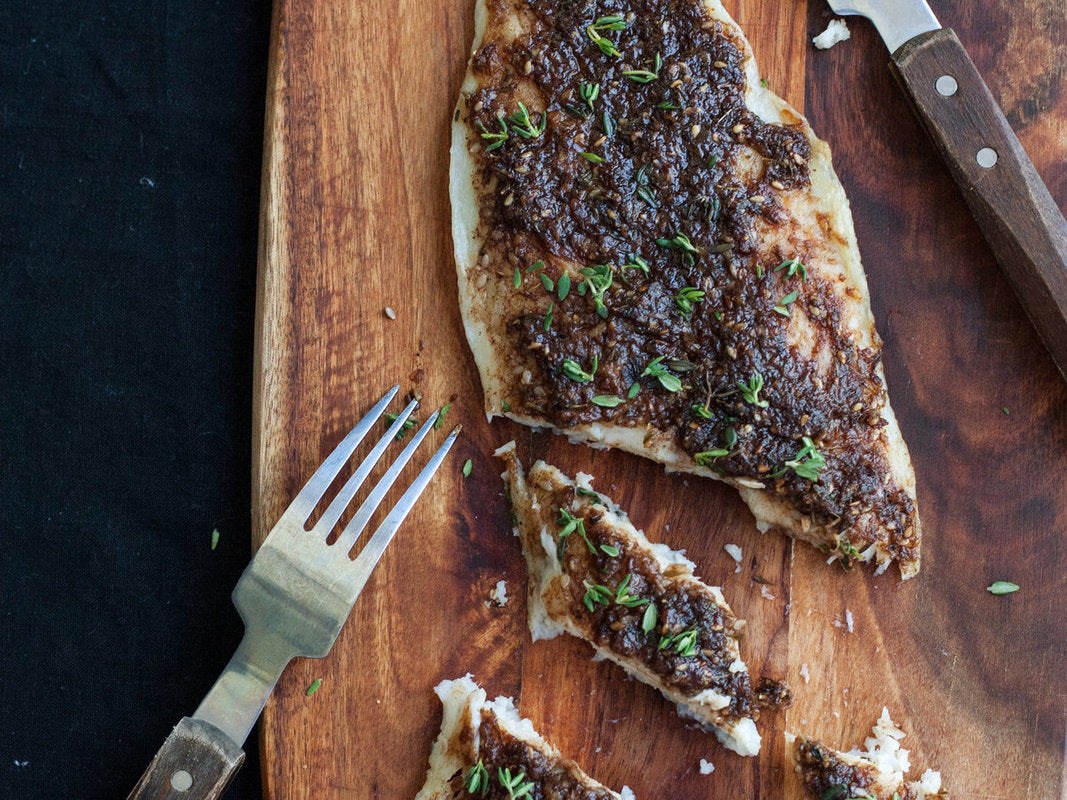 Learn How to Cook
With Our Blends

At Healthy On You®, we feel it is integral to give back to our communities and those in need. We have carried out this mission by offering donation-based cooking classes, we call our Cooking for a Cause series. All proceeds are donated to that classes's charity of choice, typically a cause fighting for social justice and equality. Join us to learn how to cook with your favorite Healthy On You® blends, support a great cause, and meet others who share a similar passion for flavorful, nutritious food!