Featured product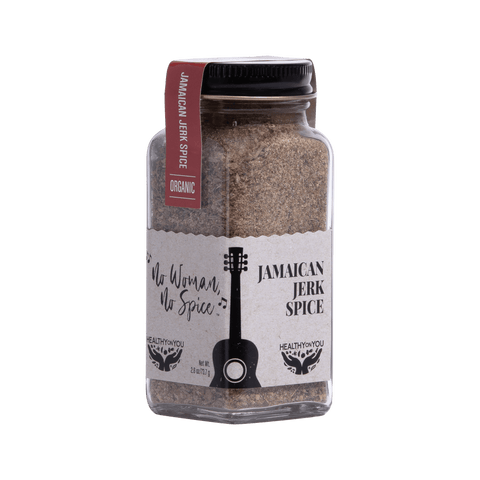 No Woman No Spice
Jamaican Jerk Spice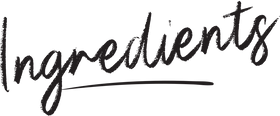 1 medium onion, quartered
2 scallions white and green parts + more for garnish
3 cloves garlic, crushed
1 scotch bonnet pepper, seeded
1 tbsp Healthy On You® No Woman No Spice Jamaican Jerk Spice
¼ cup coconut sugar or brown sugar
1 thumbnail-size piece of ginger, peeled
8-10 whole allspice berries
2 sprigs fresh thyme
¼ cup soy sauce
½ tsp kosher salt
Add all ingredients into a food processor and blend for 15-30 seconds. Stir well and store in a mason jar and refrigerate.
Makes approximately 1½ cups of marinade. Note: This is a great base recipe. You can also add 2 tbsps of dark rum and 2 tsp apple cider vinegar to give it even more depth. Add more scotch bonnet peppers or No Woman No Spice to make it spicier.
Jamaican Jerk Grilled Salmon With Island Salsa
This recipe screams summer and we love a good summer recipe especially one that's fresh and healthy! This salmon is true perfection. Our No Woman No Spice Jamaican Jerk spice blend is absolutely hands down a star in this one. It imparts the key island flavors we love: allspice, cinnamon, garlic, habanero (scotch bonnet) and much more blended just right to give that authentic flavor.
View Recipe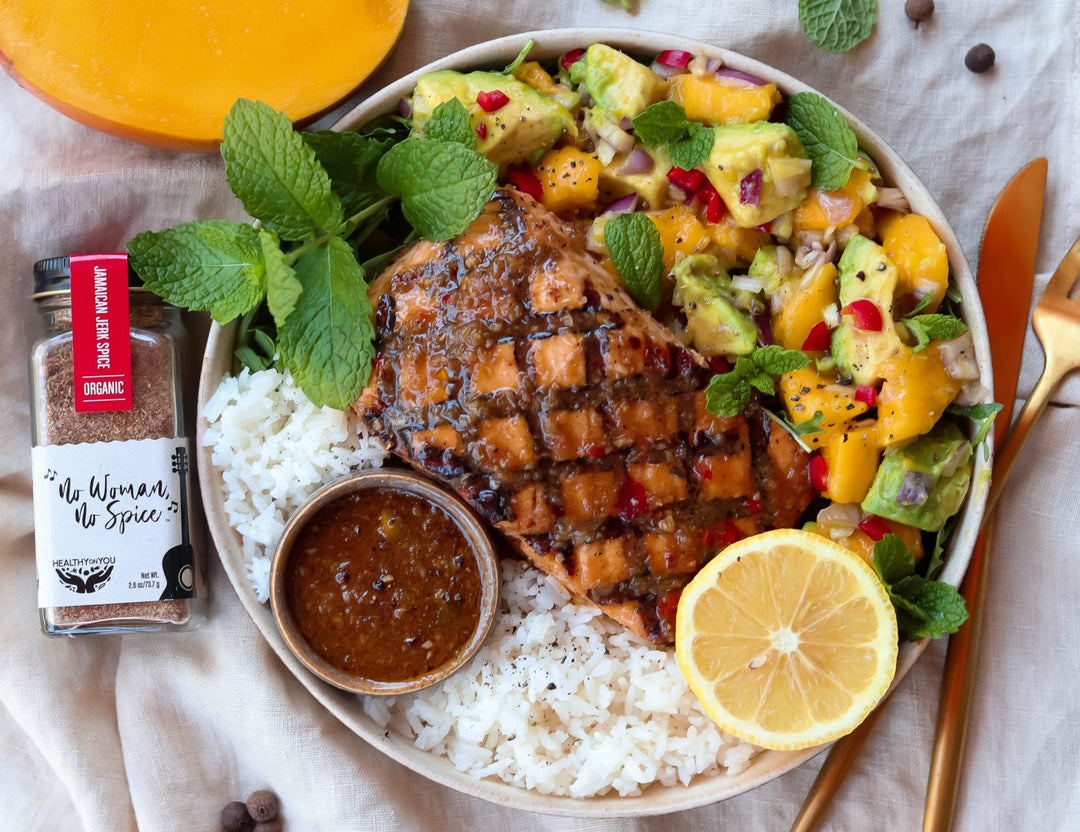 Jamaican Jerk Shrimp Tacos
This is one of my favorite recipes, and it's perfect for any night of the week. The spicy shrimp combined with the fresh crunch of the spiralized beets and fennel create a taste sensation that's like a reggae party in your mouth! If you like extra spicy, feel free to add more Healthy On You® No Woman No Spice spice blend to the marinade.
View Recipe
dinner
Gluten-Free
No Woman No Spice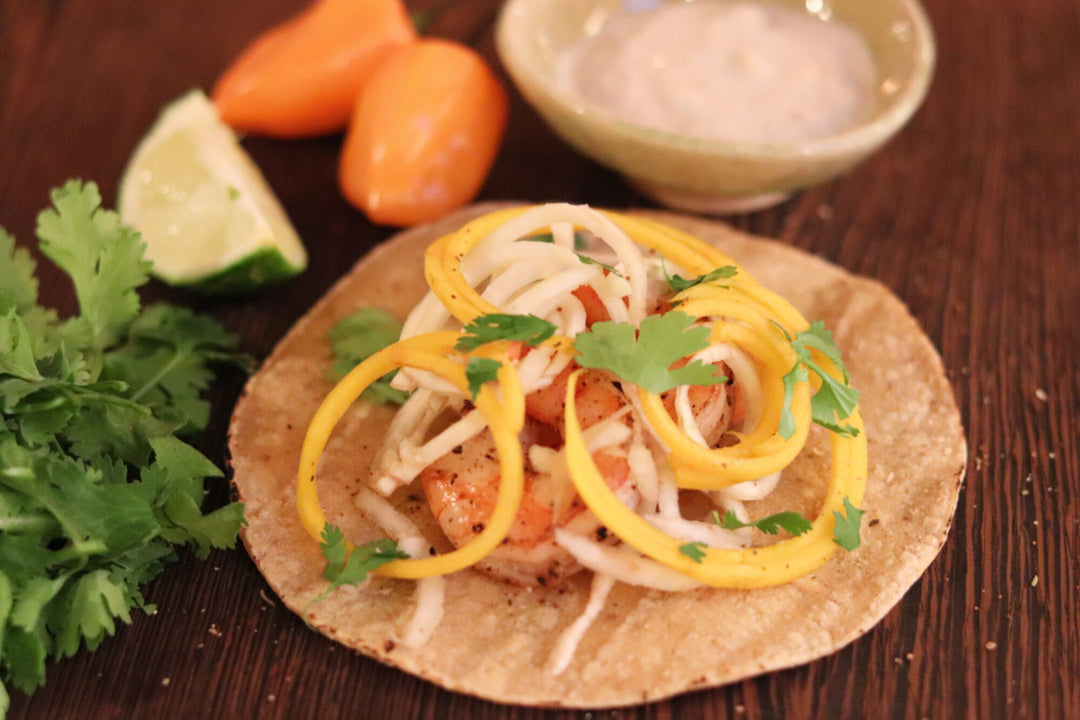 Jamaican Jerked Fish
Honoring black history month with food is a breeze with this great combination of Caribbean and Southern flavors. This yummy catfish fillet is marinated in a spicy wet marinade and baked. It's incredibly flavorful and reflective of Jamaican cooking as a whole. The spices used in Jamaican jerk were meant to preserve meats when there were no means of refrigeration back in the days of slavery. Runaway slaves called Maroons would hide away in the thick of the forest and hunt wild board and forage for food. The wild allspice (pimento), garlic, thyme, scallions and dangerously hot scotch bonnet pepper were ground together and used as a rub to preserve the meat to keep it from spoiling. Today we apply jerk spice to a variety of food including fish. This recipe is a great sheet pan recipe if you are planning to cook for a family. You can lessen the spice by using only a tsp of my Jamaican Jerk Spice. Enjoy!
View Recipe
Dairy-Free
dinner
Gluten-Free
low-crab
No Woman No Spice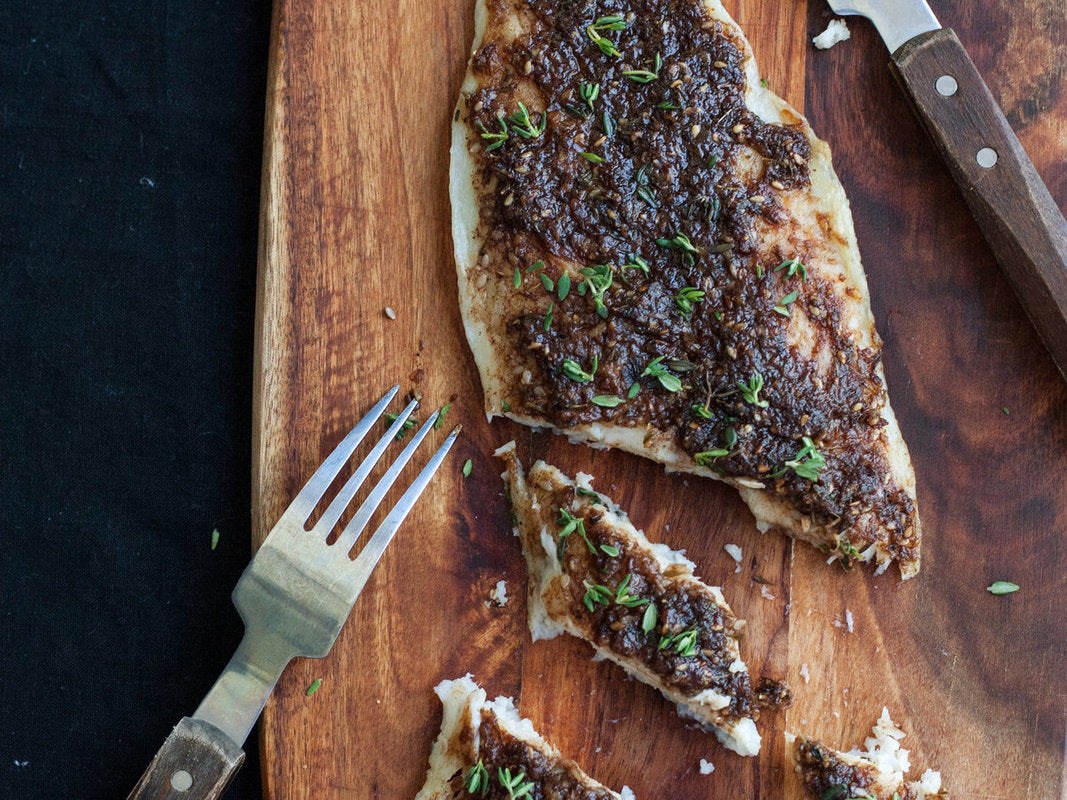 Learn How to Cook
With Our Blends

At Healthy On You®, we feel it is integral to give back to our communities and those in need. We have carried out this mission by offering donation-based cooking classes, we call our Cooking for a Cause series. All proceeds are donated to that classes's charity of choice, typically a cause fighting for social justice and equality. Join us to learn how to cook with your favorite Healthy On You® blends, support a great cause, and meet others who share a similar passion for flavorful, nutritious food!