Featured product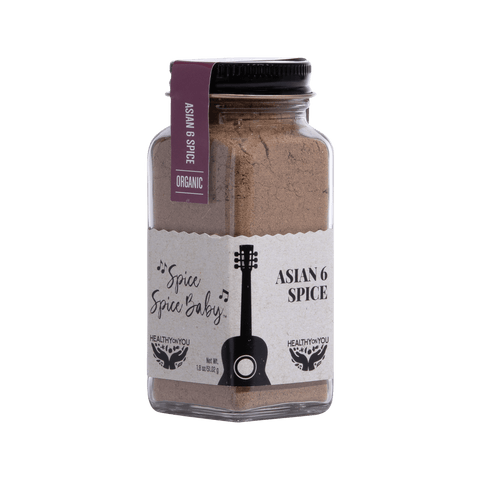 Spice Spice Baby
Asian 6 Spice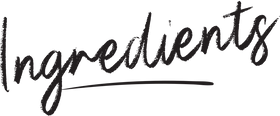 FOR THE BROTH
1 4-6lb duck or chicken carcass
6 cups water
1 tbsp Healthy On You® Spice Spice Baby Asian 6 Spice blend
½ cup pineapple juice
1 large onion quartered, unpeeled
4 cloves peeled garlic, crushed
1 2 inch piece unpeeled ginger, smashed
10 green cardamom pods
¼ cup fish sauce (I use red boat brand)
2 cups Shiitake mushrooms, sliced
4 small baby bok choy, halved
2 egg whites, beaten (optional)
16 oz dried rice noodles
various fresh herbs and garnishes: shredded cabbage, mung bean sprouts, cilantro, green onion, mint, Thai basil, lemon balm, etc)
FOR THE CRISPY SHALLOTS
1 large shallot, thinly sliced
1 tbsp cornstarch
1 cup gluten-free or regular panko or tempura flakes
1 egg, beaten
1 cup flavorless oil (grape seed oil works well)
START THE PHO
In a large soup pot, using no oil, char the onions and garlic for 4-5 minutes over medium-high heat.
Add the water, the duck or chicken carcass, Spice Spice Baby spice blend, pineapple juice, and ginger.
Bring to a boil and reduce the heat to a gentle simmer and cover. Allow to cook for 2 - 6 hours. As it cooks, occasionally skim the oil and foam as it floats to the top. You may need to add more water as it reduces.
Strain the broth into another stockpot with a fine mesh strainer and continue to simmer.
This step is optional. The egg whites help to make the broth clear and remove any residual floaters from the carcass. Add the egg whites to the broth and DO NOT stir. It will float to the top and the particles in the soup will adhere to it. You can remove the cooked egg whites with a slotted spoon, leaving you with a clear broth. If necessary, do one more strain to rid any extra egg.
Add cardamom seeds to the broth and cook with low heat for another 30 minutes.
Add the fish sauce, mushrooms, bok choy and season with salt and pepper to taste. Keep under low flame while you prepare the shallots.
MAKE THE CRISPY SHALLOTS
In a small bowl, coat the sliced shallots in cornstarch.
Shake off excess cornstarch and add to the beaten egg.
Scoop out the shallots and place in a bowl with the tempura/panko flakes. Coat evenly.
Heat a small saucepan on high heat. Add the oil and when hot, add the shallots. Fry until crispy, 5-8 minutes. Remove from pan with a slotted spoon and allow to drain on a plate with a paper towel. Set aside.
PUT THE SOUP TOGETHER
Cook the noodles per package instructions. Drain and divide the noodles among 4 soup bowls.
Pour the steaming broth over the noodles. Top with the shredded cabbage, cilantro, green onion and sprinkle the crispy shallots on top. Serve piping hot.
Holiday Spatchcock Turkey
Do you know people whose least favorite dish at Thanksgiving is the turkey? Well, we're here to change that! Even if you love turkey, this recipe is a must. Presenting our Holiday Spatchcock Turkey! We used our Healthy On You® I'm Still Brining holiday spice blend and it was the best turkey we've ever had… no joke. The turkey was perfectly juicy and filled with unique flavors. No one at the table even touched the gravy, a rare occurrence in our family. ⁠
View Recipe
Holiday Pot Roast
Wherever you are, this time of year is perfect for cooking comfort foods! This recipe is naturally gluten-free, has lots of delicious vegetables and is full of flavor. Typically, pot roasts take quite some time to cook. However, in this recipe we used our Instant Pot to speed things along! This recipes is great for a cozy meal and is perfect for the holidays!
View Recipe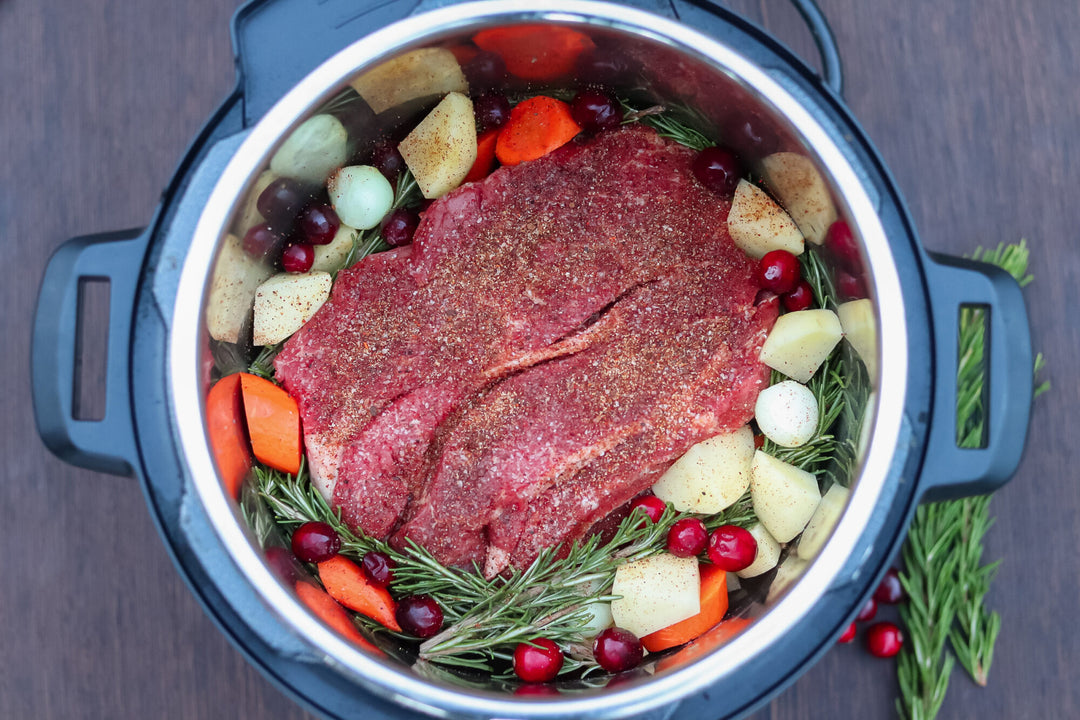 Holiday Cranberry Chicken with Grapes & Tomatoes
It's cranberry season! I love the tartness of these berries and experimenting with new ways to add them to my recipes is always fun and challenging. This delicious-and I stress, delicious recipe is a keeper! I prepared it last night for dinner guests and everyone was asking for the recipe after and there was not even a cranberry left in the pot. So here it is below. This recipe uses my Healthy On You® Seasoning Beneath My Wings spice blend to create a flavorful herb texture that makes the chicken irresistible. Pair it with wild rice, farro or quinoa for a delicious anytime meal.
View Recipe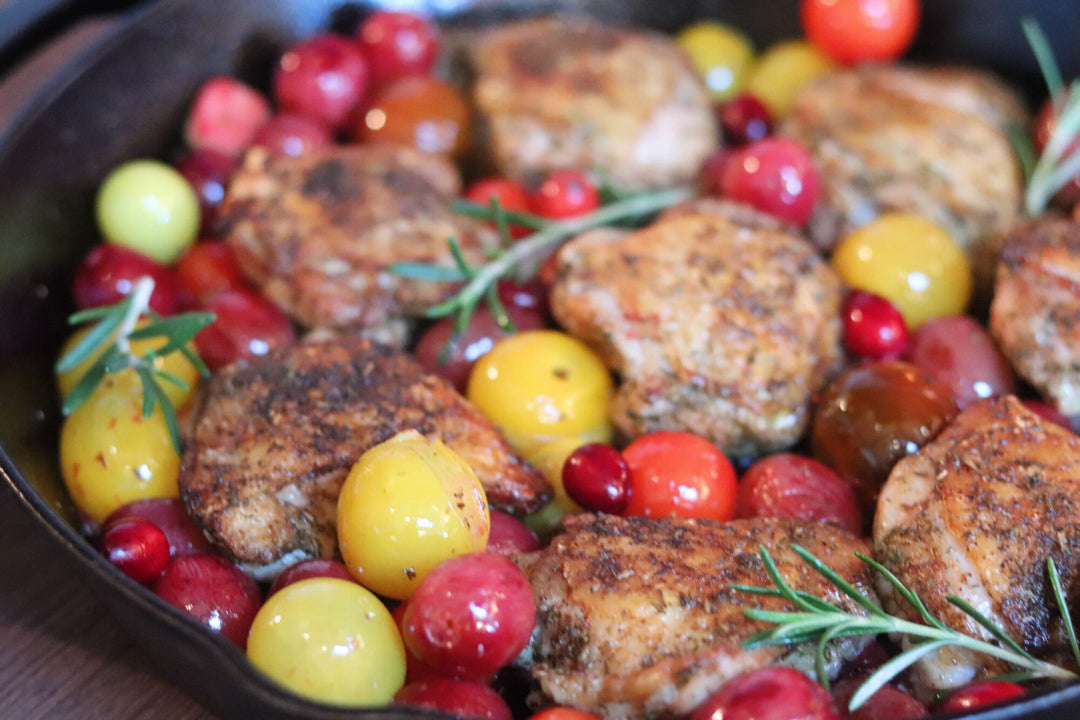 Learn How to Cook
With Our Blends

At Healthy On You®, we feel it is integral to give back to our communities and those in need. We have carried out this mission by offering donation-based cooking classes, we call our Cooking for a Cause series. All proceeds are donated to that classes's charity of choice, typically a cause fighting for social justice and equality. Join us to learn how to cook with your favorite Healthy On You® blends, support a great cause, and meet others who share a similar passion for flavorful, nutritious food!