Featured product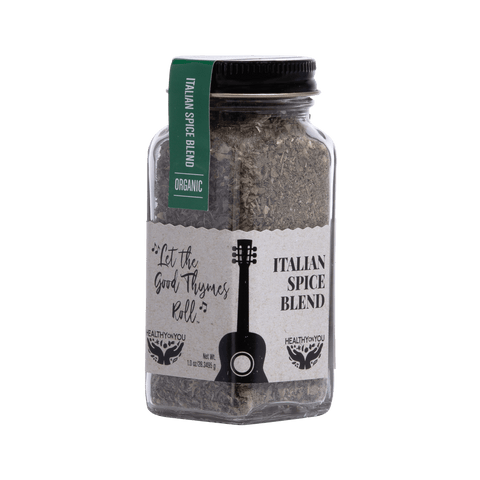 Let The Good Thymes Roll
Italian Spice Blend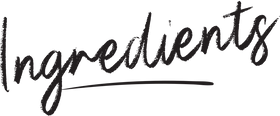 1 lb cupped or tubed pasta, like orecchiette or penne
1 lb chicken apple sausage
2 tbsp Healthy On You®Let the Good Thymes Roll Spice Blend
¾ lbs peeled butternut squash, cut into ½ -inch cubes (about 2 cups)
3 tbsp unsalted butter
3 tbsp extra virgin olive oil
½ cup grated Parmesan, plus more for garnish
8 sage leaves
Salt and pepper
Bring a large pot of heavily salted water to a boil. Meanwhile, cook the sausage: In a sauté pan or skillet (large enough to hold all the pasta), add the sausage and enough cold water to cover. Set over medium-high heat, then remove from the heat when the water hits a boil, about 8 to 10 minutes.
Transfer the sausage to a cutting board and cut into ½-inch coins. Dry out the pan and return it to the stove.
In the same pan, heat the olive oil over high heat until nearly smoking. Add the sausage and cook, flipping once, until dark brown on both sides, 5 to 7 minutes. Remove the sausage to a paper towel-lined plate.
Reduce the heat to medium. Add the squash, Let the Good Thymes Roll Spice Blend and a pinch of salt to the pan.
Let cook, stirring briefly and scraping up any browned bits on the bottom of the pan, until all pieces are browned (about 5 to 7 minutes).
While the squash is browning, add pasta to boiling water and cook to al dente according to package directions.
Reserve 1 cup of the pasta cooking water, and drain the pasta.
When the squash is nicely browned, add the butter, 3 tbsps olive oil and sage. Cook until the butter is golden and foaming (about a minute or two), then immediately remove the pan from the heat and add back the sausage.
Add the pasta to the pan and mix with the brown butter sauce (if the pasta has cooled off quite a bit, return the pan to low heat while you combine everything).
Stir in the cheese, then add pasta water as needed to smooth the sauce. Adjust with salt and pepper, and serve with extra Parmesan
Vegan "Scallops" With Tomato Basil Pasta
We love finding new and fun ways to use our organic blends in a healthy diet. This recipe is summery, light and delicious! We use our Healthy On You® Fish You Were Here Fish Lovers Spice Blend in a splendid way to create these delicious vegan "scallops" using King Oyster Mushrooms. These are those strange-looking mushrooms that make you stop in the grocery store and wonder how you would actually use them.
View Recipe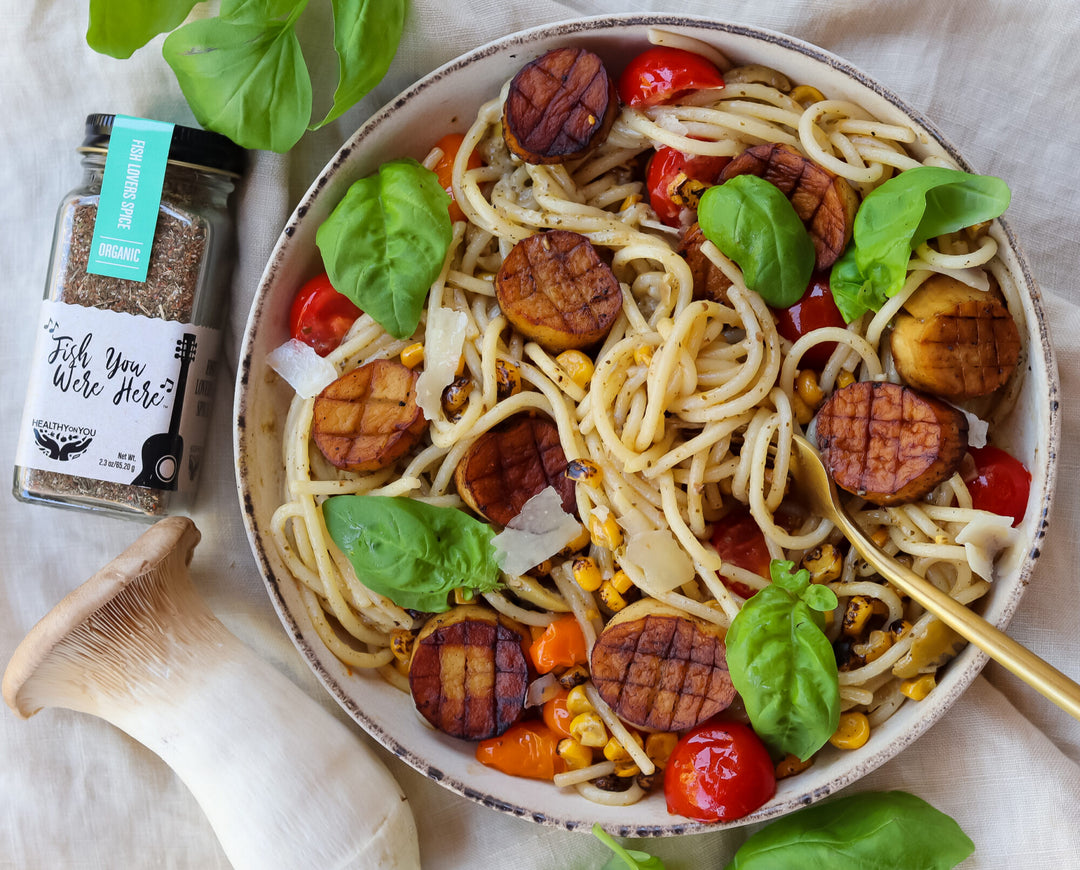 Sausage and Potato Breakfast Hash
This is the perfect breakfast or brunch dish that will make your tastebuds do a dance. Our House of the Rising Spice Creole Spice is amazing in this recipe. Give it a try.
View Recipe
Quinoa Stuffed Honeynut Squash
We just can't get enough of Butternut squash these days and as fall begins to set in look no further for great recipes with our flavorful spice blends.
View Recipe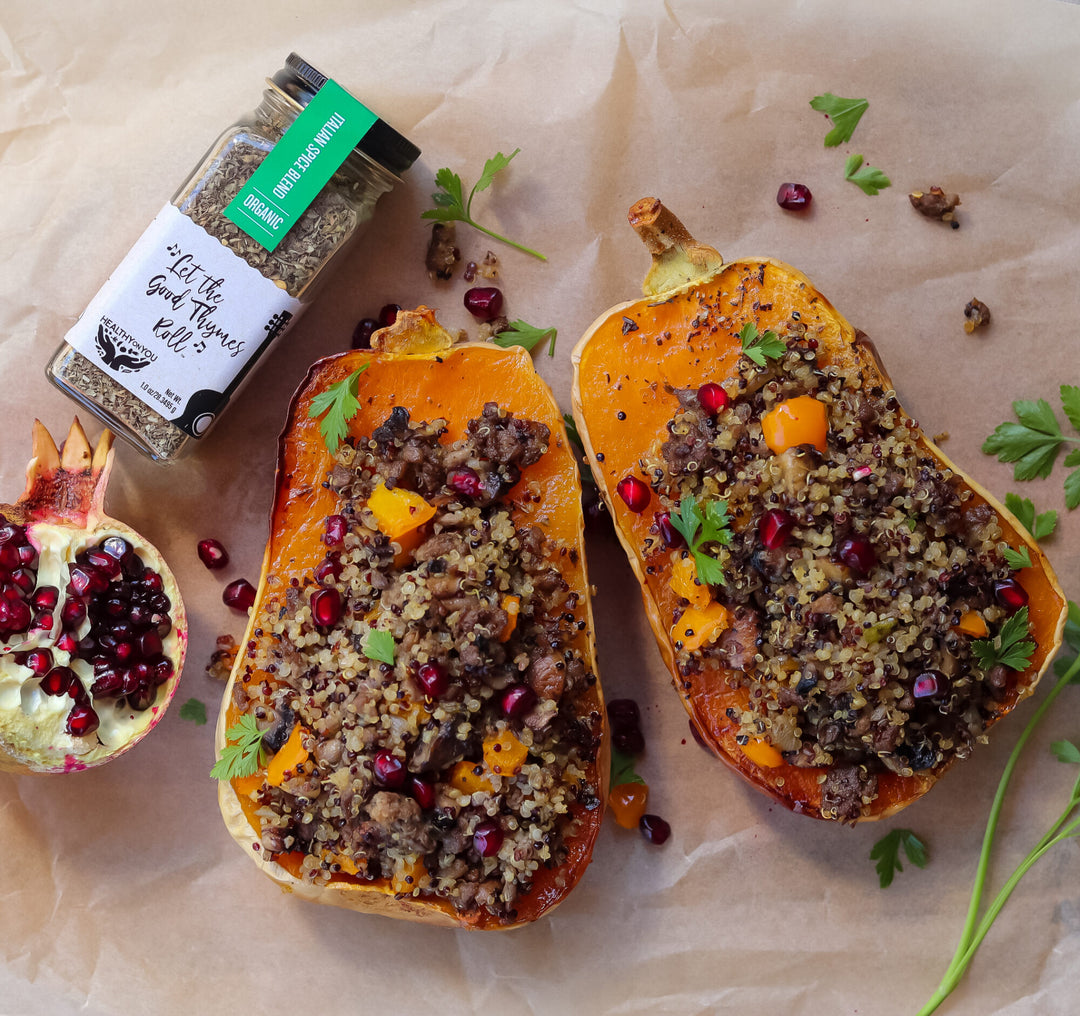 Learn How to Cook
With Our Blends

At Healthy On You®, we feel it is integral to give back to our communities and those in need. We have carried out this mission by offering donation-based cooking classes, we call our Cooking for a Cause series. All proceeds are donated to that classes's charity of choice, typically a cause fighting for social justice and equality. Join us to learn how to cook with your favorite Healthy On You® blends, support a great cause, and meet others who share a similar passion for flavorful, nutritious food!