Featured product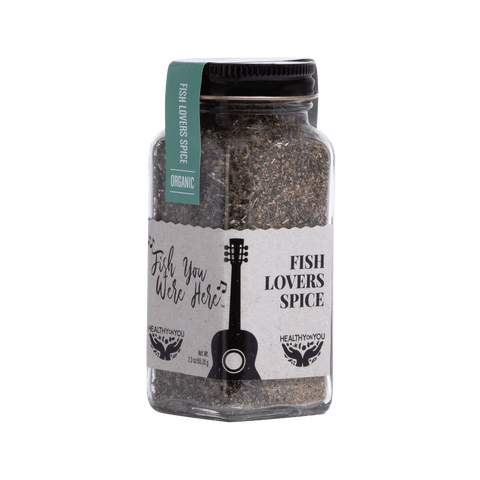 Fish You Were Here
Fish Lover Spice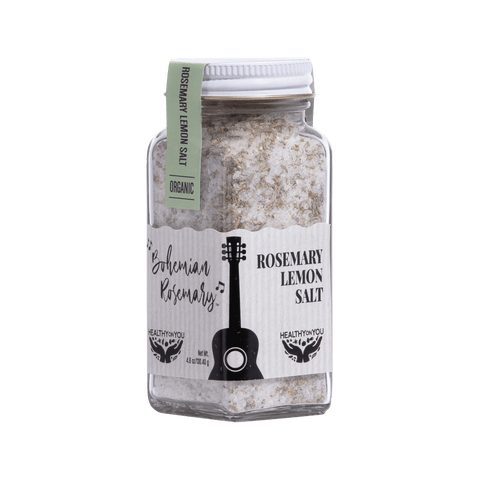 Bohemian Rosemary
Rosemary Lemon Salt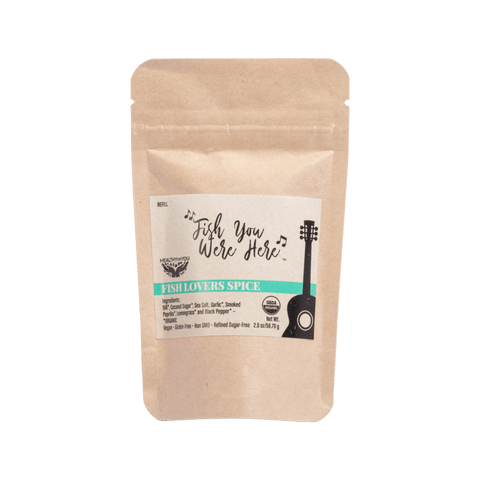 Fish You Were Here Refill
Fish Lover Spice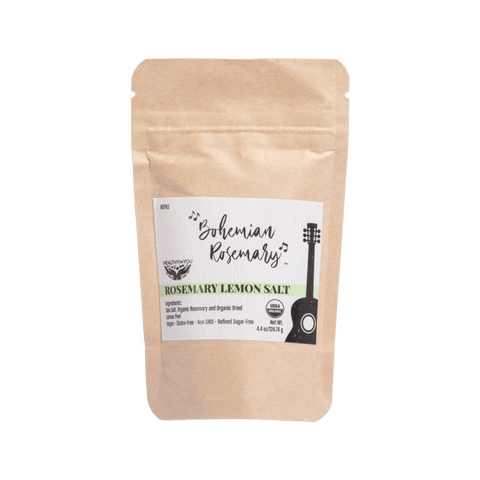 Bohemian Rosemary Refill
Rosemary Lemon Salt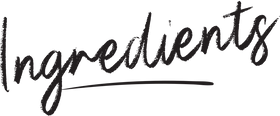 For the salmon
1 lb. wild salmon
½ olive oil (spray is ok)
½ tbsp Fish You Were Here Fish Lovers Spice Blend
¼ tsp Bohemian Rosemary Rosemary Lemon Sea Salt
1 cup arugula
fresh dill for garnish
For the Strawberry Salsa
1 cup ripe strawberries, diced
½ cup cherry tomatoes, diced
½ medium red onion, diced
1 small jalapeño pepper, seeded and diced
zest of 1 lime
juice of one lime
¼ tsp Bohemian Rosemary Sea Salt
Make the Salsa
Add all the salsa ingredients to a bowl; stir well and set aside.
Make the salmon
Preheat the air fryer to 400F˚
Sprinkle the salmon with Fish You Were Here and Bohemian Rosemary Sea Salt.
Spray with olive oil and rub in the spices.
Place in the air fryer and set for 8 minutes. Check for done-ness-depending on thickness it may need to cook for a few additional minutes. Salmon should be opaque when done but not dry.
Put it all together
Sprinkle a bed of arugula on two plates.
Divide the salmon into two and place a piece on each plate.
Top with the strawberry salsa. Serve immediately.

Your browser does not support the video tag.
Learn How to Cook
With Our Blends

At Healthy On You®, we feel it is integral to give back to our communities and those in need. We have carried out this mission by offering donation-based cooking classes, we call our Cooking for a Cause series. All proceeds are donated to that classes's charity of choice, typically a cause fighting for social justice and equality. Join us to learn how to cook with your favorite Healthy On You® blends, support a great cause, and meet others who share a similar passion for flavorful, nutritious food!