Featured product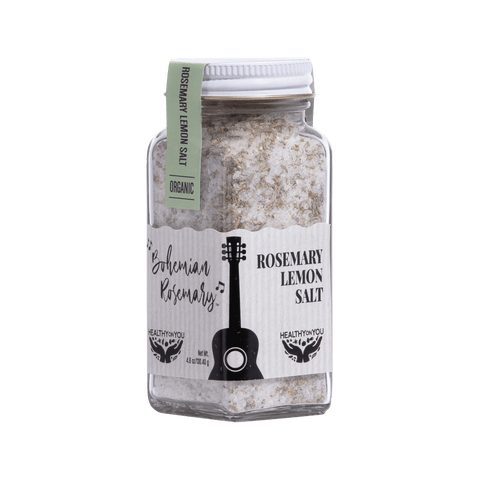 Bohemian Rosemary
Rosemary Lemon Salt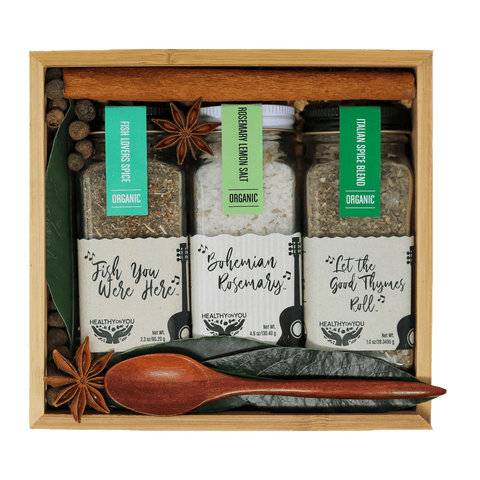 Edible Playlist - Herby Melodies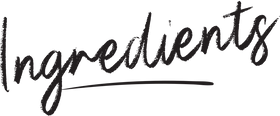 4 6 oz skinless, boneless salmon fillets, patted dry
3 tbsp + ¼ cup extra-virgin olive oil, divided
1 tbsp Healthy On You® Fish You Were Here Fish Lovers Spice
1 tbsp Healthy On You® Let The Good Thymes Roll Italian Spice Blend
1 tsp Dijon mustard
1 lemon
1 bunch asparagus (about 1 lb.), trimmed
2 cups chopped cabbage
½ tsp honey
1 avocado, thinly sliced
1 bunch small bunch spinach, trimmed
Healthy On You® Bohemian Rosemary Lemon Sea Salt
freshly ground pepper
MAKE THE SALMON
Preheat the oven to 400°F.
Place Salmon on a rimmed baking sheet and rub all over with 1 Tbsp. oil; season on both sides with Fish You Were Here Fish Lovers Spice and lightly sprinkle with the Bohemian Rosemary Sea Salt.
Bake Salmon until opaque throughout and flesh flakes easily with a fork, 8–10 minutes.
MAKE THE CHARRED VEGGIES
Meanwhile, heat. oil in a large skillet, cook asparagus, turning occasionally until blistered in spots, about 4 minutes total; Remove from pan.
In the same pan, add 1 tbsp olive oil and add the cabbage, and season with a sprinkle of Bohemian Rosemary Sea Salt.
Cook turning occasionally until the cabbage begins to soften and chars on the edges, about 5 minutes. Remove from pan.
Remove the salmon from the oven and squeeze the juice from half of a lemon over the fish.
MAKE THE DRESSING
Squeeze the juice from the remaining half into a medium bowl -remove and seeds. Add honey, 1 tsp. mustard, the Let the Good Thymes Roll Italian Spice Blend, and the remaining ¼ cup oil and whisk until smooth; season dressing with salt and pepper.
Add avocado and spinach to the dressing and toss gently to coat. Taste salad and season with more sea salt and pepper.
Divide the salad among plates and top with the salmon.
Spring Mexican Green Shakshuka
Can't think of a more fun dish for Cinco de Mayo than this one! We love this recipe because it's great for any time of day: breakfast, lunch, or dinner. Here this green version is paired with tortillas for the ultimate Taco Tuesday. Our Healthy On You salt-free Something to Taco 'Bout ensures that great chile flavor, without the excess salt. Add just what you need!
View Recipe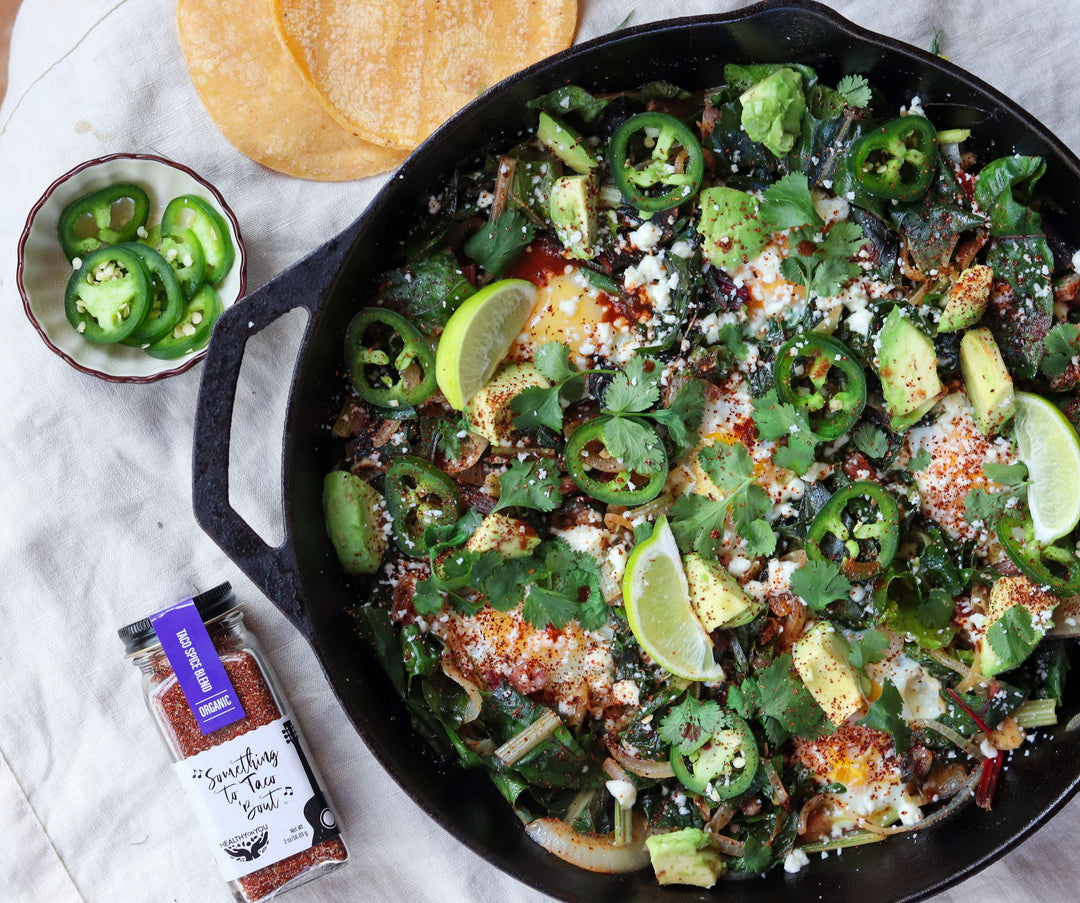 Jamaican Jerk Grilled Salmon With Island Salsa
This recipe screams summer and we love a good summer recipe especially one that's fresh and healthy! This salmon is true perfection. Our No Woman No Spice Jamaican Jerk spice blend is absolutely hands down a star in this one. It imparts the key island flavors we love: allspice, cinnamon, garlic, habanero (scotch bonnet) and much more blended just right to give that authentic flavor.
View Recipe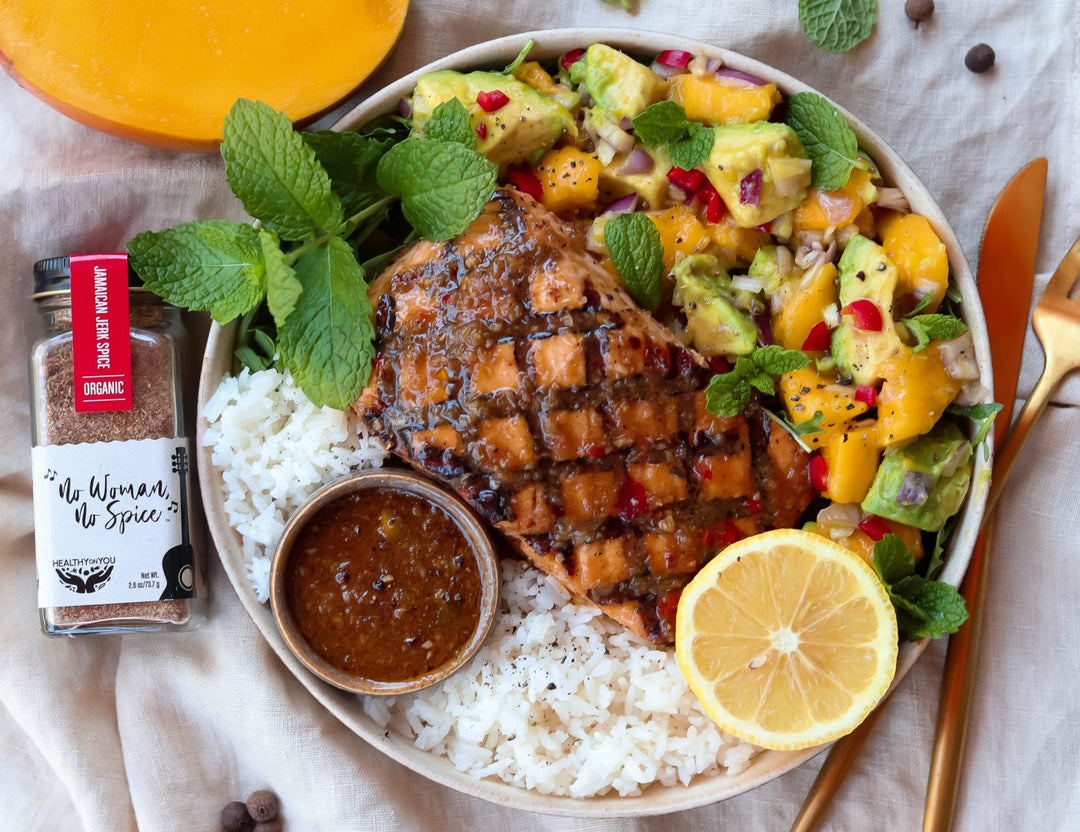 Salmon Salad with Summer Vegetables and Za'atar Dressing
The za'atar strikes back in this amazing grilled salmon salad with fresh farmers market vegetables! I taught this fantastic recipe in our Healthy On You® online cooking class today and we had so much fun cooking together. I am still in awe of everyone cooking away in their own kitchens. It's hard enough cooking sometimes, but having to keep up with me, well, that can be challenging. You have to do some prep work ahead of time but it is soooo worth it!
View Recipe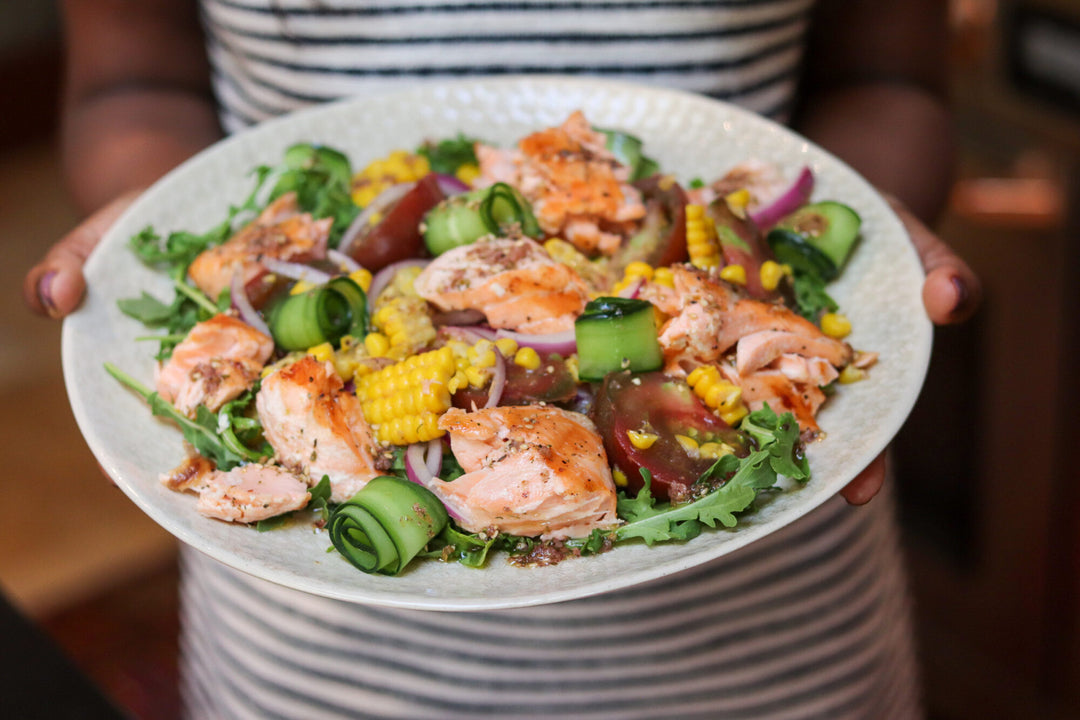 Learn How to Cook
With Our Blends

At Healthy On You®, we feel it is integral to give back to our communities and those in need. We have carried out this mission by offering donation-based cooking classes, we call our Cooking for a Cause series. All proceeds are donated to that classes's charity of choice, typically a cause fighting for social justice and equality. Join us to learn how to cook with your favorite Healthy On You® blends, support a great cause, and meet others who share a similar passion for flavorful, nutritious food!