Featured product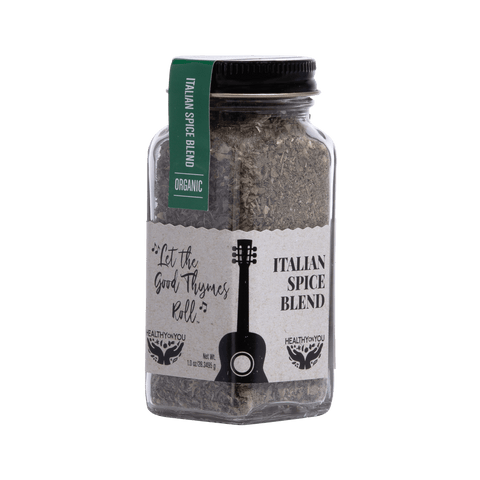 Let The Good Thymes Roll
Italian Spice Blend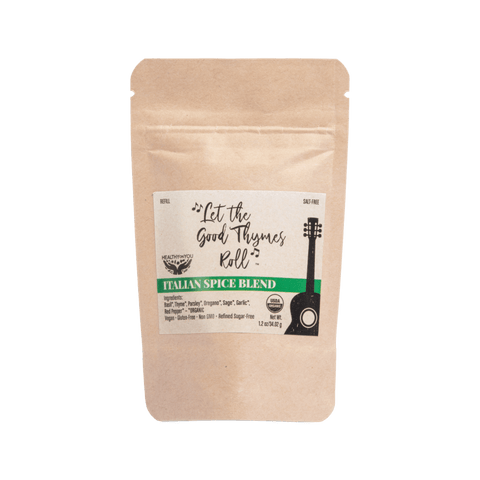 Let The Good Thymes Roll Refill
Italian Spice Blend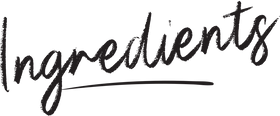 10 skin-on, bone-in chicken thighs
2 tbsp olive oil
4 cloves garlic, crushed
½ large onion, sliced thin
2 tbsp Healthy On You® Let the Good Thymes Roll spice blend
2 plum tomatoes, quartered
½ Italian eggplant, diced into 1 inch pieces
1 cup sliced crimini or baby bella mushrooms
1 cup or more, chicken broth
chopped parsley for garnish
Sea salt and fresh ground pepper
Rub the chicken thighs with a tbsp olive oil and season with sea salt and pepper and sear in a skillet, skin side down first. Flip after 5 minutes and remove from heat. Do this in batches if needed.⁠
⁠While the chicken is searing, add the onion, garlic, mushrooms, tomatoes, and eggplant to a glass baking dish. Lightly coat with the remaining olive oil, sprinkle with at tsp sea salt and a tbsp of the Let the Good Thymes Roll Italian Spice Blend. Toss and bake for 15 minutes at 375 F.⁠
Remove from oven and nestle the seared chicken breast between the roasted vegetables. Add one cup of chicken broth, cover and return to the oven for 30 minutes.⁠
Remove the cover and return to the oven for another 10 minutes. Enjoy!⁠

Your browser does not support the video tag.
Herb-roasted Chicken With Citrus
Looking for another winner-winner chicken dinner? Well, search no more! This version of roast chicken is SPECIAL and relatively easy every time with Healthy On You® Seasoning Beneath my Wings or Provence You've Been Gone spice blends. Both spices create a beautiful herb bouquet that makes your home smell absolutely delightful while it's baking. Add in garlic bulbs that roast to perfection, lemons, and kumquats which are in season. ⁠You can also substitute oranges or tangerines, skin on, and quartered in lieu of the kumquats. You will still get that fragrant citrus vibe throughout the recipe.
View Recipe
dinner
Paleo Poultry
Provence You've Been Gone
Seasoning Beneath My Wings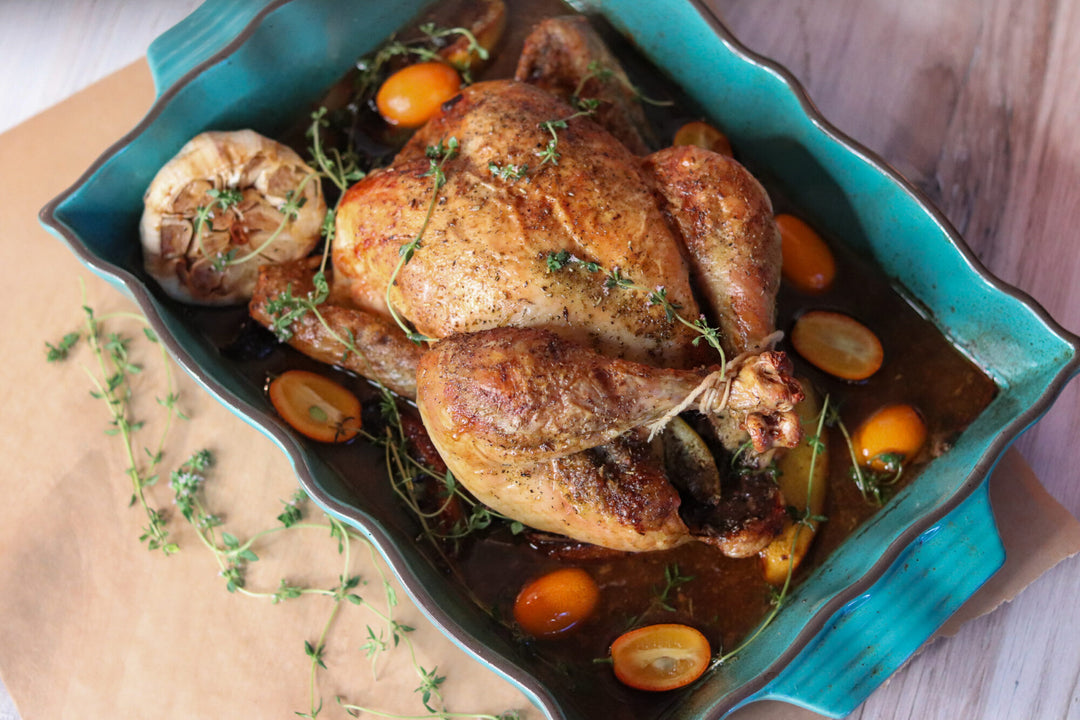 Za'atar Spiced Eggplant Tacos
One of our favorite ways to use our Middle Eastern Spice is on eggplant. When you combine that with tortillas it is perfection! If you are in the mood for tacos, but want to avoid the heavy, saucy stuff, try these. You won't be disappointed.
View Recipe
dinner
lunch
Middle Eastern Spice
While My Z'atar Gently Weeps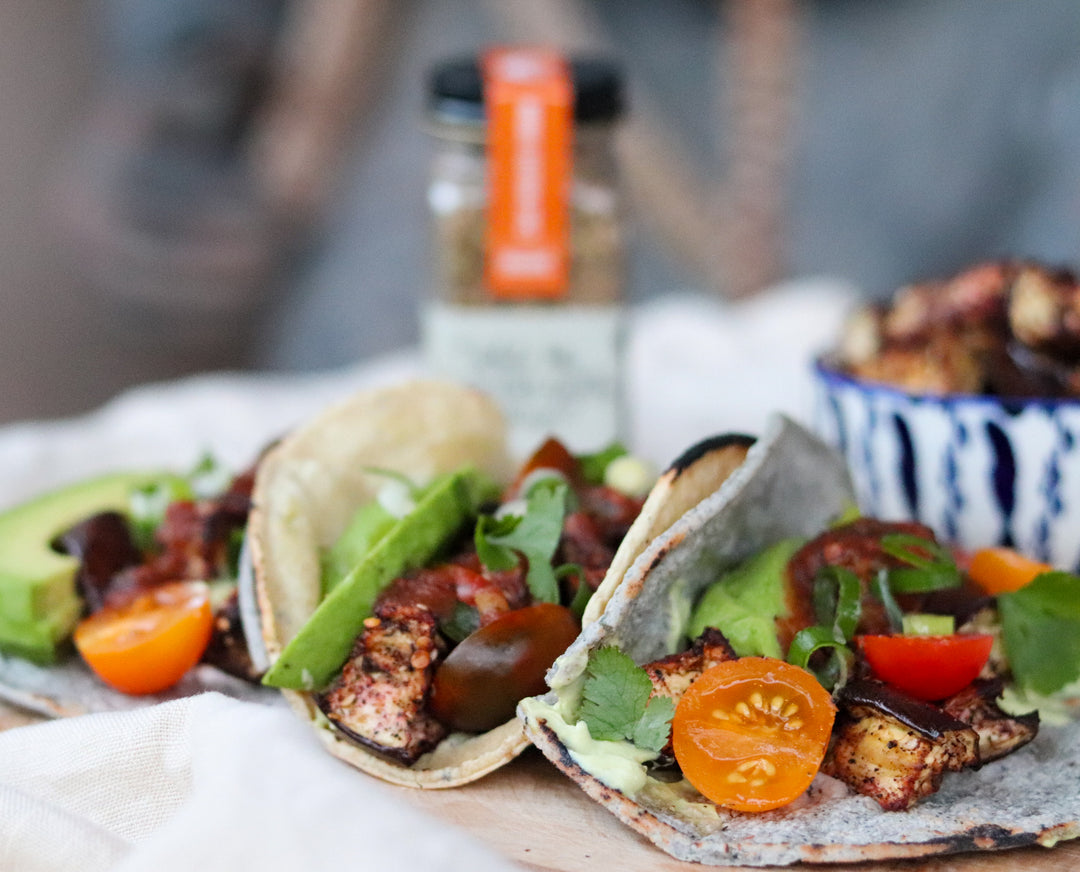 Moroccan Lentils With Roasted Cauliflower And Eggplant
Adding another easy weeknight meal to our collection! In this recipe, we bring together two of my Healthy On You Spice Blends to kick up the flavor. The gorgeous color of my cauliflower and eggplants comes from our You're So Spain, while the lentils are cooked in our Moroccan 'Round the Clock. The two come together in one bite to create the perfect balance of smoky and spice. 
View Recipe
Dairy-Free
dinner
Gluten-Free
low-crab
lunch
Side
vegan
Learn How to Cook
With Our Blends

At Healthy On You®, we feel it is integral to give back to our communities and those in need. We have carried out this mission by offering donation-based cooking classes, we call our Cooking for a Cause series. All proceeds are donated to that classes's charity of choice, typically a cause fighting for social justice and equality. Join us to learn how to cook with your favorite Healthy On You® blends, support a great cause, and meet others who share a similar passion for flavorful, nutritious food!