Featured product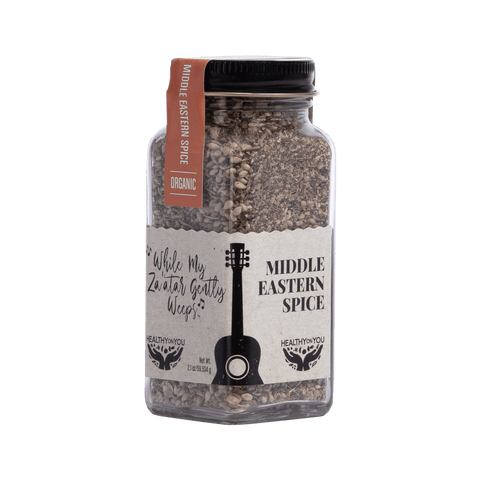 While My Za'atar Gently Weeps
Middle Eastern Spice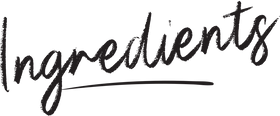 3 lbs. golden beets, scrubbed, tops trimmed, bulbs halved and sliced lengthwise ½" thick
4 tbsp olive oil, separated
½ cup pomegranate seeds
1 large shallot sliced in thin rounds
1 tsp Healthy On You® While My Za'atar Gently Weeps spice blend
6 or more Za'atar-spiced-labneh balls
parsley leaves for garnish
sea salt
Preheat oven to 400°F.
Toss beets and 3 tbsp olive oil in a large bowl.
Sprinkle with sea salt and roast, tossing occasionally, until beets are tender and golden brown around the edges, about 30 minutes.
Meanwhile, heat the remaining olive oil and add the sliced shallots. Fry the shallots for 3-5 minutes until crispy.
Remove from the pan onto a paper towel to drain absorb excess oil and allow to cool.
When the beets are ready, transfer to a serving dish, add the za'atar-spiced labneh cheese balls, sprinkle with the While My Za'atar Gently Weeps spice blend, pomegranate seeds, and parsley.
Grilled Stone Fruit & Halloumi Salad with Za'atar Spiced Vinaigrette
Happy Memorial Day! BBQs and cookouts in big groups are not happening where we are but we are thankful that in the year of a pandemic, we can still quietly acknowledge and be grateful for the service of our veterans.
View Recipe
Dairy-Free
dinner
Gluten-Free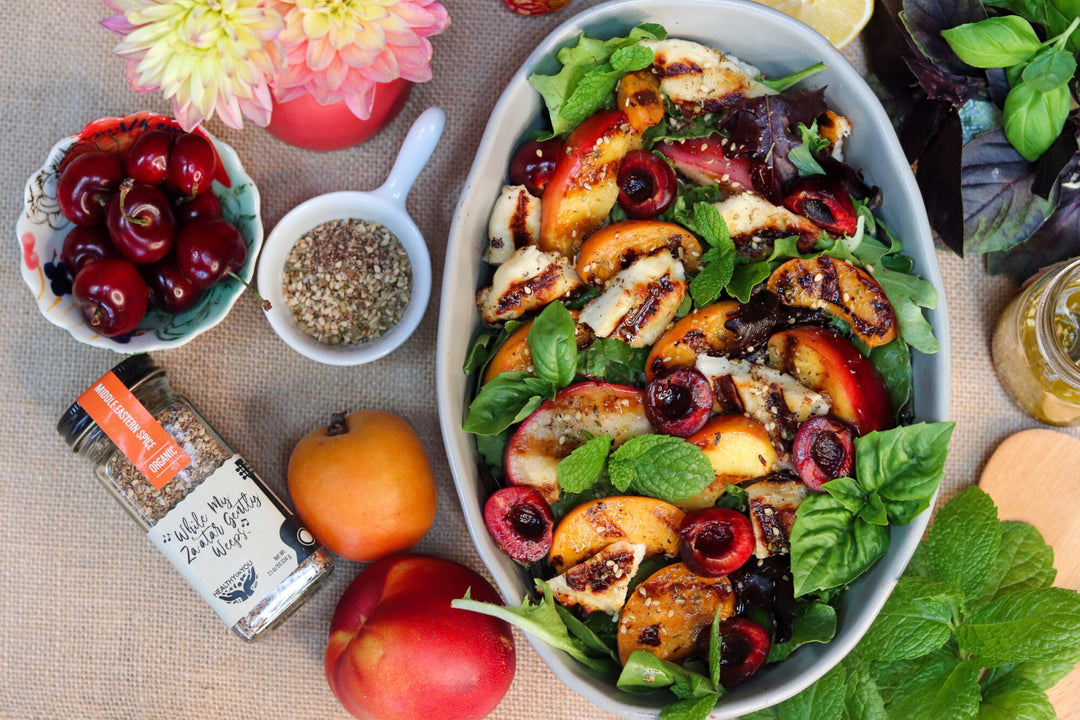 Za'atar Spiced Quinoa Salad
We are loving this quinoa salad for it's simplicity but it's a whole other thing with our Healthy On You® While my Za'atar Gently Weeps Middle Eastern Spice. You can't go wrong. It's the perfect lunch or side dish with a protein of your choice.
View Recipe
Za'atar Smashed Potatoes And Cauliflower
I love the combination of roasted potatoes and cauliflower and this recipe absolutely comes alive with the additional flavor profile of my Middle Eastern Spice, While my Za'atar Gently Weeps. This dish makes a great side for simply baked fish or chicken. It's great for a crowd and its an easy cleanup!
View Recipe
Dairy-Free
dinner
Side
vegan
vegetarian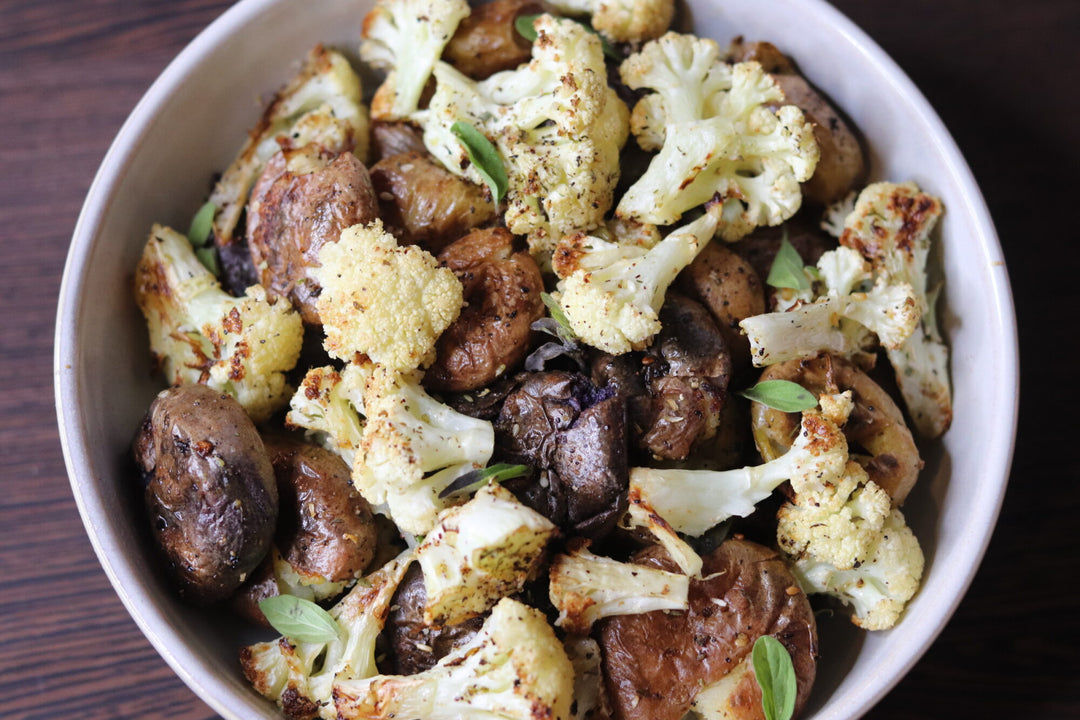 Learn How to Cook
With Our Blends

At Healthy On You®, we feel it is integral to give back to our communities and those in need. We have carried out this mission by offering donation-based cooking classes, we call our Cooking for a Cause series. All proceeds are donated to that classes's charity of choice, typically a cause fighting for social justice and equality. Join us to learn how to cook with your favorite Healthy On You® blends, support a great cause, and meet others who share a similar passion for flavorful, nutritious food!