Featured product
Here Comes The Yum
Turmeric Ginger Spice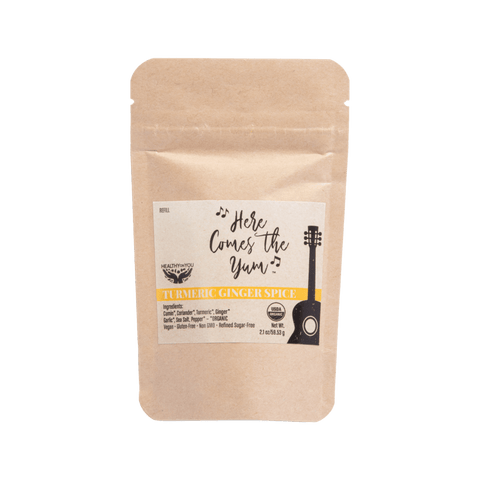 Here Comes The Yum Refill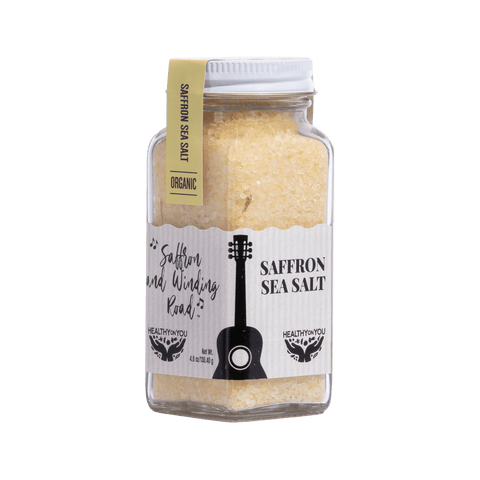 Saffron and Winding Road
Saffron Sea Salt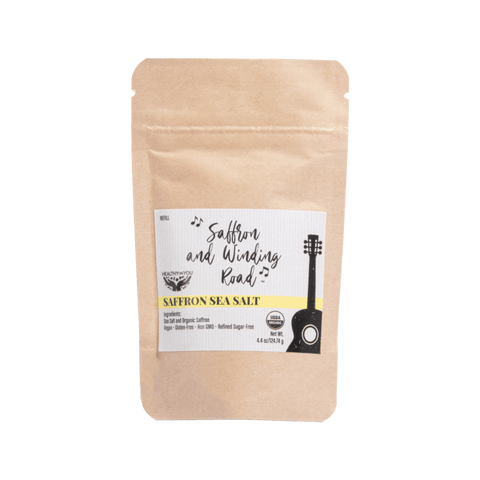 Saffron and Winding Road Refill
Saffron Sea Salt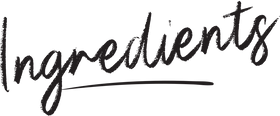 2 tbsp extra-virgin olive oil
4 bone in, skinless chicken thighs
1½ tsp Saffron and Winding Road Saffron Sea Salt (separated)
1 pinch saffron threads
3 tbsp ghee or unsalted butter
3 large shallots, thinly sliced (about 1 cup)
2 tbsp minced fresh ginger
2 tbsp minced garlic
2 tbsp Here Comes the Yum Turmeric Ginger Spice
1½ cups basmati rice
¼ cup golden raisins
2 cups low-sodium chicken broth or vegetable broth
2 medium carrots, peeled and very thinly sliced into rounds
¼ cup chopped fresh mint
In a small container soak the saffron threads in 2 tbsp hot water. Set aside.

Season the chicken thighs with the Here Comes the Yum Turmeric Ginger Spice and ½ tsp of the Saffron Sea Salt.

In a high skillet or dutch oven, heat the olive oil over medium high heat and sear the chicken for 2-3 minutes per side. This will render a nice color on the surface. Remove from the pan and set aside.

Add the ghee or butter, whichever you are using to the hot pan. Add the shallots and saute until translucent (2 mins) then add the garlic and ginger. And sauté for an additional 2 mins.

Add the rice to the pan and coat with the seasonings. Add golden raisins, saffron with the yellow water and the remaining Saffron Sea Salt. Stir well to incorporate.

Add the stock and then nestle the sauteed chicken in the rice mixture. Bring to a boil, reduce the heat, cover and cook for 25 mins. Uncover and sprinkle the carrots all over and allow to steam for 5-8 mins. until soft.
*If you used a different type of rice, cooking time may vary. Taste the rice to make sure it is cooked. If not, let it steam longer on low heat.
Turmeric Ginger Rice Pilaf
This is a beautiful one-pot meal that tastes amazing. It's great alone or you can pair it with a protein like tofu, chicken or fish. I was inspired by a similar recipe on Bonappetit that uses turmeric in rice much the same way. I used Healthy On You® Here Comes the Yum Spice Blend. It's packed with flavor and healthy goodness from the spices and the addition of coconut milk.
View Recipe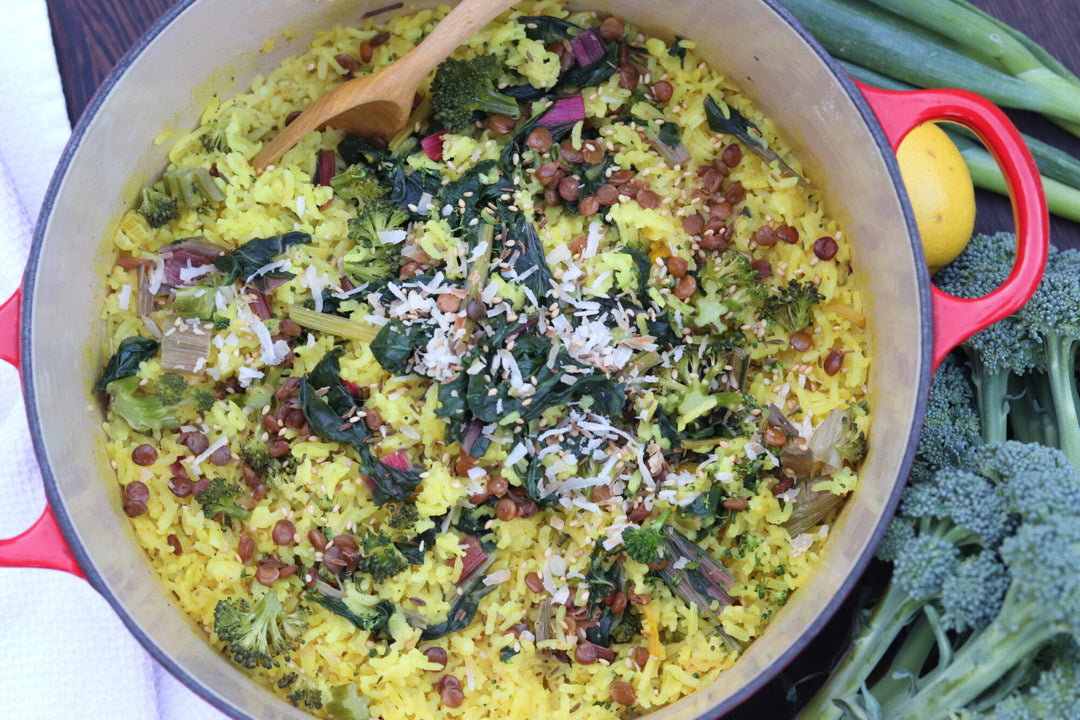 Seafood & Chicken Paella
If you haven't made our EASY Summer Paella yet, what are you waiting for?! We're blasting some tunes (You're So Vain to be exact since we're loading this dish up with some of our You're So Spain spice blend) and getting cooking.
View Recipe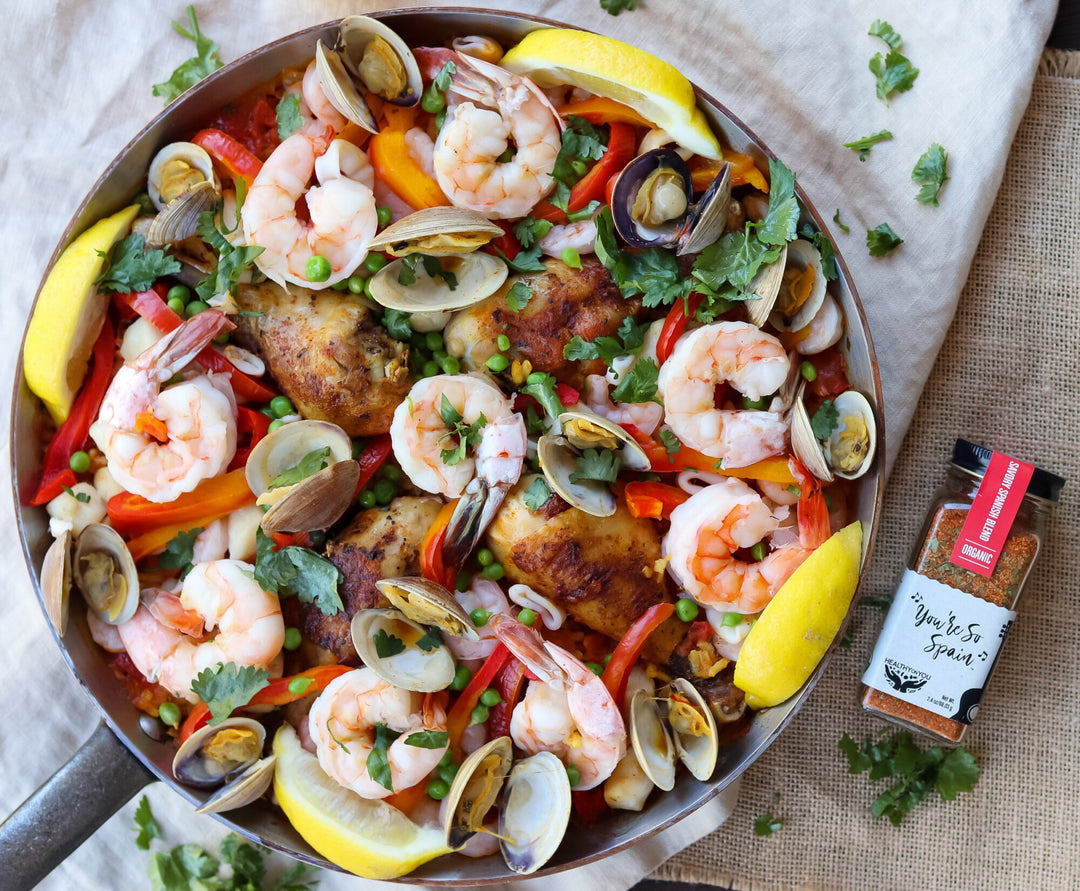 Tomato & Saffron Risotto With Shrimp
I was at a complete loss on what to cook for dinner last night but I had my two workhorse spice blends, the Healthy On You You're So Spain and Saffron & Winding Road Sea Salt. I put them to work on this Tomato & Saffron Risotto with Shrimp and it was amazing. No cream in this Milanese version. Just a little parmesan at the end which makes it perfect for warm summer meals.
View Recipe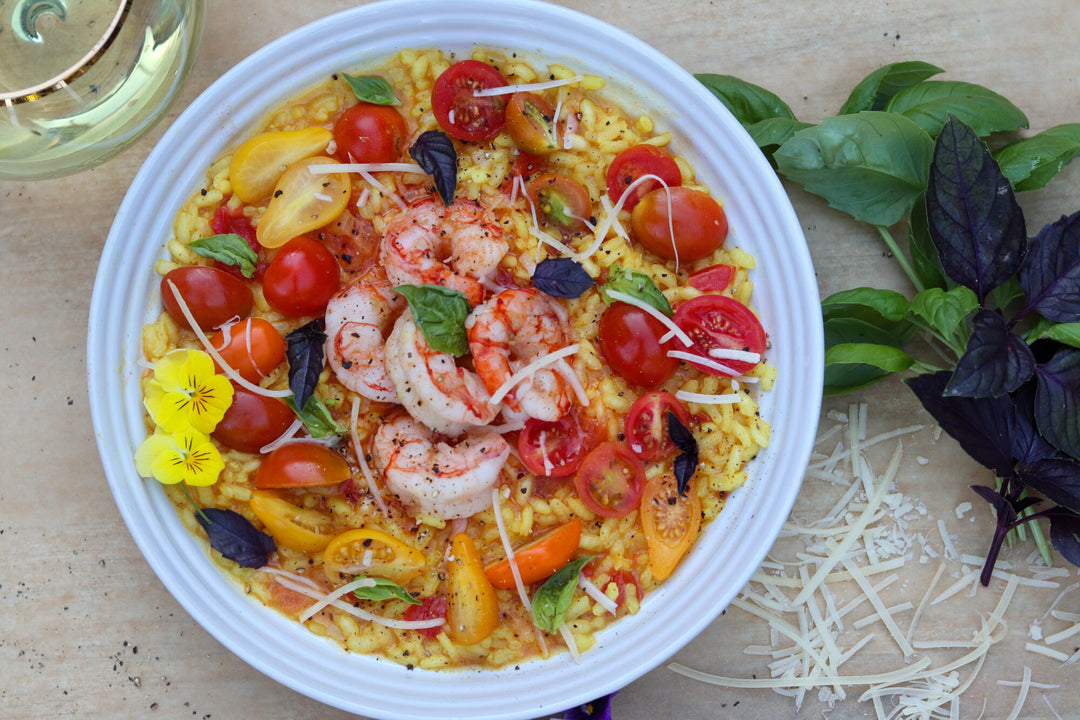 Learn How to Cook
With Our Blends

At Healthy On You®, we feel it is integral to give back to our communities and those in need. We have carried out this mission by offering donation-based cooking classes, we call our Cooking for a Cause series. All proceeds are donated to that classes's charity of choice, typically a cause fighting for social justice and equality. Join us to learn how to cook with your favorite Healthy On You® blends, support a great cause, and meet others who share a similar passion for flavorful, nutritious food!