Featured product
Here Comes The Yum
Turmeric Ginger Spice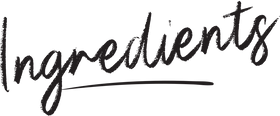 2 cups White rice
1 cup coconut milk
2 cups chicken stock
2 tbsp Healthy On You® Here Come's the Yum Turmeric Ginger Spice
pinch of saffron threads (optional, but if you have...)
2 tbsp coconut oil
¼ cup diced onion
2 cloves garlic, minced
1 cup pre-cooked lentils
3 cups chopped greens like swiss chard, kale, collards etc.
1 cup chopped broccoli
1½ tsp Sea salt and¼ tsp ground pepper plus more for tasting.
¼ cup Shredded coconut for garnish
Toasted sesame seeds for garnish
In a cast iron dutch oven, saute the onion in coconut oil until soft and translucent.
Add the minced garlic and cook with the onions for two minutes.
Meanwhile: soak the saffron in 2 tbsp warm water and allow the liquid to color bright orange-two minutes.
Season the onions and garlic with the Here Comes the Yum Turmeric Ginger Spice, sea salt and pepper.
Add the coconut milk, chicken stock, and saffron with the liquid to the seasoned onions and garlic.
Add the rice stir well. Reduce the heat to a low simmer and cook for 10 minutes.
Uncover and add the cooked lentils and stir well. Lay the broccoli and swiss chard on top and cover and cook for 15 minutes. Remove from heat and let stand covered for 10 minutes.
Rice is cooked when rice grains are tender and dry. Season with salt and pepper to taste and garnish with shredded coconut and sesame seeds.
Dahl And Rice
I'm focusing on the Dhal in this recipe because it is hands down, delish. This is a spin on my mom's dahl recipe. She used yellow split peas but I use red lentils. They cook much faster and have a more creamy texture.
View Recipe
Dairy-Free
dinner
ginger
Here Comes the Yum
Indian food
plantain
turmeric
Turmeric Ginger Spice
vegan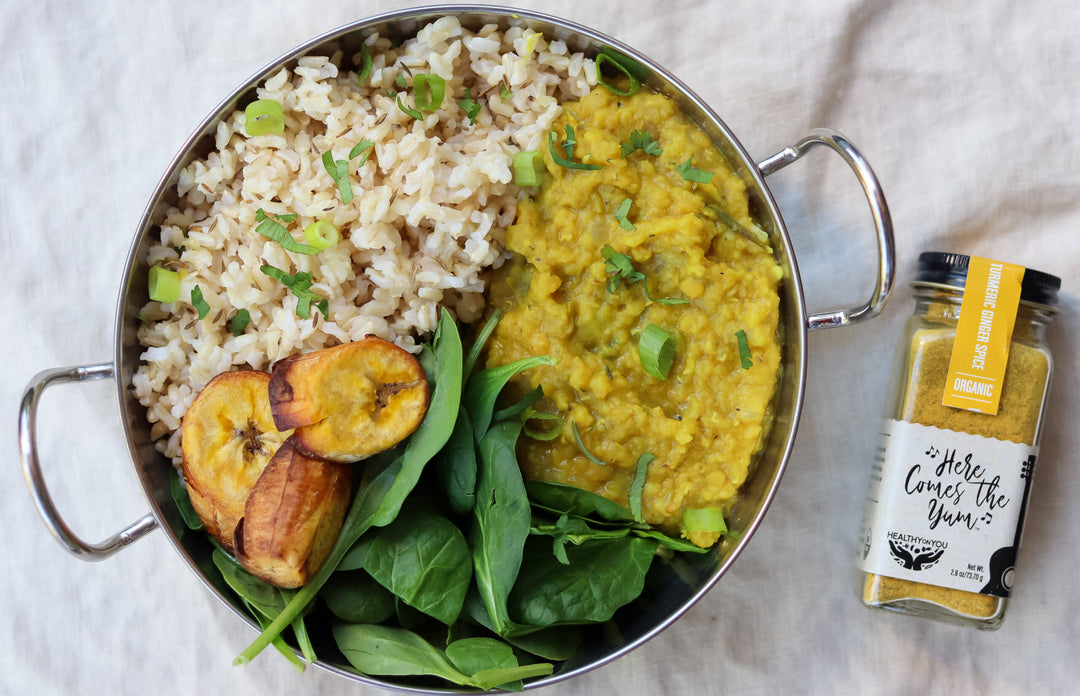 Wild Rice Stuffed Honeynut Squash
We're adding to our list of creative and yummy ways to use squash this season! Here we had fun with a new type of squash, honeynut squash. Think butternut squash, but smaller. We decided to combine two loved side ingredients, rice and squash, into one festive and flavorful holiday side.
View Recipe
Dairy-Free
dinner
Gluten-Free
Side
vegan
vegetarian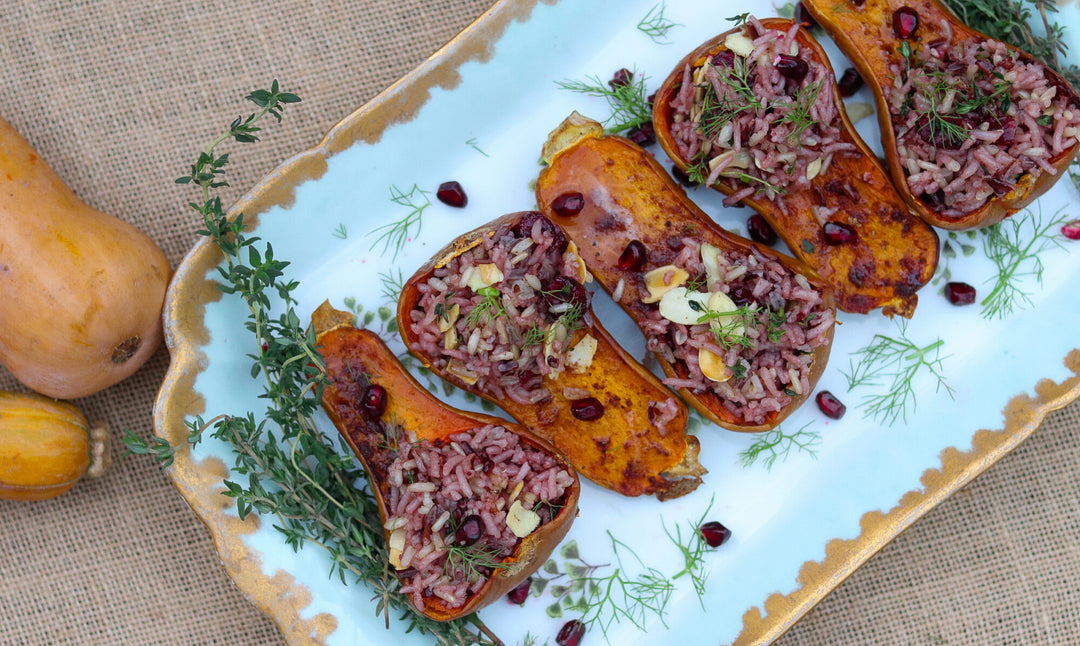 Za'atar Spiced Cauli-rice Stuffed Eggplant
I love eggplant and I consistently have them in my kitchen thanks to my garden. Eggplants are extremely versatile and are easy to dress up with some flavor, especially spice blends!
View Recipe
appetizer
dinner
Middle Eastern Spice
Side
vegetarian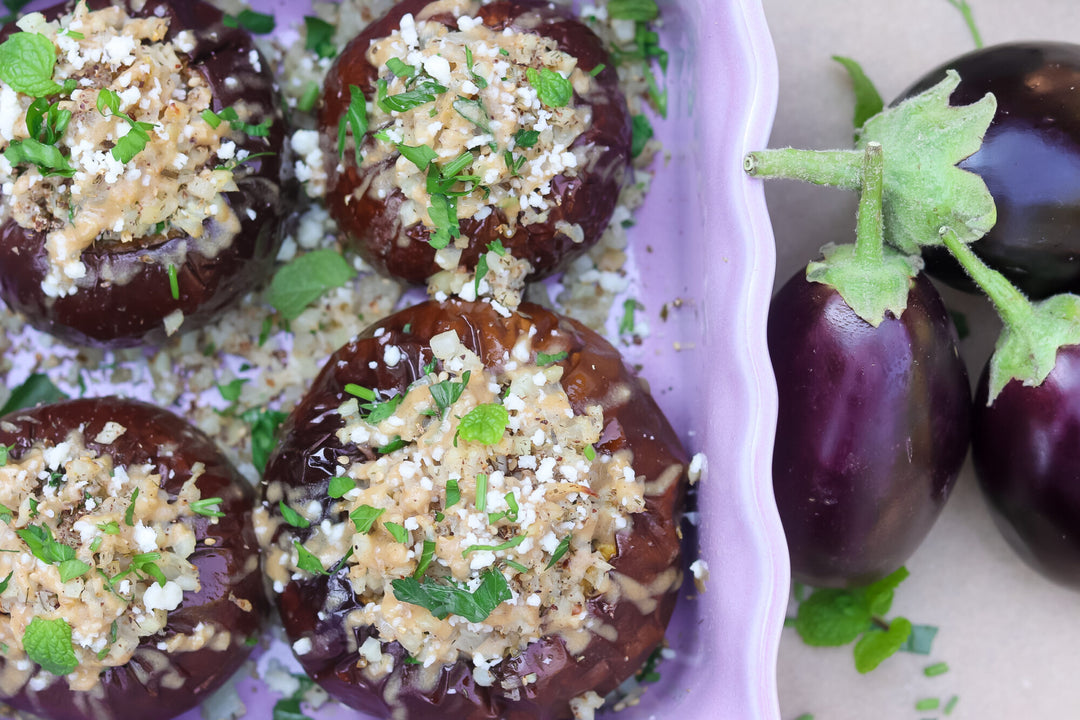 Learn How to Cook
With Our Blends

At Healthy On You®, we feel it is integral to give back to our communities and those in need. We have carried out this mission by offering donation-based cooking classes, we call our Cooking for a Cause series. All proceeds are donated to that classes's charity of choice, typically a cause fighting for social justice and equality. Join us to learn how to cook with your favorite Healthy On You® blends, support a great cause, and meet others who share a similar passion for flavorful, nutritious food!