Featured product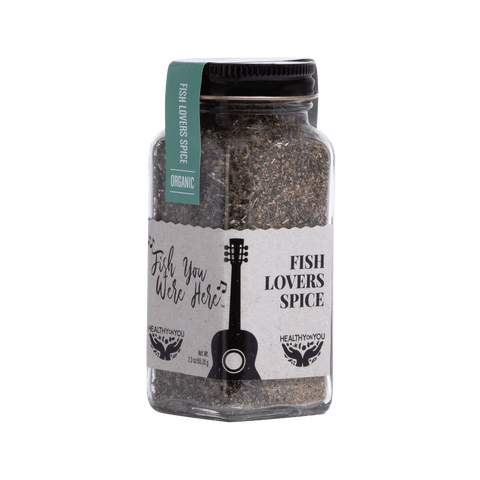 Fish You Were Here
Fish Lover Spice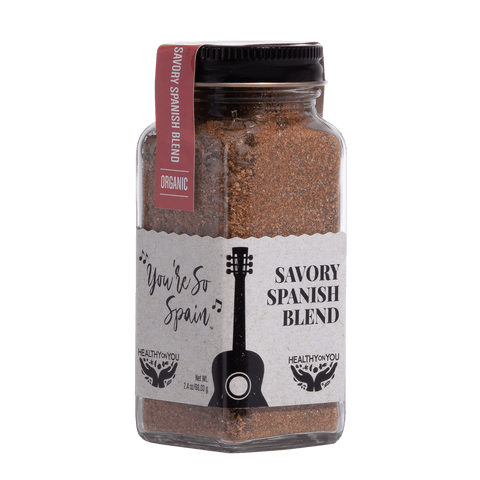 You're So Spain
Savory Spanish Blend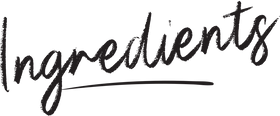 3 6 oz. salmon fish fillets, skin on
2 tbsp olive oil + more for lightly coating the fillets
2 large leeks, green parts only, chopped thin and washed clean
2 medium fennel bulbs, fronds and green parts removed (reserve some fronds for garnish)
1 tbsp Healthy On You® Fish You Were Here spice blend
1 tbsp Healthy On You® Your So Spain spice blend
juice of one lemon
sea salt and fresh ground pepper
reserved fennel fronds for garnish
Preheat an oven to 425°F
Cut each fennel bulb in half lengthwise and trim away the tough core. Cut the bulbs crosswise into thin slices.
Place into a bowl with the leeks, add the olive oil and season with sea salt and pepper
Place in a 9x13 baking dish and bake uncovered for 15 minutes, watching carefully so it doesn't burn
While the vegetables are baking, prepare the salmon: Wash clean and rub each salmon with olive oil
Sprinkle each fillet with the Fish You Were Here and Your So Spain Spice blends front, and back
Set aside until the leeks and fennel are semi-cooked and 15 minutes are over
Remove the leeks and fennel from the oven and place the fillets on top
Place back into the oven and bake for 18-20 minutes until the salmon is cooked medium
Remove from oven, sprinkle with sea salt, pepper, fennel fronds and lemon juice
Jamaican Jerk Grilled Salmon With Island Salsa
This recipe screams summer and we love a good summer recipe especially one that's fresh and healthy! This salmon is true perfection. Our No Woman No Spice Jamaican Jerk spice blend is absolutely hands down a star in this one. It imparts the key island flavors we love: allspice, cinnamon, garlic, habanero (scotch bonnet) and much more blended just right to give that authentic flavor.
View Recipe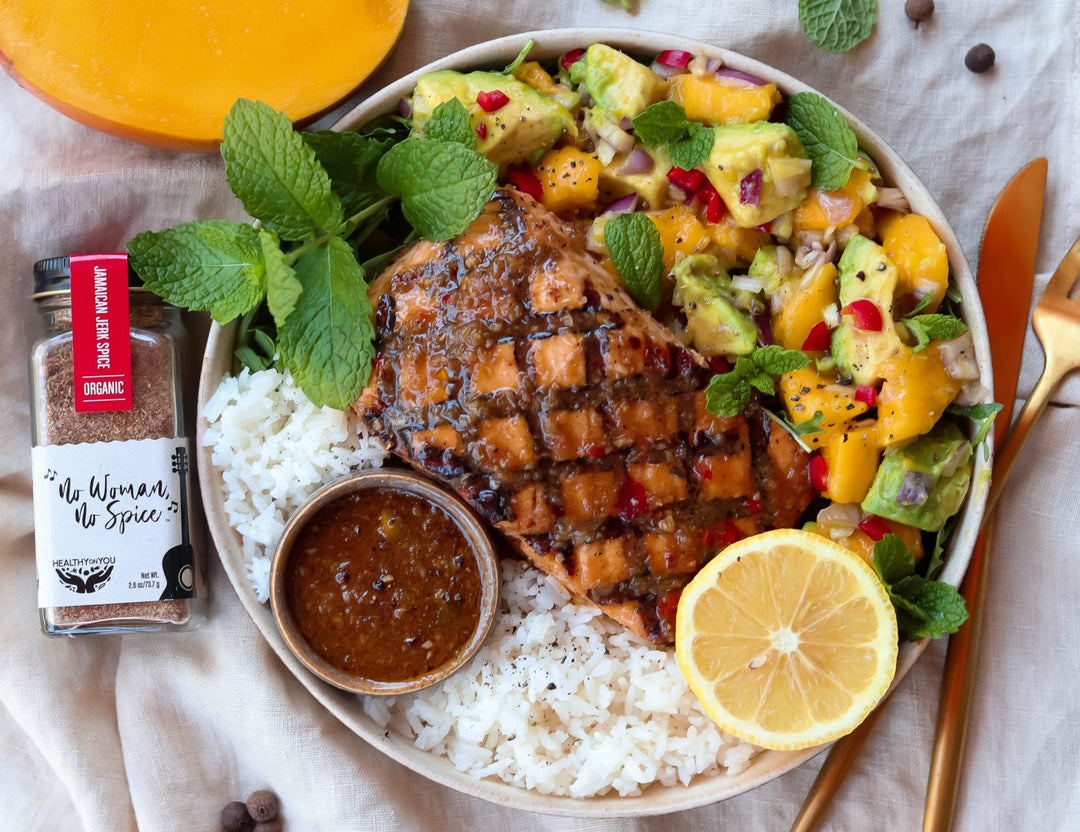 Salmon Salad with Summer Vegetables and Za'atar Dressing
The za'atar strikes back in this amazing grilled salmon salad with fresh farmers market vegetables! I taught this fantastic recipe in our Healthy On You® online cooking class today and we had so much fun cooking together. I am still in awe of everyone cooking away in their own kitchens. It's hard enough cooking sometimes, but having to keep up with me, well, that can be challenging. You have to do some prep work ahead of time but it is soooo worth it!
View Recipe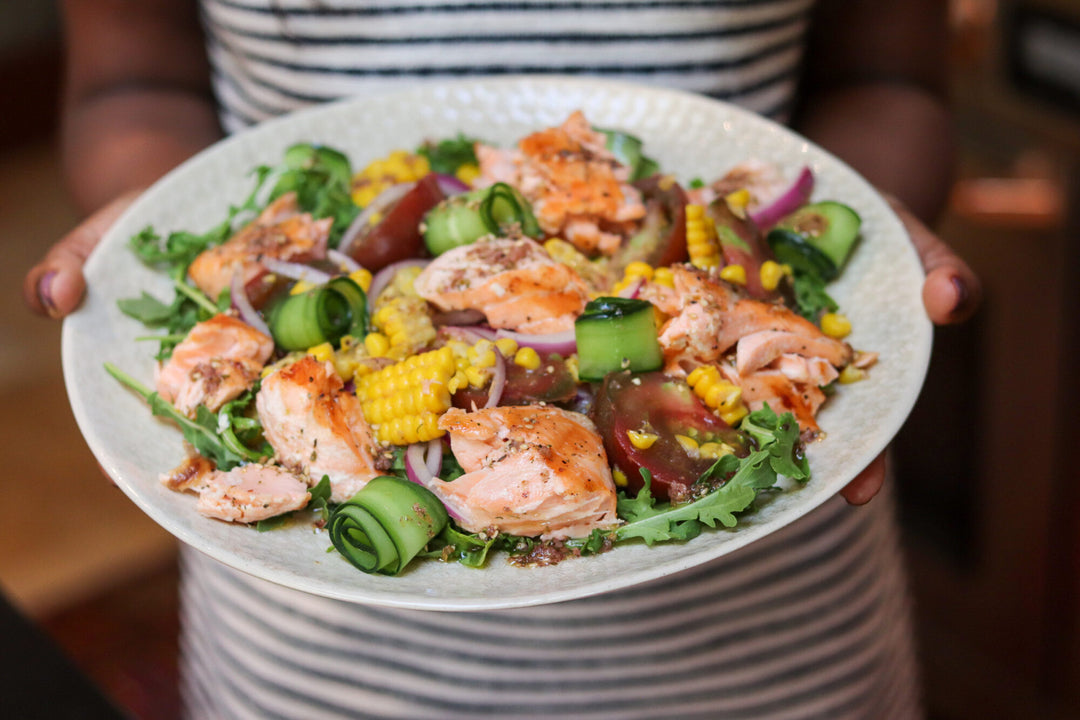 Spring Charred Vegetables with Roasted Salmon
This delicious and nutritious recipe is perfect for brunch, lunch, or dinner using the Herby Melodies Edible Playlist spice blends. Here you have all you're favorites in one dish! This recipe was a winner for the Tone it Community! Check out the live cooking class @toneitup and get inspired!
View Recipe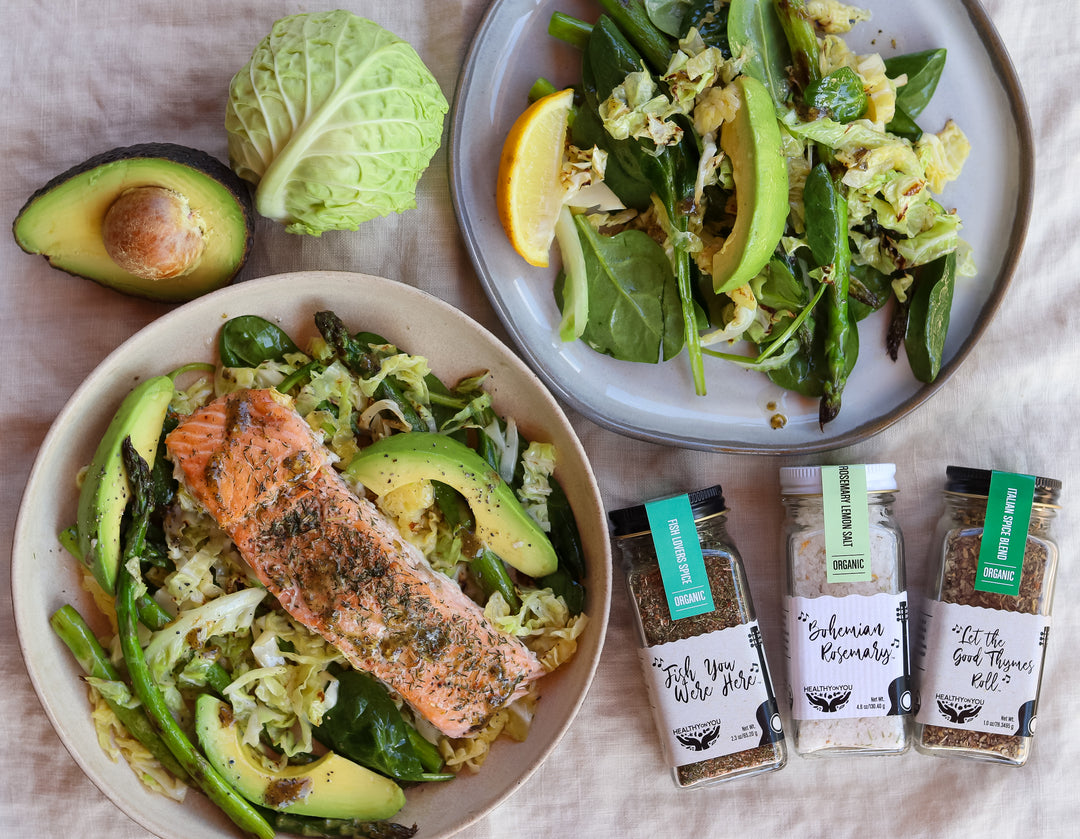 Learn How to Cook
With Our Blends

At Healthy On You®, we feel it is integral to give back to our communities and those in need. We have carried out this mission by offering donation-based cooking classes, we call our Cooking for a Cause series. All proceeds are donated to that classes's charity of choice, typically a cause fighting for social justice and equality. Join us to learn how to cook with your favorite Healthy On You® blends, support a great cause, and meet others who share a similar passion for flavorful, nutritious food!