Featured product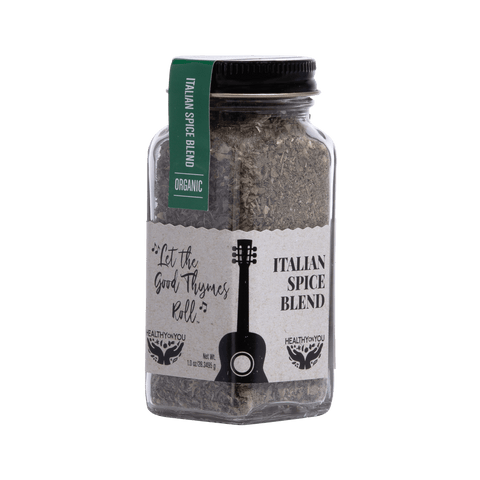 Let The Good Thymes Roll
Italian Spice Blend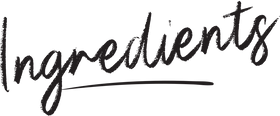 1 lb Organic Swiss chard
1 tbsp olive oil
2 cloves garlic, minced
1 tbsp Healthy On You® Let the Good Thymes Roll spice blend
2 tsp anchovy paste
3 tbsp dried cranberries
3 tbsp pine nuts
Sea salt and fresh ground pepper
Wash the Swiss chard then separate the stems from the green leaves. Dice the stems and set aside then chop the green leaves.
Heat the olive oil in a large cast iron skillet. Add the stems from the chard and cook until soft, approximately 3-5 minutes.
Add the anchovy paste and stir until it is combined and assimilated with the Chard stems.
Add the garlic, pine nuts, cranberries and the Let the Good Thymes Roll spice blend to the mix and continue to stir until the pine nut start to get toasted and the garlic and seasoning are fragrant 2-5 minutes.
Add the fresh greens and toss with all the ingredients in the pan. Cook until the chard begins to reduce and get darker in color.
Season with sea salt and pepper and serve immediately.
Holiday Cranberry Chicken with Grapes & Tomatoes
It's cranberry season! I love the tartness of these berries and experimenting with new ways to add them to my recipes is always fun and challenging. This delicious-and I stress, delicious recipe is a keeper! I prepared it last night for dinner guests and everyone was asking for the recipe after and there was not even a cranberry left in the pot. So here it is below. This recipe uses my Healthy On You® Seasoning Beneath My Wings spice blend to create a flavorful herb texture that makes the chicken irresistible. Pair it with wild rice, farro or quinoa for a delicious anytime meal.
View Recipe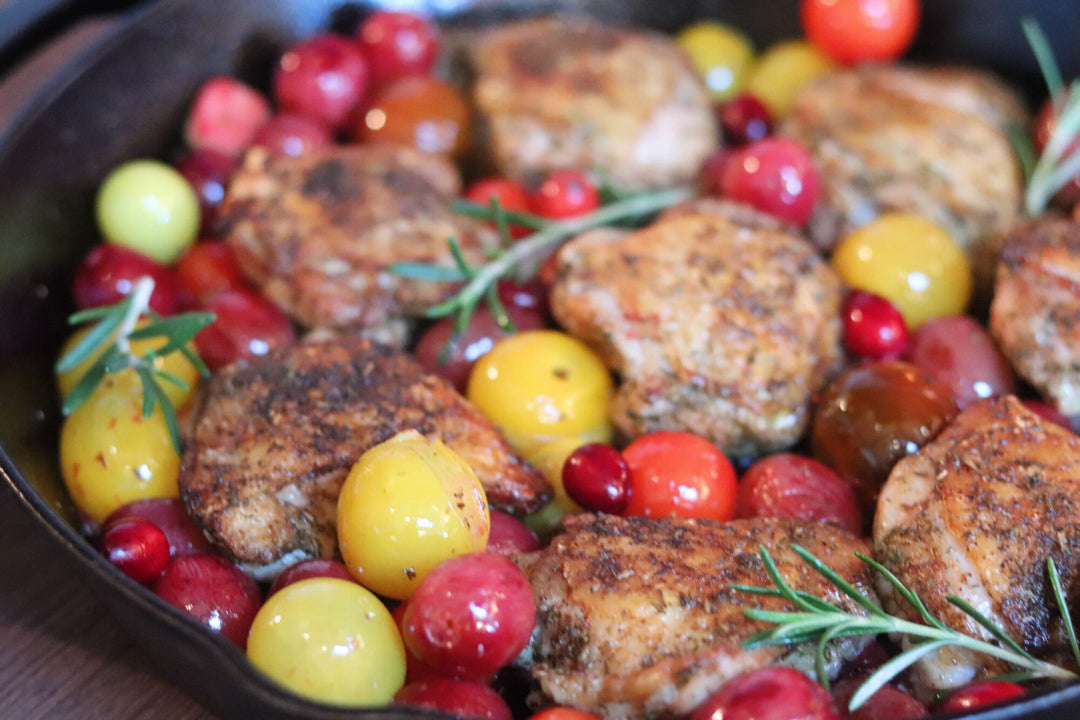 Carrot and Asian Pear Soup with Mint Pistou and Walnuts
On Orcas Island where I spend time during the summer and fall months, we have an Asian pear tree. The pears are ripe late August to mid-September and I love finding delicious ways to eat them. Carrot and ginger soup is one of my favorites but I wondered how I could incorporate Asian pears into the mix. If you can't find Asian pears try using a Anjou pears instead.
View Recipe
Dairy-Free
dinner
Gluten-Free
Here Comes the Yum
lunch
Soup/Salad
Turmeric Ginger Spice
vegan
vegetarian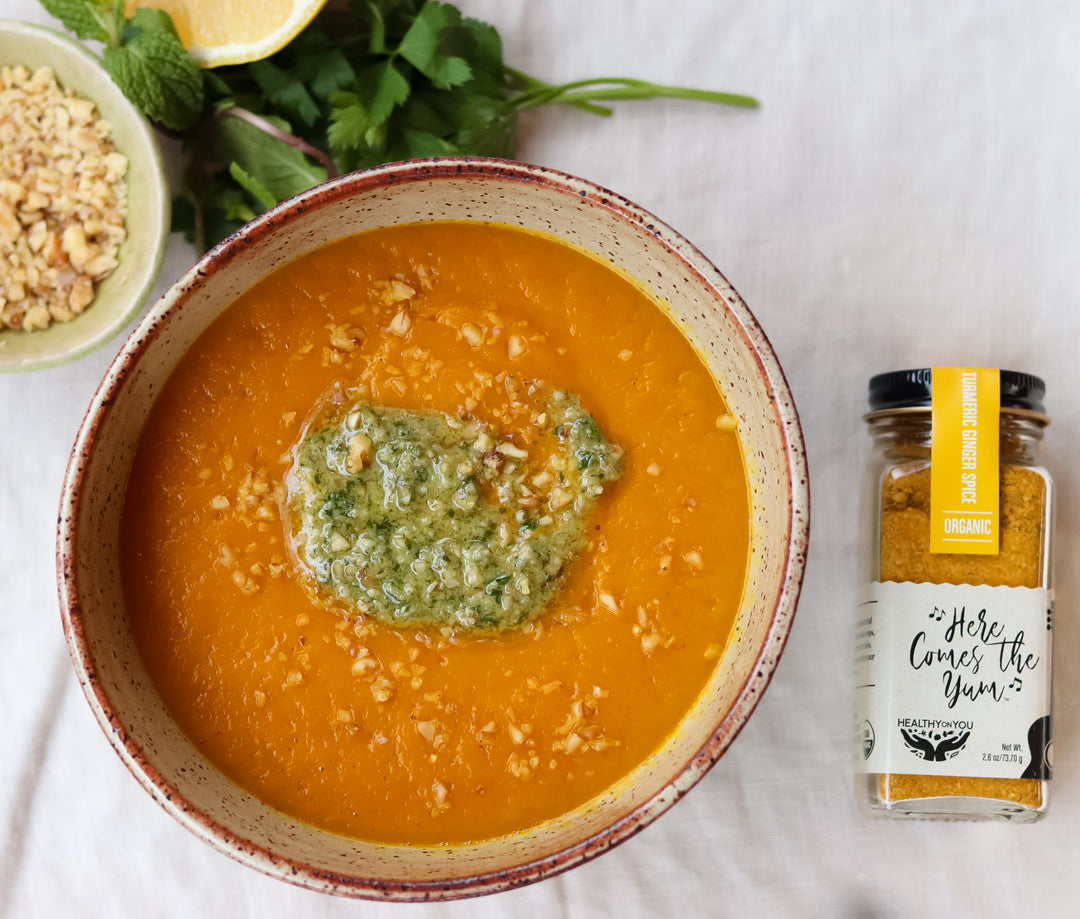 Spring Charred Vegetables with Roasted Salmon
This delicious and nutritious recipe is perfect for brunch, lunch, or dinner using the Herby Melodies Edible Playlist spice blends. Here you have all you're favorites in one dish! This recipe was a winner for the Tone it Community! Check out the live cooking class @toneitup and get inspired!
View Recipe
Bohemian Rosemary
brunch
dinner
Fish You Were Here
Italian Spice Blend
lunch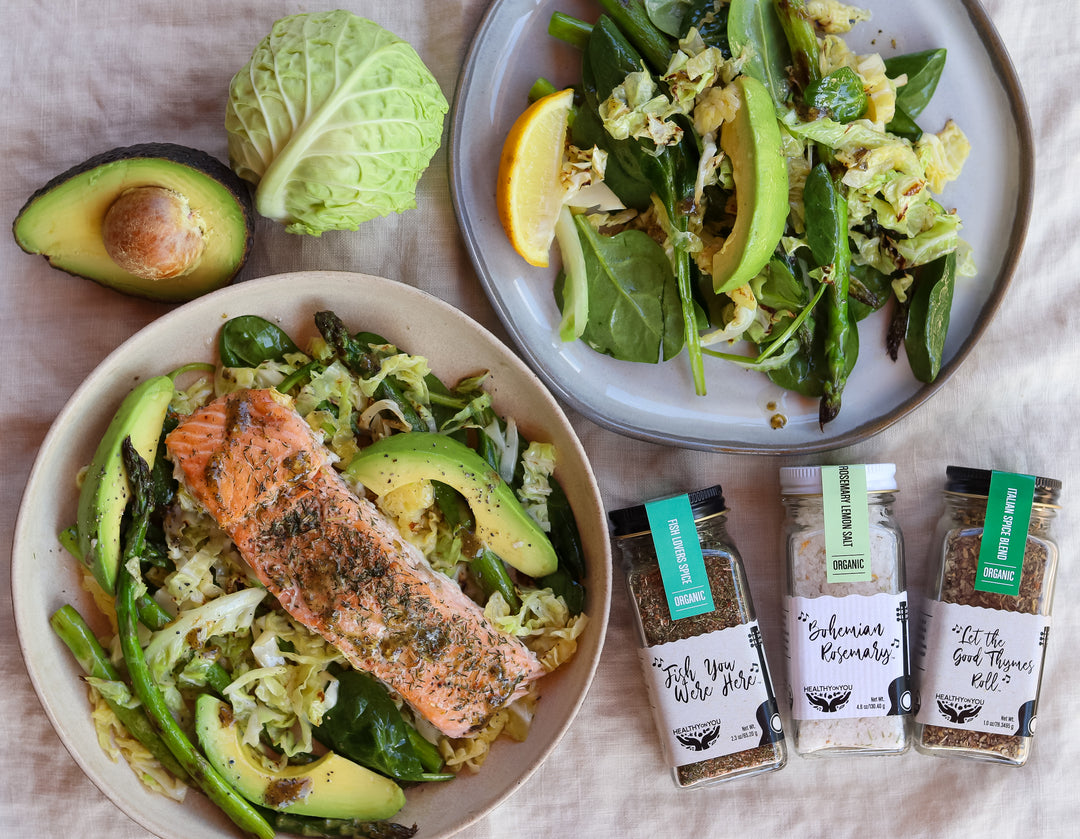 Learn How to Cook
With Our Blends

At Healthy On You®, we feel it is integral to give back to our communities and those in need. We have carried out this mission by offering donation-based cooking classes, we call our Cooking for a Cause series. All proceeds are donated to that classes's charity of choice, typically a cause fighting for social justice and equality. Join us to learn how to cook with your favorite Healthy On You® blends, support a great cause, and meet others who share a similar passion for flavorful, nutritious food!