Featured product
Here Comes The Yum
Turmeric Ginger Spice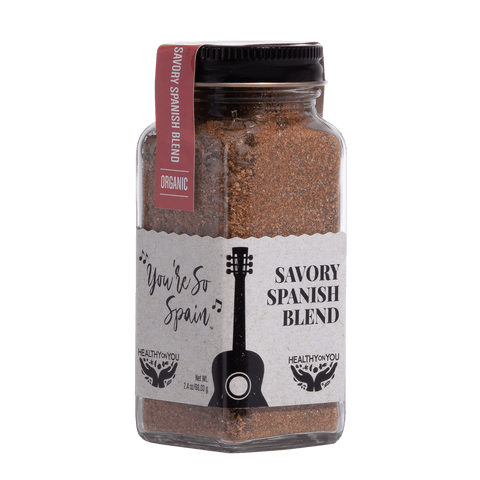 You're So Spain
Savory Spanish Blend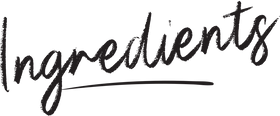 TO MAKE THE BAKED POTATOES
2 lbs. creamer potatoes washed and cut into wedges (Any medium sized potatoes would work)
1 tbsp olive oil
1 tbspHealthy On You® "You're So Spain" spice blend
1 tbsp coconut palm sugar
1 tsp kosher salt
fresh chopped parsley for garnish
TO MAKE THE DIPPING SAUCE
1 cup coconut cream
2 tsp green curry paste
1 tbsp Healthy On You® "Here Comes the Yum" spice blend
¼ cup vegetable stock
1 tbsp coconut palm sugar
¼ cup Greek yogurt
2 tbsp fresh lime juice
BAKE THE POTATOES
Pre-heat the oven to 400°F. Prepare a 9x13 baking sheet lined with parchment paper. Set aside.
In a large bowl, toss the potato wedges with the olive oil, You're So Spain spice blend, coconut palm sugar, and the kosher salt.
When the oven is up to temperature, add the potato wedges to the baking sheet in one even layer with no overlapping. Place in the oven and bake for 15 minutes.
MAKE THE DIPPING SAUCE
In a small saucepan, heat the coconut milk and Here Come's the Yum spice blend to a gentle boil under medium heat.
when the coconut milk begins to boil, add the curry paste and stir until it is incorporated.
Add the stock, coconut palm sugar and continue to cook for 5 minutes or until the sauce reduces by half.
Remove from the heat, add lemon juice. Stir in the Greek yogurt and serve alongside the potato wedges.
Zucchini Zoodles with Stewed and Fresh Tomatoes
I never get tired of zucchini zoodles and the fact that my daughter is gluten-intolerant has made it a staple in our house as a pasta alternative. This is a simple yet delicious recipe that can be put together rather easily. So whether you are an amateur or skilled in the kitchen, you will love how this easy this low calorie, delicious meal is to prepare. While this recipe is delightful on its own, if you would like to add a protein-cooked shrimp or chicken breast is sure to make a happy pairing.
View Recipe
Turmeric Ginger Chicken Skewers with Lemony Yogurt Sauce
To say I am simply overwhelmed with emotions is an understatement. This week I've learned a lot and have been touched by the support and kindness of my fellow foodies and community. Both friends and strangers alike have reached out to show their support of our brand and Healthy On You® spices.
View Recipe
Turmeric Ginger Roasted Cauliflower
Cauliflower is a real wonder-vegetable. The way it magically takes on flavors is uncanny. I really enjoy playing around in the kitchen using it in all its forms from ricing to mashing, roasting, and grilling.
View Recipe
Dairy-Free
dinner
Gluten-Free
low-crab
Side
vegan
vegetarian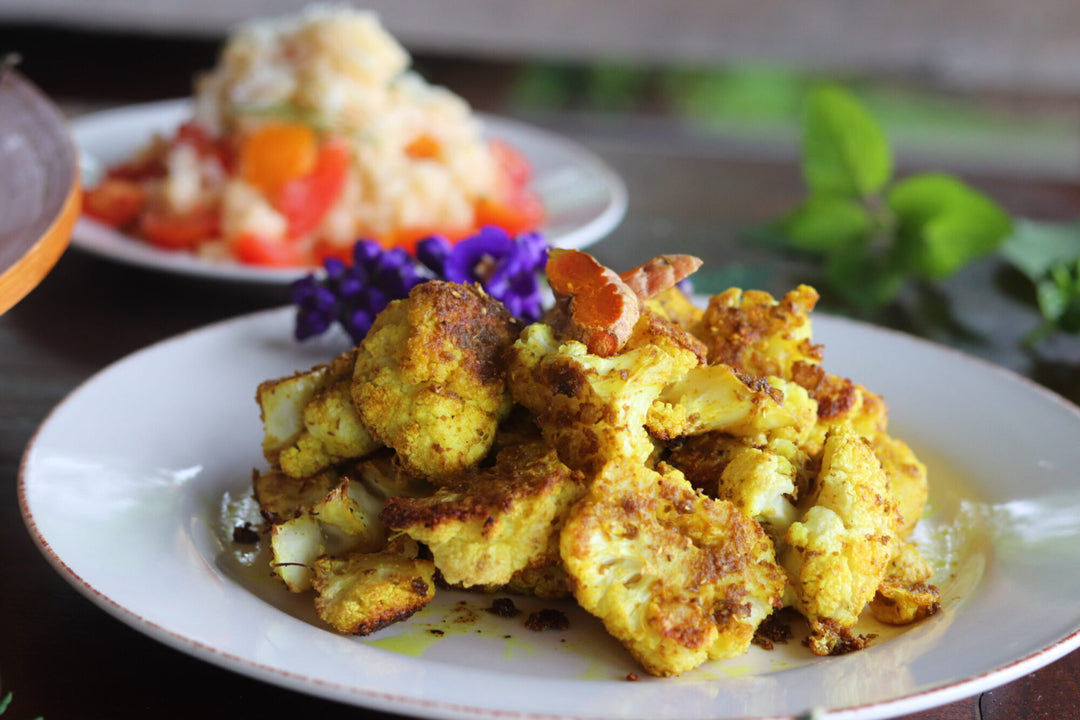 Learn How to Cook
With Our Blends

At Healthy On You®, we feel it is integral to give back to our communities and those in need. We have carried out this mission by offering donation-based cooking classes, we call our Cooking for a Cause series. All proceeds are donated to that classes's charity of choice, typically a cause fighting for social justice and equality. Join us to learn how to cook with your favorite Healthy On You® blends, support a great cause, and meet others who share a similar passion for flavorful, nutritious food!