Featured product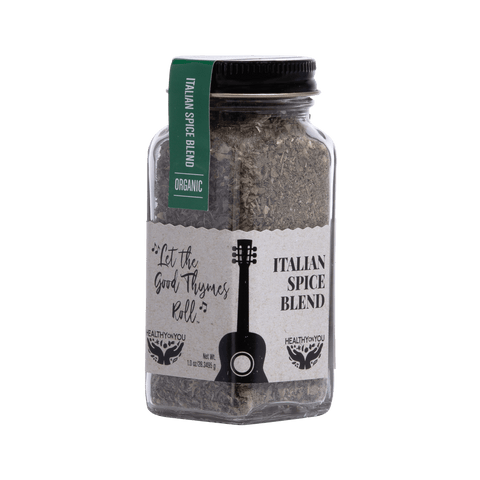 Let The Good Thymes Roll
Italian Spice Blend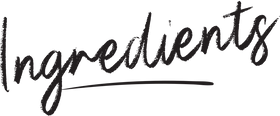 4 medium-sized zucchini washed and stems cut
1 cup cherry tomatoes halved
1 tbsp olive oil
1 14 oz can chopped tomatoes
1 14 oz can whole tomatoes
6 cloves garlic crushed
¼ cup port wine
1 tbsp Healthy On You "Let the Good Thymes Roll" Italian spice blend
2 tsp tomato paste
1 tsp sea salt
1 pinch red pepper flakes
fresh grated Parmesan cheese (optional)
In a medium saucepan, heat the olive oil over medium heat.
Add both cans of tomato sauce, tomato paste, crushed garlic and bring to a boil.
Reduce the heat to low, add the "Let the Good Thymes Roll" spice blend, red pepper flakes, port wine, and sea salt.
Allow the stew cook for 30 minutes over low heat.
While the tomato stew cooks, prepare the zucchini zoodles using a spiralizer, you can also use a julienne vegetable peeler or a mandolin to make thin long strips of zucchini.
Heat water for a steamer and steam the zoodles for 5 minutes. Remove from the steamer into a colander and allow to drain. No matter what you do you will still have some liquid remaining from the zoodles. It all combines with your sauce and adds to the dish.
When the stew is cooked after 30 minutes, remove from heat and stir in the fresh tomatoes.
To finish the dish, add the zoodles to the sauce and combine well. Add to individual plates and top with Parmesan cheese, if using.
Zucchini Love Boats
Zucchini is one of those vegetables we enjoy year-round because they are so versatile. The possibilities are endless when you prepare them right and they are a great substitute for pasta. The zucchini zoodles rage was a big deal and still is for many people avoiding carbs. This recipe is a healthy, filling and delicious meal and if you leave off the cheese (I only added a small amount here) it's a vegan meal-oh and it also qualifies for "Meatless Monday" meals too. A total win-win for me and my guy!
View Recipe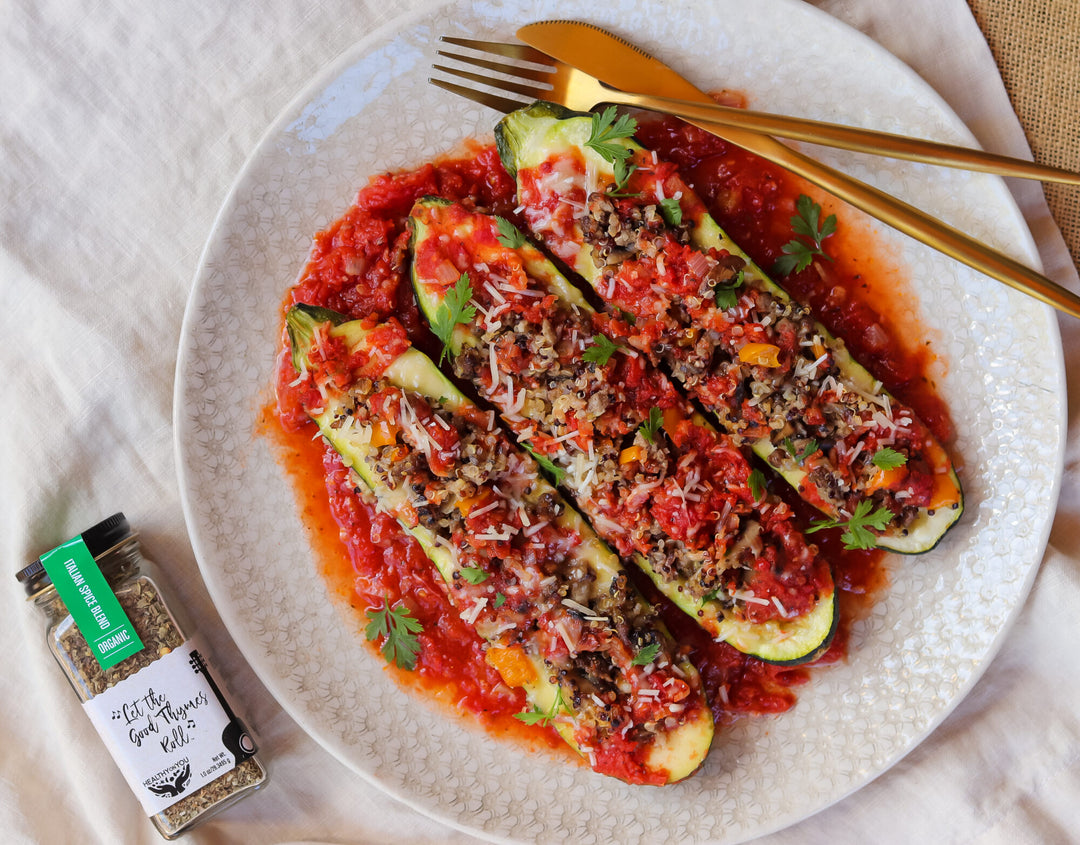 Zucchini Pinwheel Enchiladas
This lighter version of enchiladas is not only delicious but really fun to make. Its also a great way to use leftovers. I had some leftover black beans that I made because I was all out of any bean in a can and decided to draw from the dried beans I had collected at the beginning of the pandemic. So here I am with these dried beans and I decided to pressure cook two cups in my Instant Pot and it was a lot. I used some of the beans for tacos and the leftovers I used for this incredible dish.
View Recipe
dinner
Gluten-Free
Low Carb
lunch
Something to Taco 'Bout
Creole Shrimp in a Creamy Coconut Tomato Sauce
With Mardi Gras coming up, I thought this would be a good recipe for you to try. It's so tasty with the creole shrimp and the dairy-free tomato sauce. I really like shrimp because they are great grilled, pan-seared or broiled and they cook quickly which makes this recipe perfect for a weeknight meal.
View Recipe
Dairy-Free
dinner
House of the rising Spice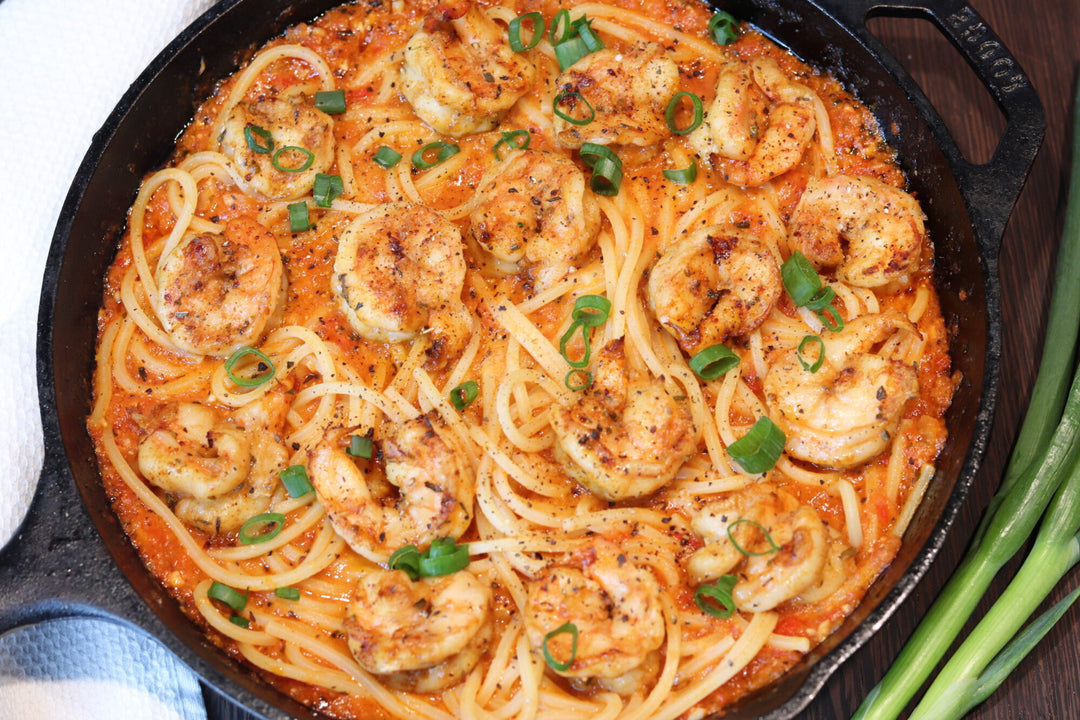 Learn How to Cook
With Our Blends

At Healthy On You®, we feel it is integral to give back to our communities and those in need. We have carried out this mission by offering donation-based cooking classes, we call our Cooking for a Cause series. All proceeds are donated to that classes's charity of choice, typically a cause fighting for social justice and equality. Join us to learn how to cook with your favorite Healthy On You® blends, support a great cause, and meet others who share a similar passion for flavorful, nutritious food!