Featured product
Here Comes The Yum
Turmeric Ginger Spice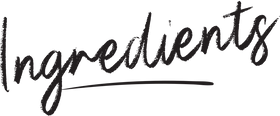 1 head organic cauliflower (about 2 lbs.)
2 tbsp olive oil or coconut oil
1½ tbsp Healthy On You® Here Comes The Yum Spice Blend
1 small lemon, zested & juiced
Sea Salt and pepper to taste
Preheat oven to 425F. In a large bowl, combine the cauliflower, oil, Here Comes The Yum spice blend lemon juice and zest.
Toss with your hands or a wooden spoon so that everything gets evenly combined. Dump onto a cookie sheet prepped with parchment paper and sprinkle with salt and pepper.
Bake for 30 minutes, flipping cauliflower over at the 15 minute mark. When everything is golden brown and crispy, remove from oven.
Serve with additional lemon quarters for that added lemony bite.
Moroccan Lentils With Roasted Cauliflower And Eggplant
Adding another easy weeknight meal to our collection! In this recipe, we bring together two of my Healthy On You Spice Blends to kick up the flavor. The gorgeous color of my cauliflower and eggplants comes from our You're So Spain, while the lentils are cooked in our Moroccan 'Round the Clock. The two come together in one bite to create the perfect balance of smoky and spice. 
View Recipe
Dairy-Free
dinner
Gluten-Free
low-crab
lunch
Side
vegan
Roasted Cauliflower & Chickpeas with Lemony Tahini Dressing
We love this easy roasted vegetable salad! It's bright and tangy- compliments of our deliciously good While My Za'atar Gently Weeps spice blend. Just shake it all over the cauliflower and voila! It makes eating your veggies a joy. Add a protein like fish, chicken or tofu to the mix and you've got the perfect dinner salad everyone will love.
View Recipe
dinner
lunch
Side
vegetarian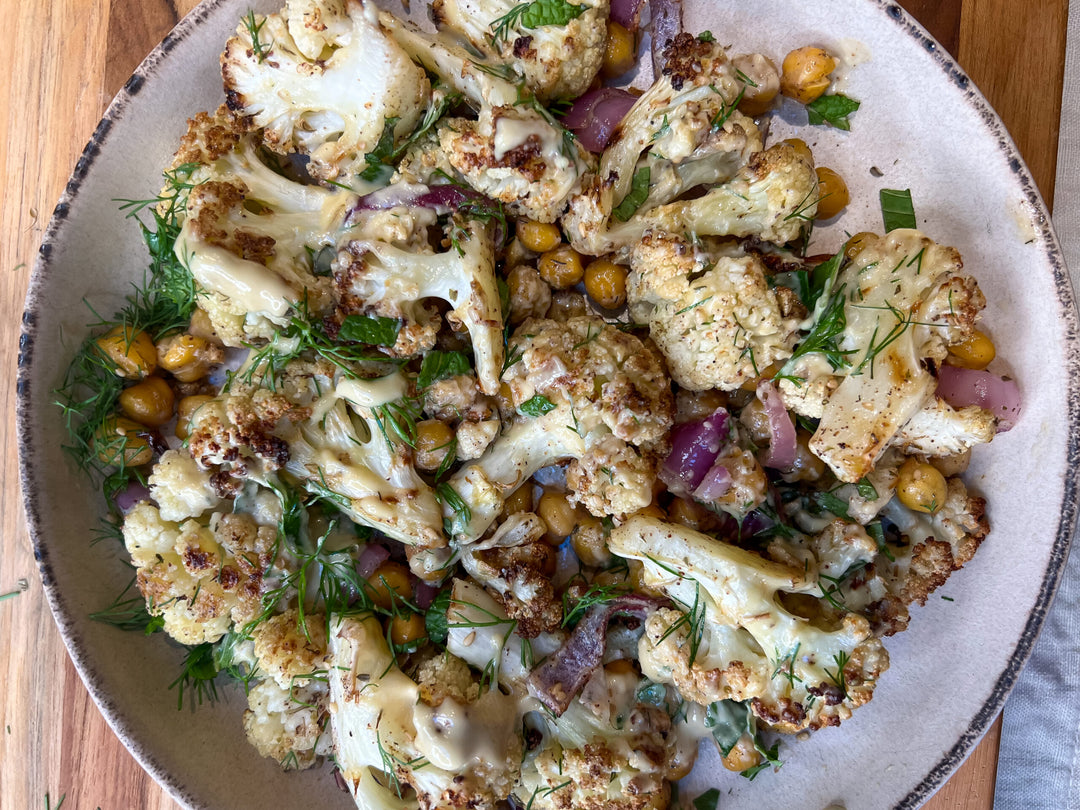 Savory Roasted Cauliflower Soup
This soup is warming to the soul. The Healthy On You® Here Come's the Yum turmeric ginger spice blend really makes this recipe come alive with warm flavors that include coriander and cumin notes. This soup is perfect for a large group as a starter or for a delicious weeknight meal. Enjoy it with a wedge of crispy whole grain bread for a hearty meal.
View Recipe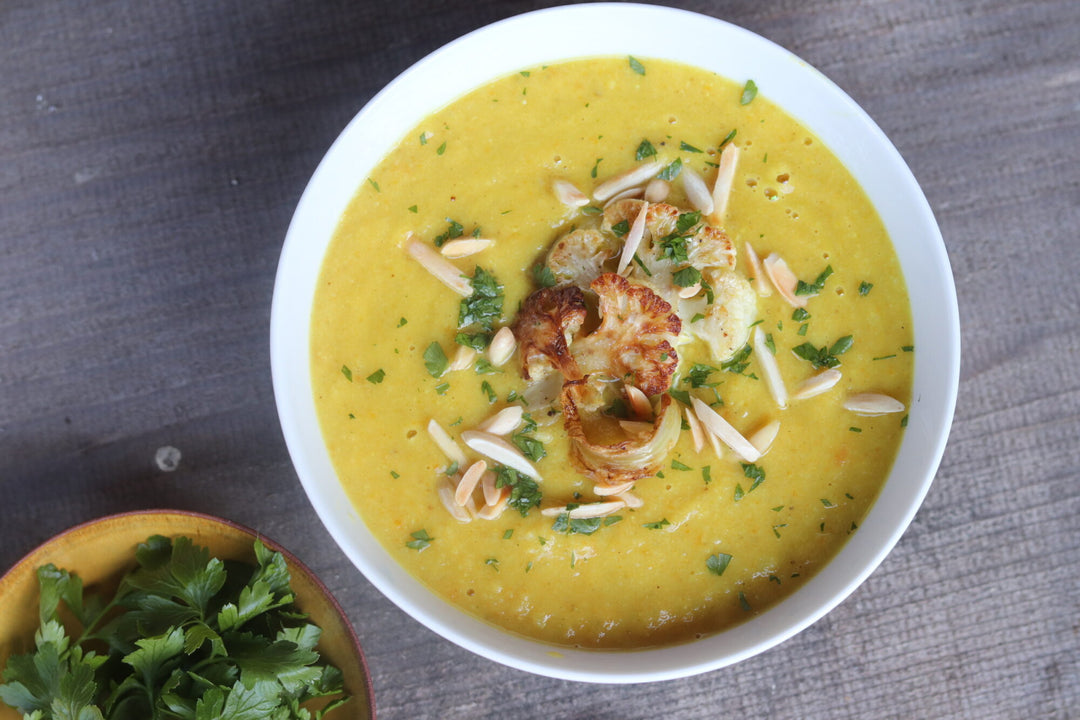 Learn How to Cook
With Our Blends

At Healthy On You®, we feel it is integral to give back to our communities and those in need. We have carried out this mission by offering donation-based cooking classes, we call our Cooking for a Cause series. All proceeds are donated to that classes's charity of choice, typically a cause fighting for social justice and equality. Join us to learn how to cook with your favorite Healthy On You® blends, support a great cause, and meet others who share a similar passion for flavorful, nutritious food!