Featured product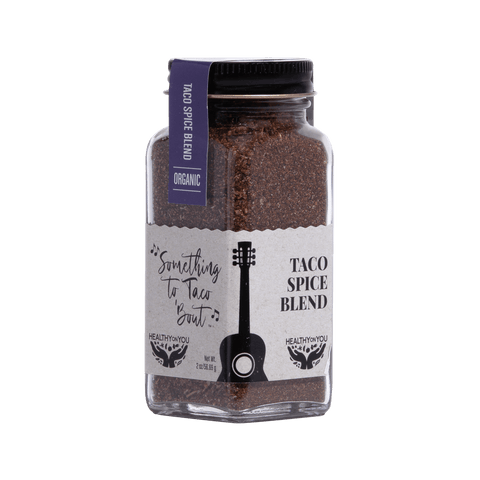 Something To Taco 'Bout
Taco spice blend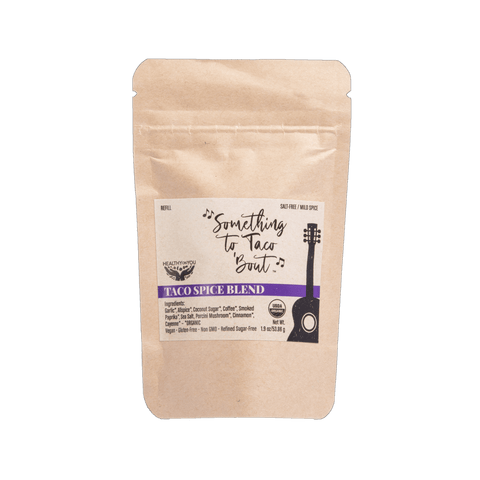 Something To Taco 'Bout Refill
Taco Spice Blend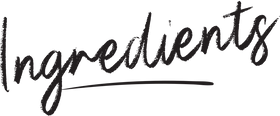 2 medium-sized Spaghetti squash, cut lengthwise and seeds removed-you should have 4 halves.
1/4 cup olive oil (separated)
1 lb. ground meat (turkey, beef etc.)
3 tbsp Something to Taco 'Bout Taco Spice Blend
1 red onion, chopped
3 garlic cloves, minced
1 cup chopped tomatoes
1 15 oz. can black beans, rinsed and drained
1½ cups fire roasted corn (frozen, ok)
1 4 oz. can diced mild green chiles
½ cup shredded cheddar cheese
1½ tsp sea salt (separated)
1 tsp black pepper (separated)
Chopped cilantro for garnish
Preheat the oven to 350˚F and prepare a 13x9 baking sheet
Season the squash: using a grill or pastry brush, dip in the olive oil and brush the fleshy insides of the squash. Season with ½ tbsp Something to Taco 'Bout, ½ tsp sea salt and ½ tsp pepper.
Place the squash cut side down onn the baking sheet and roast for 30 mins.The squash is ready when the flesh is for tender.
As the squash roasts, make the filling. In a skillet, add the remaining olive olive oil and heat over medium-high heat. Add the ground meat and sauté for 2 minutes.
Add the remaining Something to Taco 'Bout Spice Blend, sea salt and pepper. for another 2 mins. then add the onion and garlic. Continue to sauté until the onions soften, then add the chopped tomatoes and green chiles. Allow to cook for 5 minutes.
Add the black beans and stir in the corn. and remove from the heat.
When the squash is ready, remove from the oven. Using an oven mitt, flip over the squash and fill each squash with the filling. Spinkle with cheese and return to the oven for 5-7 minutes, until the cheese is melted.
Gasrnish with cilantro and serve hot with a side salad.
dinner
Gluten-Free
Here Comes the Yum
Low Carb
lunch
Soup/Salad
Turmeric Ginger Spice
vegan
vegetarian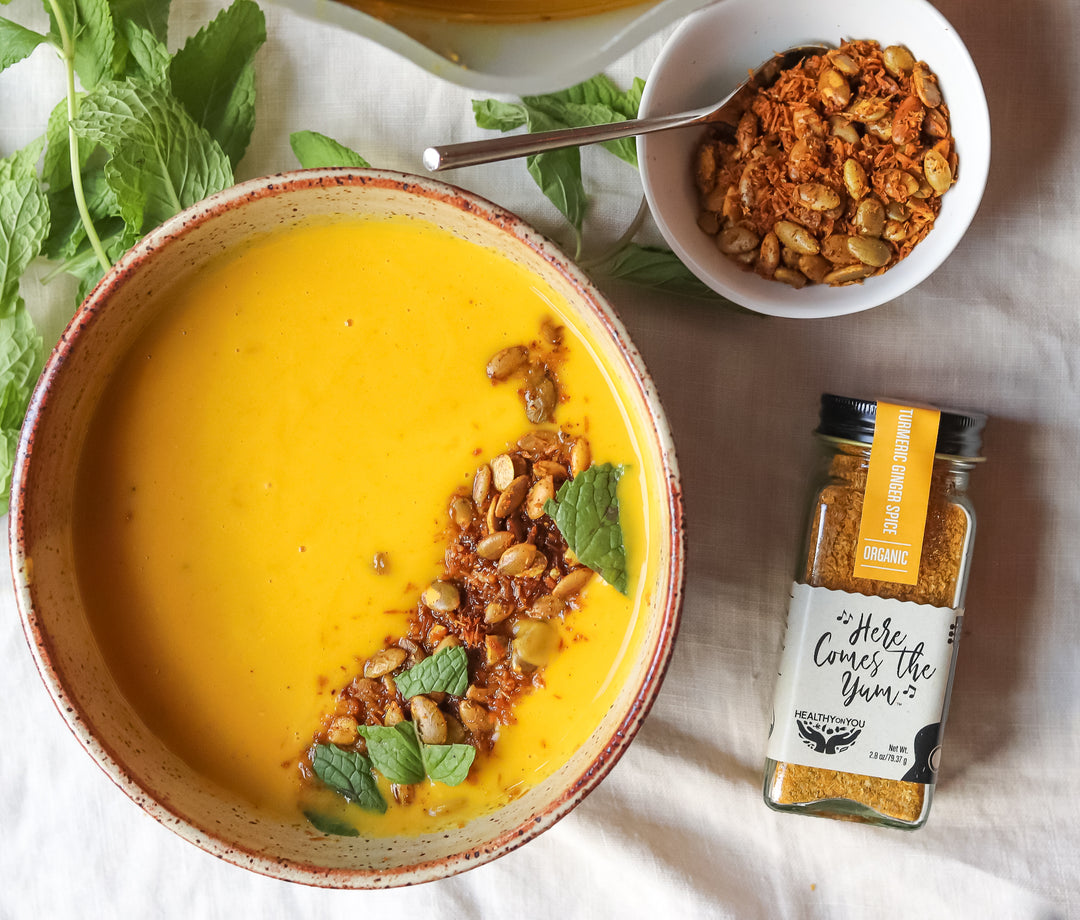 dinner
Gluten-Free
Italian Spice Blend
Let the Good Thyme Roll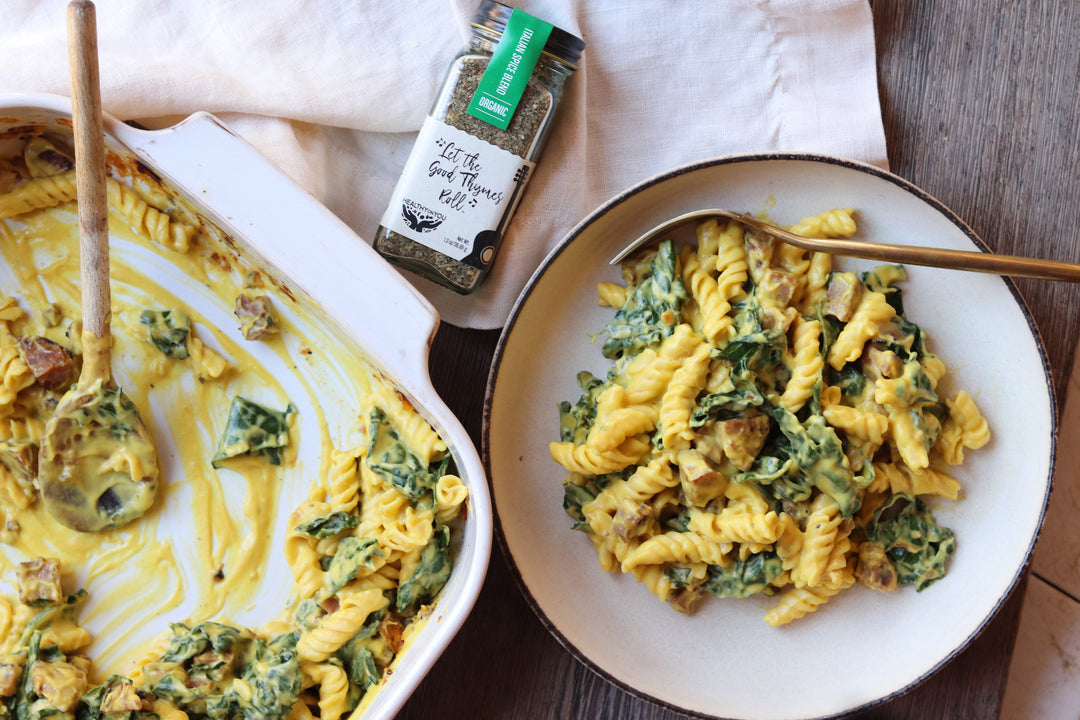 Quinoa Stuffed Honeynut Squash
We just can't get enough of Butternut squash these days and as fall begins to set in look no further for great recipes with our flavorful spice blends.
View Recipe
dinner
Italian Spice Blend
Let the Good Thyme Roll
vegan
vegetarian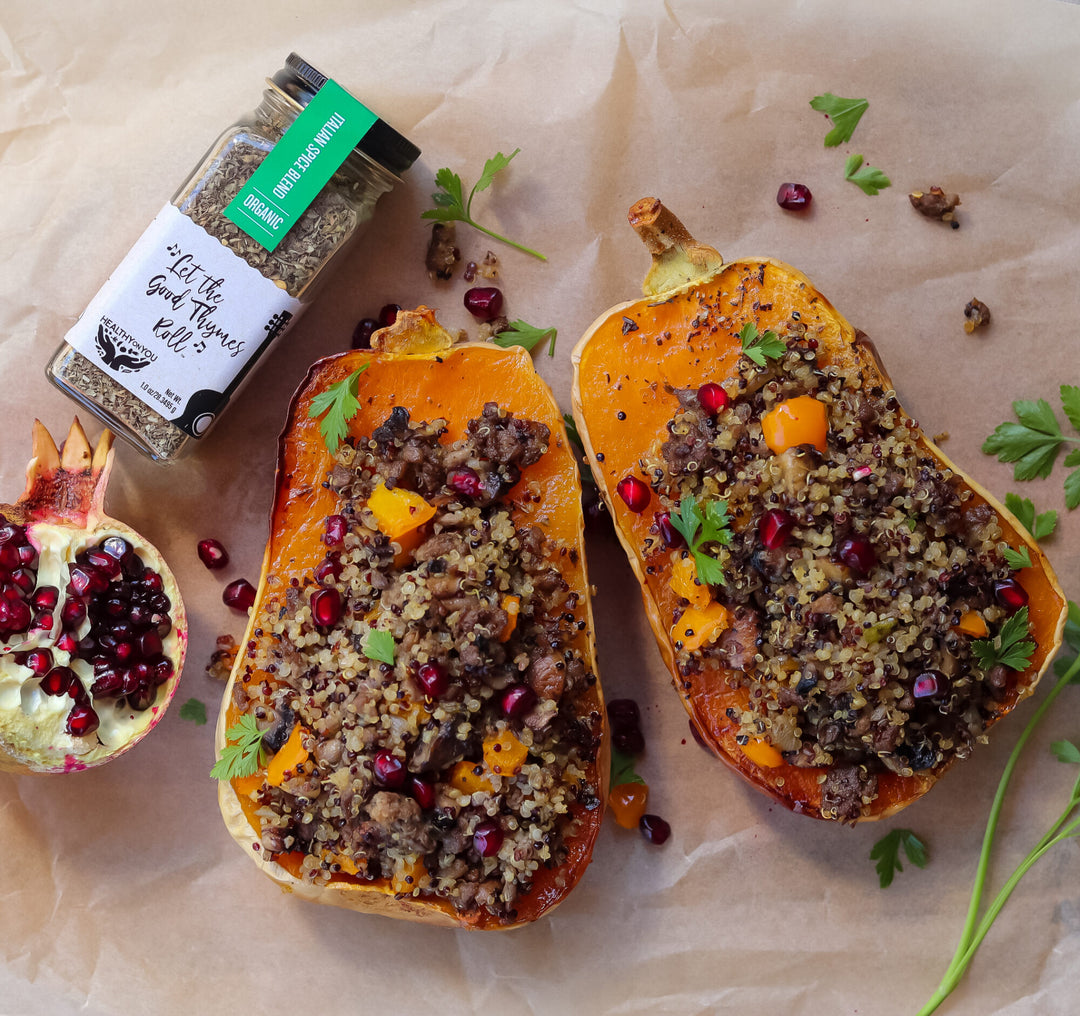 Learn How to Cook
With Our Blends

At Healthy On You®, we feel it is integral to give back to our communities and those in need. We have carried out this mission by offering donation-based cooking classes, we call our Cooking for a Cause series. All proceeds are donated to that classes's charity of choice, typically a cause fighting for social justice and equality. Join us to learn how to cook with your favorite Healthy On You® blends, support a great cause, and meet others who share a similar passion for flavorful, nutritious food!