Featured product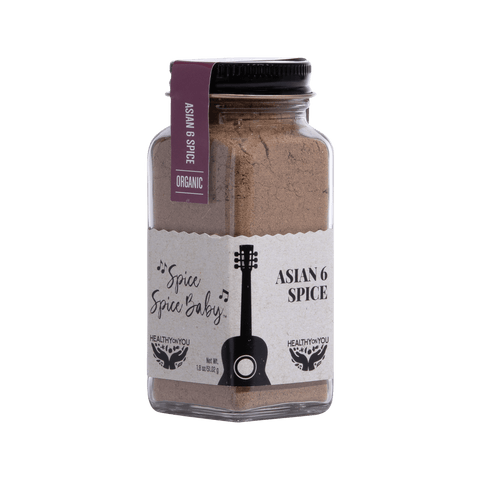 Spice Spice Baby
Asian 6 Spice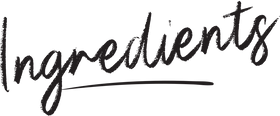 2 lbs. Italian plums or any local variety, pitted cut into halves and then sliced into thin wedges
2 tbsp cornstarch
1 tsp Healthy On You® Spice Spice Baby spice blend
¼ cup dark maple syrup
1 cup gluten-free flour
½ cup coconut palm sugar
4 tbsp cold, unsalted butter, cut into small pieces
½ cup gluten-free old fashioned oats (I use Bob's Red Mill)
½ tsp cinnamon
⅛ tsp sea salt
TO MAKE THE CRUMBLE TOPPING
Pre-heat the oven to 350°F.
Add the flour, sugar, oats, cinnamon and sea salt to a bowl and mix together.
Add the butter and mix until it is incorporated and you have coarse-grainy pea-sized pieces of dough.
Refrigerate while you make the filling.
TO MAKE THE FILLING
Add the plums, maple syrup, Healthy On You® Spice Spice Baby spice blend, and cornstarch to a bowl and stir well.
Add the mixture to a deep pie dish and top with the prepared crumble mixture.
Bake in the oven for 45 minutes to 1 hour. The pie is ready when the topping is brown and the juices are bubbling.
Note: You may want to place your pie dish on a lined baking sheet in case of overflows. Clean up will be a breeze.
Spiced Pumpkin Crumble
Do yourself a favor, and start baking EVERYTHING with our Spice Spice Baby Spice Blend. Ok, maybe not everything… but definitely every fall / winter dessert! Move over boring cinnamon, Spice Spi
View Recipe
Asian 6 Spice
dessert
Spice Spice Baby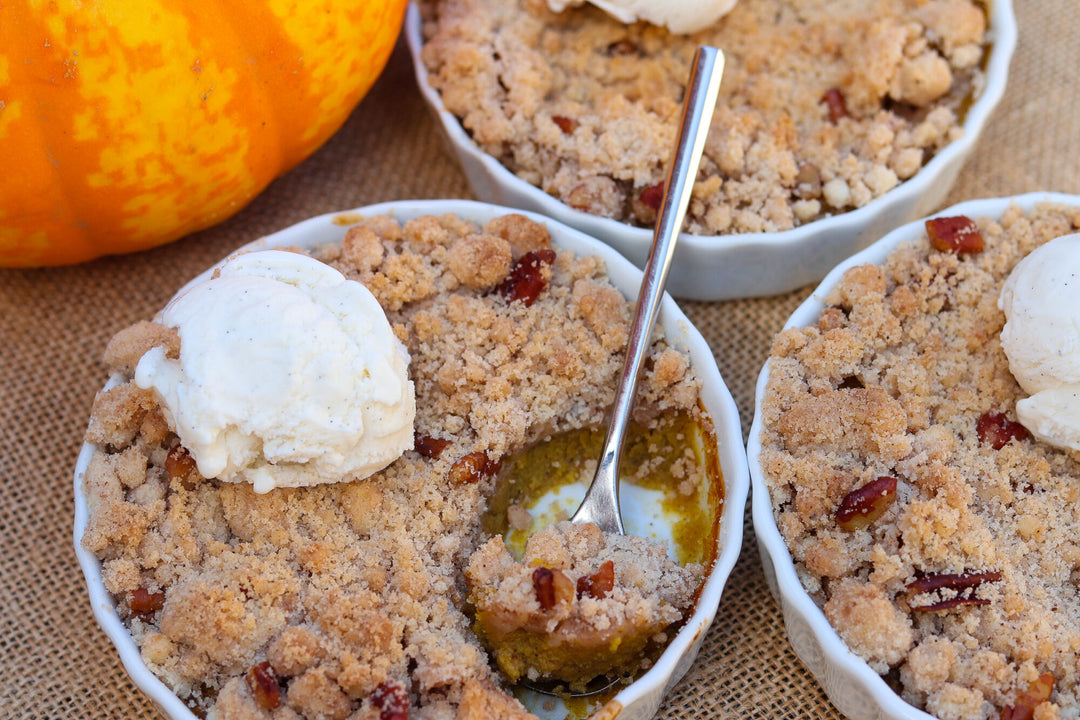 Blueberry Maple Lattice Pie
I'm celebrating the unofficial end of summer with this mouth-watering treat. This pie-filling is amazing because it uses high-quality grade B maple syrup which is unrefined and we use less than normal. When blueberries are in season late summer, there's no need for heavy amounts of sugar. They are naturally sweet! I also use a gluten-free flour but feel free to sub in a regular unbleached flour for the crust.
View Recipe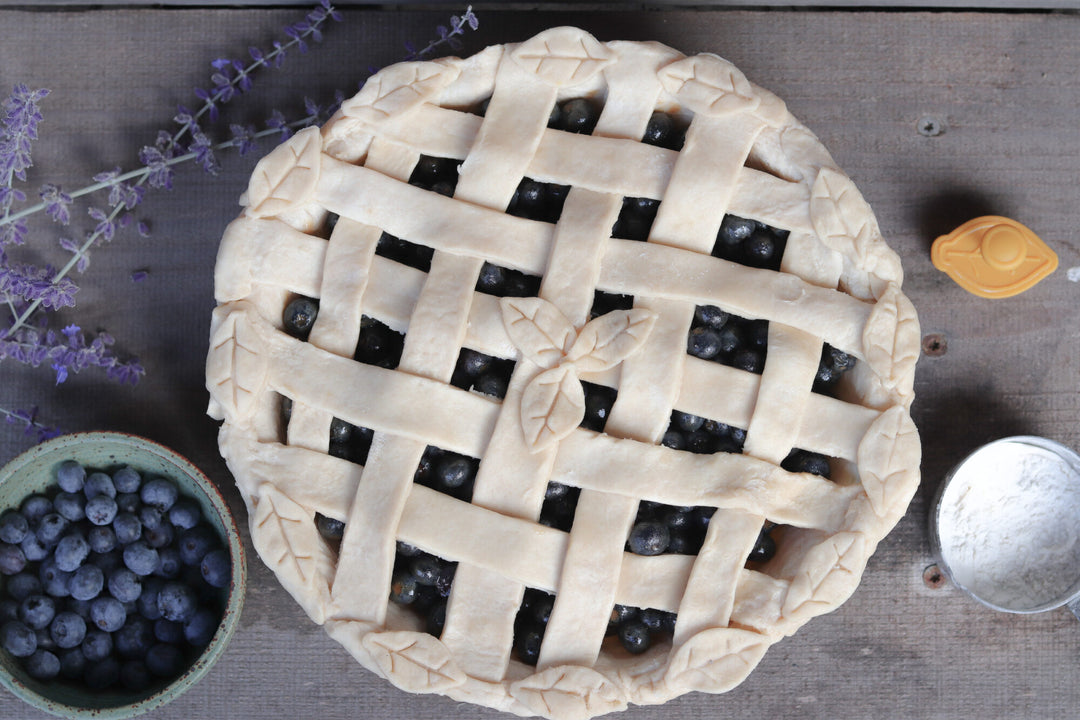 Vegan Lemon Cheesecake
Ooh Yum! This raw vegan cheesecake is always a hit in my house. I adapted it from several different recipes online to come up with the perfect combination of crust and filling. It's perfect for decorating with edible flowers, herbs and in this case, chocolate Easter eggs! So get creative and try this beauty at your next dinner party!
View Recipe
dessert
Here Comes the Yum
Turmeric Ginger Spice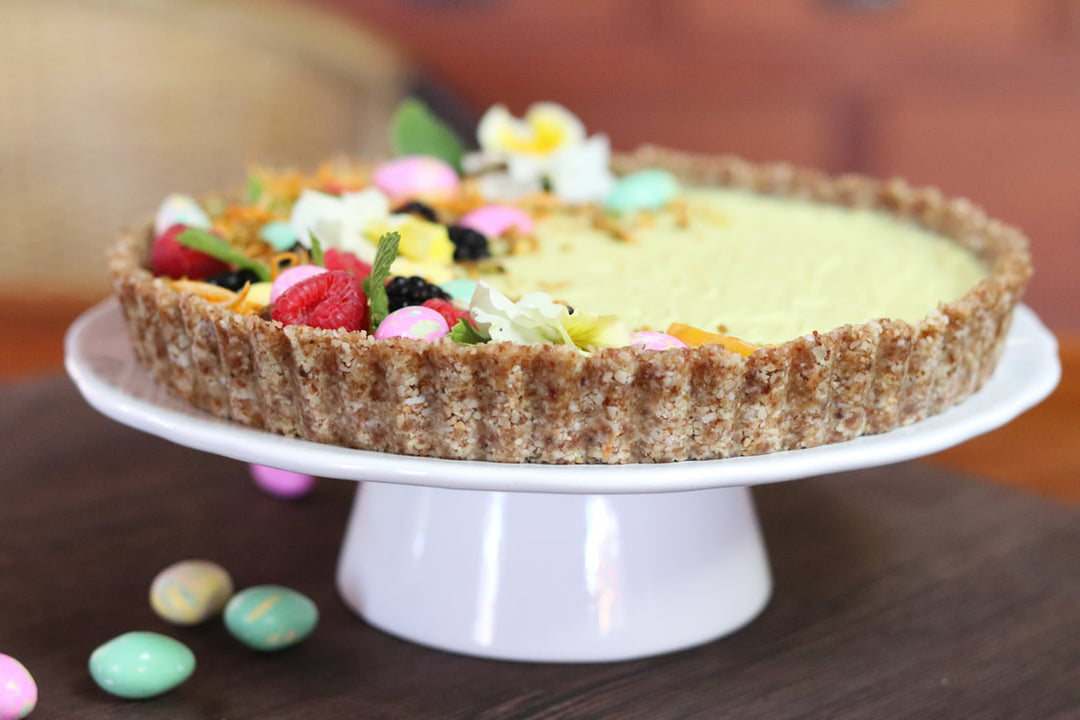 Learn How to Cook
With Our Blends

At Healthy On You®, we feel it is integral to give back to our communities and those in need. We have carried out this mission by offering donation-based cooking classes, we call our Cooking for a Cause series. All proceeds are donated to that classes's charity of choice, typically a cause fighting for social justice and equality. Join us to learn how to cook with your favorite Healthy On You® blends, support a great cause, and meet others who share a similar passion for flavorful, nutritious food!