Featured product
Seasoning Beneath My Wings
Paleo Poultry Rub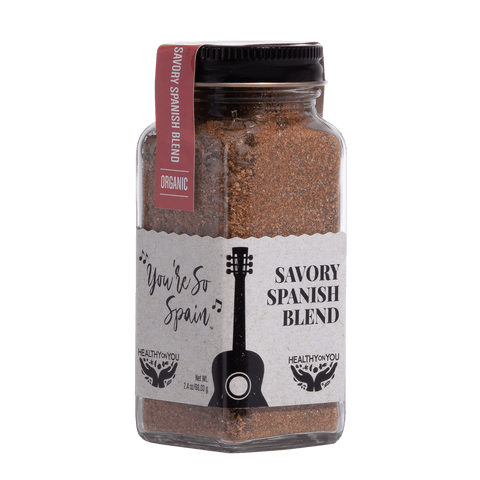 You're So Spain
Savory Spanish Blend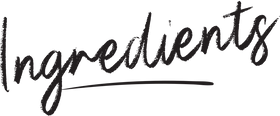 FOR THE TURKEY BREAST
4-5 lb. boneless turkey breast, butterflied so it lays flat
1 tbsp Seasoning Beneath My Wings Paleo Poultry Spice Blend
1 tbsp You're So Spain, Savory Spanish Spice Blend
1/4 tsp sea salt
1/8 tsp black pepper
whole green beans, washed and trimmed
whole carrots, washed peeled and julienned
gravy for serving
FOR THE STUFFING
2 cups stuffing cubes
1/2 tbsp Seasoning Beneath My Wings Paleo Poultry Spice Blend
1/2 tbsp You're So Spain, Savory Spanish Spice Blend
1/2 onion, diced
3 garlic cloves, minced
1/4 cup celery, diced
1/4 cup green apple, peeled and diced
1/4 cup toasted pecans, chopped
1 cup low sodium chicken stock (separated)
1/4 tsp sea salt
1/8 tsp black pepper
Preheat the oven to 375˚F

Season the turkey: lay the deboned turkey breast skin-side down, cut away any tendons or cartilage that is keeping the breast from laying completely flat. Sprinkle the flesh with Seasoning Beneath My Wings, You're So Spain, sea salt and black pepper. Rub in and set aside.

In a medium bowl, add the stuffing, onions, garlic, celery, pecans, apples, Seasoning Beneath My Wings, You're So Spain, sea salt and black pepper. Stir well and then add half of the chicken stock to moisten (reserve the other half for the baking dish.) Stir until the stuffing is moistened with the stock; set aside.

In sequence side by side, lay about 1 -1 1/2 cups of the stuffing vertically on top of the seasoned flesh-side of the turkey breast. Follow with the green beans and the carrots directly beside.

Starting at the long end, roll the turkey breast much like you would a sushi roll. While the roll is seam down, secure it with kitchen twine, tying off every 2 inches or so.

Add the reserved stock to a baking dish and place the turkey inside. Rub with olive oil or butter and sprinkle with more sea salt and pepper. Cover with foil wrap. Bake in the oven for 45 minutes. Remove the foil and baste. Allow to cook basting again for another 15-20 minutes until the internal temp is 165˚F.

Bake the remaining stuffing in a separate dish for 30 minutes alonside the turkey.

Remove from the oven, snip the kitchen twine and carfully cut into even slices.

Add gravy and serve with the baked stuffing.
Note: You can have your butcher butterfly and flatten the turkey breast for you, which will save precious time.
Moroccan Spiced Turkey Leg Quarters
Don't feel like cooking a whole bird this Thanksgiving? Sometimes you may want to buck tradition and try something new. The upside is the potential to create your own holiday tradition to share with friends and family. And if you are a traditionalist, this recipe can easily be translated to a whole roasted bird if you skip the browning of the turkey on the stove top.
View Recipe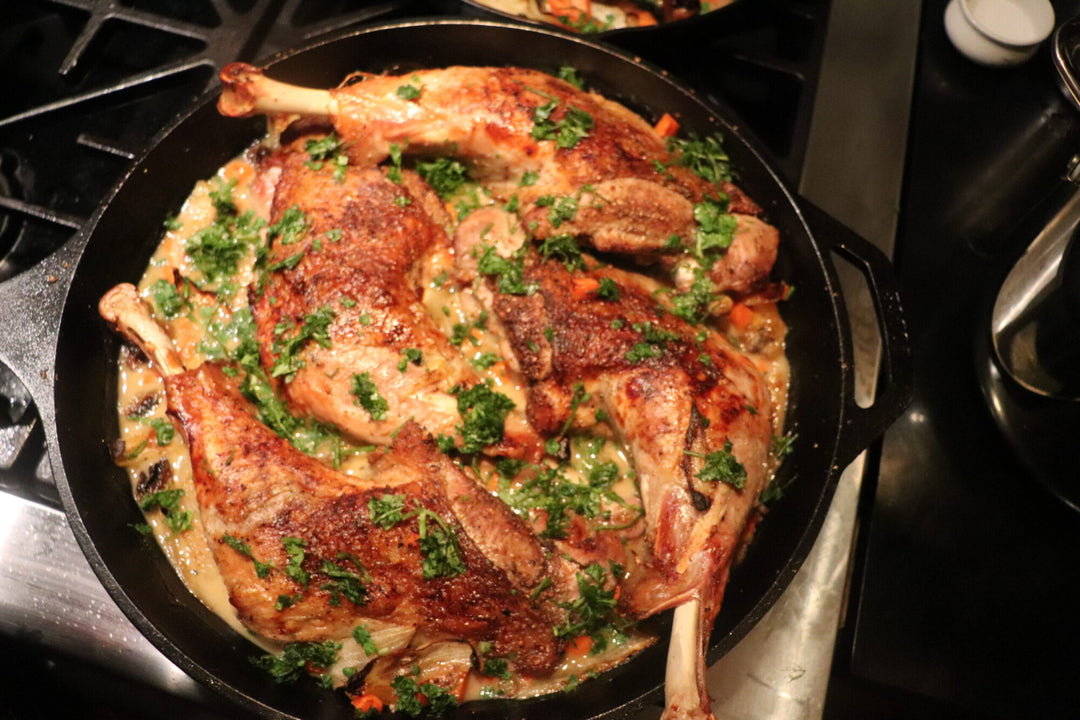 Herb-Brined Roast Turkey
I love this time of year because being with family and enjoying all my favorite holiday foods is, well…comforting. Growing up we didn't eat much turkey. My mom opted for our island tradition of cooking indo-carribean food on Thanksgiving and her Jamaican curried goat is what we enjoyed most.
View Recipe
Dairy-Free
dinner
Gluten-Free
low-crab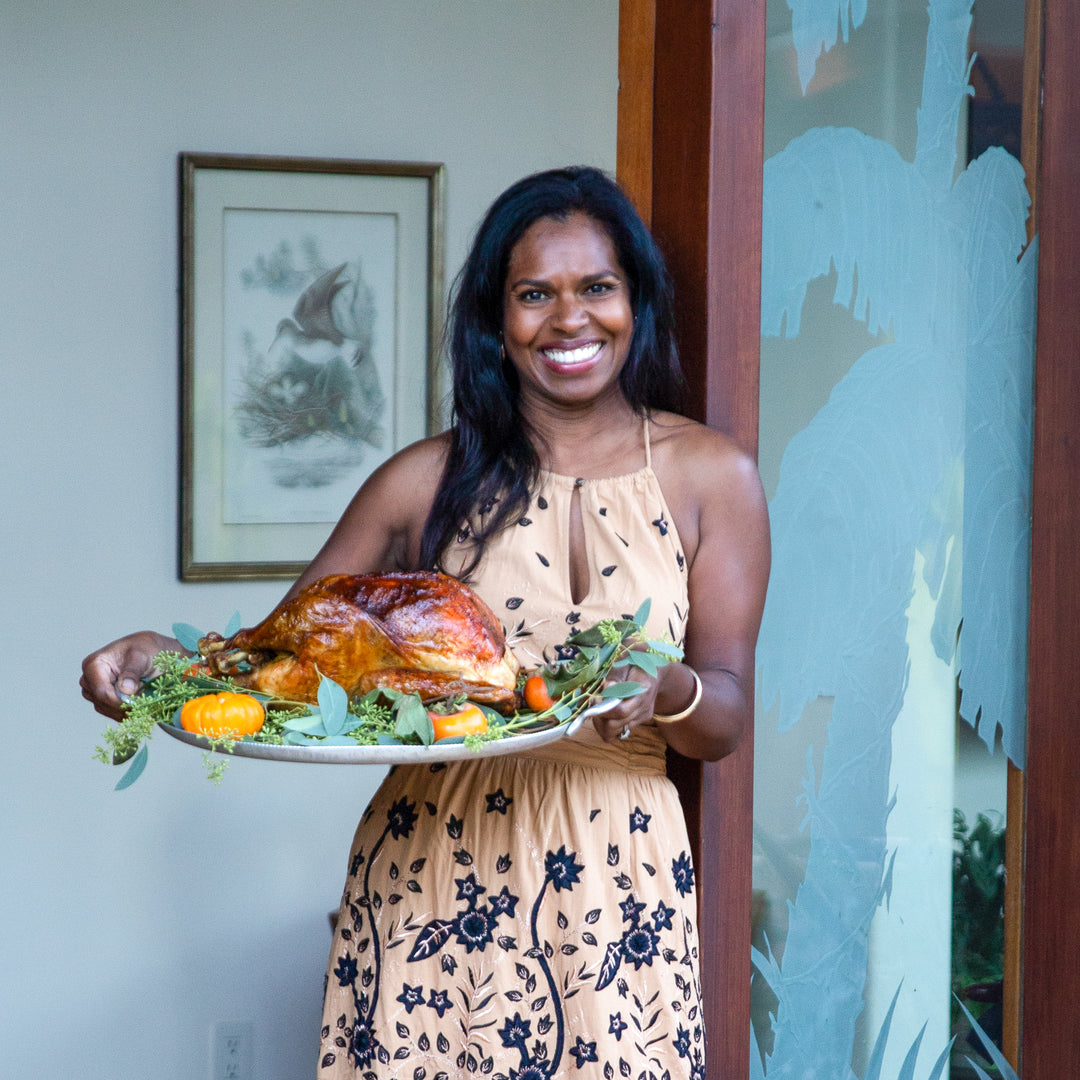 Roast Thanksgiving Turkey
We love this time of year because we get to share with you all the fun holiday recipes we are making in the kitchen to help you to get the best flavor out of your kitchen creations.⁠⁠ We've been playing around a lot with our turkeys and we've done everything, from spatchcocking, roasting turkey parts like the whole breast, and then back to the traditional style of roasting a turkey. But this time we did the trending cheesecloth method roast turkey and it was really juicy and the skin came out intact with gorgeous color.⁠
View Recipe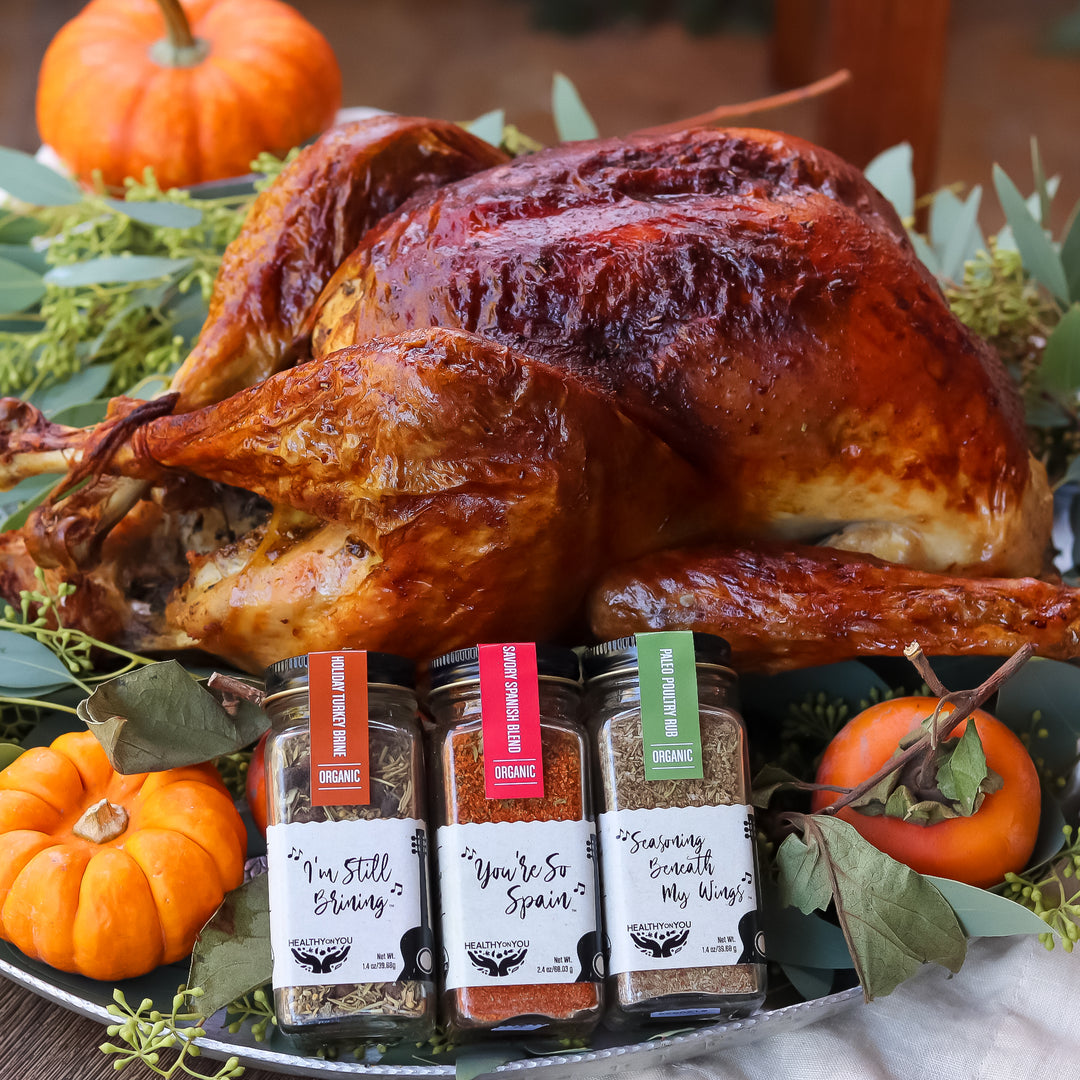 Learn How to Cook
With Our Blends

At Healthy On You®, we feel it is integral to give back to our communities and those in need. We have carried out this mission by offering donation-based cooking classes, we call our Cooking for a Cause series. All proceeds are donated to that classes's charity of choice, typically a cause fighting for social justice and equality. Join us to learn how to cook with your favorite Healthy On You® blends, support a great cause, and meet others who share a similar passion for flavorful, nutritious food!