Featured product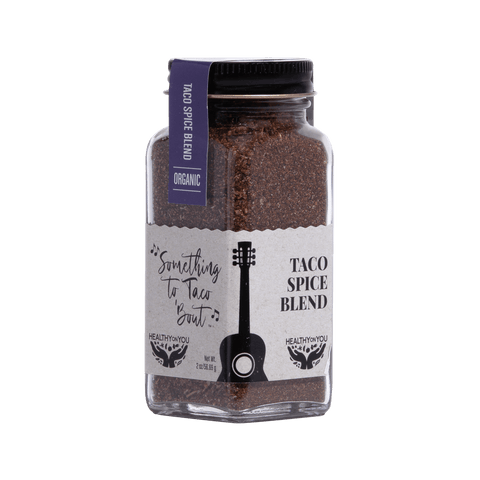 Something To Taco 'Bout
Taco spice blend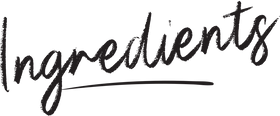 FOR THE TACOS
8 small Blue or regular corn tortillas
1 medium head yellow or white cauliflower
1 cup ripe pineapple cut into small chunks (canned, diced ok, but be sure to drain well)
2 tbsp olive oil
2 tsp Healthy On You® Something to Taco 'Bout Taco Spice Blend
1 tsp sea salt
Optional garnishes: diced avocado, cilantro, green onion, pico de gallo, jalapeño, thinly sliced, pickled red onions, lime wedges
CASHEW QUESO
1 cup Raw cashews
1 cup water
2 tbsp nutritional yeast
4 ounces tomato sauce
1 tsp sea salt
¼ tsp chili powder
¼ tsp turmeric powder
¼ tsp cayenne pepper
1 tsp agave nectar
FOR THE TACOS
Preheat the oven to 425 F° and preparea 9x13 baking sheet with parchment paper.
Break apart the cauliflower into 2-3 inch florets.
In a large glass bowl, toss the pineapple with the cauliflower florets and add the olive oil, Something to Taco "Bout spice and sea salt.
Spread evenly on the baking sheet and bake for 20-25 minutes until the cauliflower is fork-tender and crispy on the edges. Remove from the oven and set aside.
FOR THE CASHEW QUESO
Place the cashews and water in a high-powered blender and blend for 20 seconds. Allow to rest for 15 minutes.
Add the remaining ingredients to the blender and blend until smooth for 20-30 seconds. If the mixture is thick, add a tablespoon of water at a time to get a velvety smooth consistency.
Remove from the blender, add to a small saucepan and keep warm over low heat.
PUT THE TACOS TOGETHER
Heat the tortillas over a grill or use a cast iron pan to warm them through. Lay them on a plate and add a smear of the cashew queso to each.
Add two heaping spoonfuls of the baked cauliflower and pineapple mixture.
Top with cilantro, pico de gallo, jalapeño slices, shredded cabbage, pickled red onions. Enjoy!
Moroccan Lentils With Roasted Cauliflower And Eggplant
Adding another easy weeknight meal to our collection! In this recipe, we bring together two of my Healthy On You Spice Blends to kick up the flavor. The gorgeous color of my cauliflower and eggplants comes from our You're So Spain, while the lentils are cooked in our Moroccan 'Round the Clock. The two come together in one bite to create the perfect balance of smoky and spice. 
View Recipe
Dairy-Free
dinner
Gluten-Free
low-crab
lunch
Side
vegan
Moroccan Spiced Cauliflower and Lentils
Turn up the spice with this delicious and easy weeknight stew! We love this because we double up on flavors with our Healthy On You® Moroccan 'Round the Clock and Here Comes the Yum spice blends. That's the beauty of our blends-you can combine them for a unique blast of flavor that is hard to forget. This will be your go-to, we promise!
View Recipe
Dairy-Free
dinner
Gluten-Free
Side
vegan
vegetarian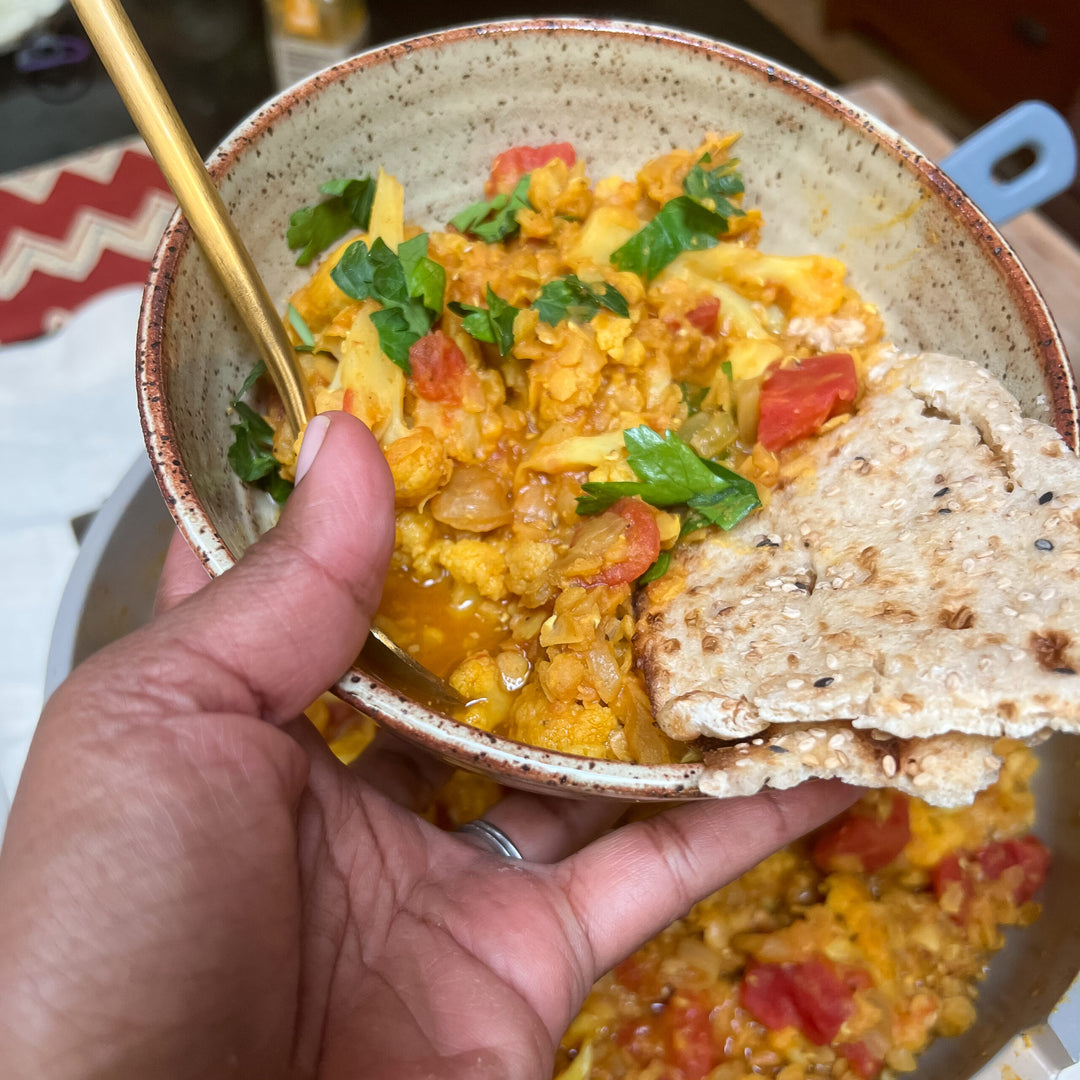 Roasted Cauliflower & Chickpeas with Lemony Tahini Dressing
We love this easy roasted vegetable salad! It's bright and tangy- compliments of our deliciously good While My Za'atar Gently Weeps spice blend. Just shake it all over the cauliflower and voila! It makes eating your veggies a joy. Add a protein like fish, chicken or tofu to the mix and you've got the perfect dinner salad everyone will love.
View Recipe
dinner
lunch
Side
vegetarian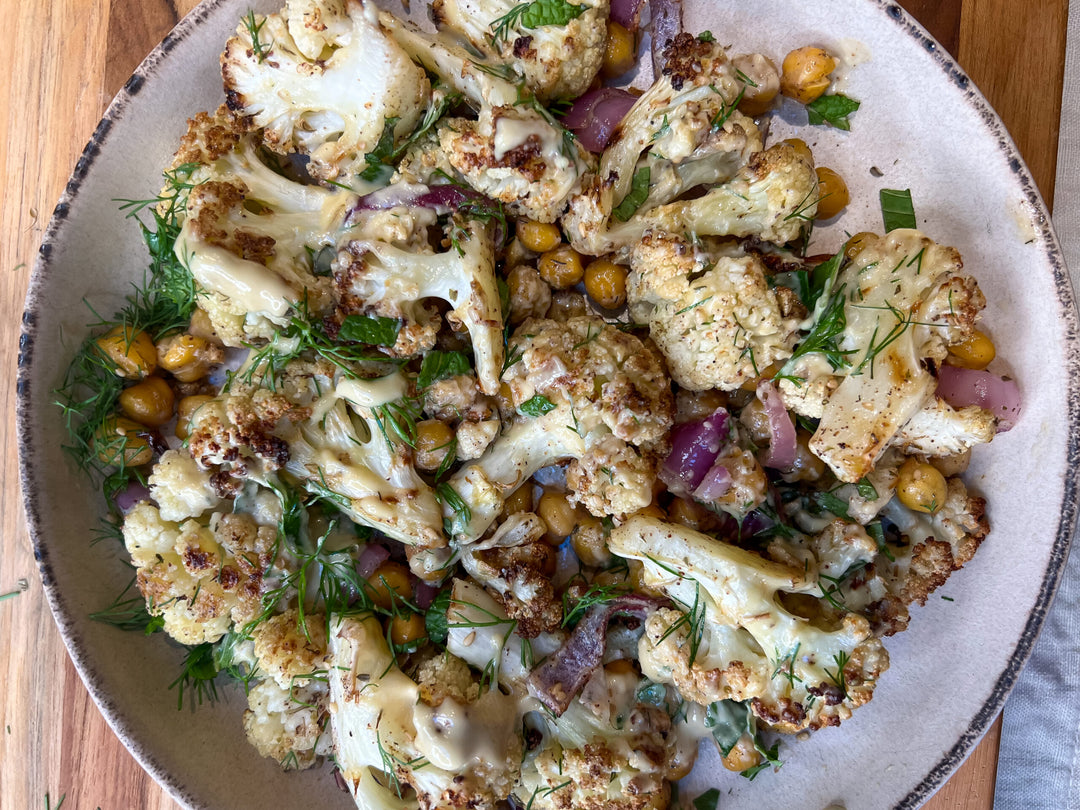 Learn How to Cook
With Our Blends

At Healthy On You®, we feel it is integral to give back to our communities and those in need. We have carried out this mission by offering donation-based cooking classes, we call our Cooking for a Cause series. All proceeds are donated to that classes's charity of choice, typically a cause fighting for social justice and equality. Join us to learn how to cook with your favorite Healthy On You® blends, support a great cause, and meet others who share a similar passion for flavorful, nutritious food!