Featured product
Here Comes The Yum
Turmeric Ginger Spice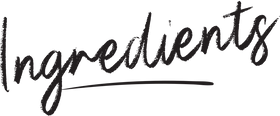 FOR THE FISH:
1½ lbs. firm white fish (sea bass, cod, snapper, halibut) skin and bones removed and cut into 1" cubes
2 tbsp grapeseed oil, separated (or any flavorless oil)
1 tsp fish sauce
1 tbsp shallots, minced
1 tbsp Healthy On You® Here Comes the Yum Turmeric Ginger spice blend
1 tsp sugar
¼ tsp coarse black pepper
2 cups cooked rice
FOR THE SAUCE
¼ cup grapeseed oil
1 tbsp Healthy On You® Here Comes the Yum Turmeric Ginger spice blend
1 tbsp fish sauce
1 cup fresh dill, chopped
2 cups green onion, chopped
½ cup chopped peanuts
fresh mint, Thai basil, and more dill herbs for garnish
In a medium sized bowl, add the cubed fish, 1 tbsp oil, 1 tsp fish sauce, Turmeric Ginger Spice, shallots, salt and pepper. Mix well so each piece of fish is coated with the marinade.
Refrigerate for 30 minutes or more.
When ready: sauté the fish in 1 tbsp olive in a nonstick frying pan being careful not to burn the shallots
Remove from heat when the fish is opaque, 5-7 minutes.
Make the sauce: In the same pan, over medium-high heat, add the ¼ cup grapeseed oil, the remaining tbsp of Turmeric Ginger Spice, fish sauce, dill, green onions, peanuts.
Sauté the peanuts and herbs until the peanuts start to color, two to three minutes. Then add in the cooked fish.
Gently incorporate the fish with the peanuts and herbs and cook for an additional 3 minutes.
Plate 4 individual bowls with ½ cup of rice each, then add the fish and top with the basil, mint and extra dill.
Apple Fennel & Turmeric Soup
Looking for the perfect fall soup for Thanksgiving and beyond? Look no further than our Apple Fennel and Turmeric Soup! This recipe is great to make in batches for meal prep. It can be fancy if you want to add it into a roasted pumpkin bowl or paired with a salad and it's a delicious starter at your Thanksgiving table.
View Recipe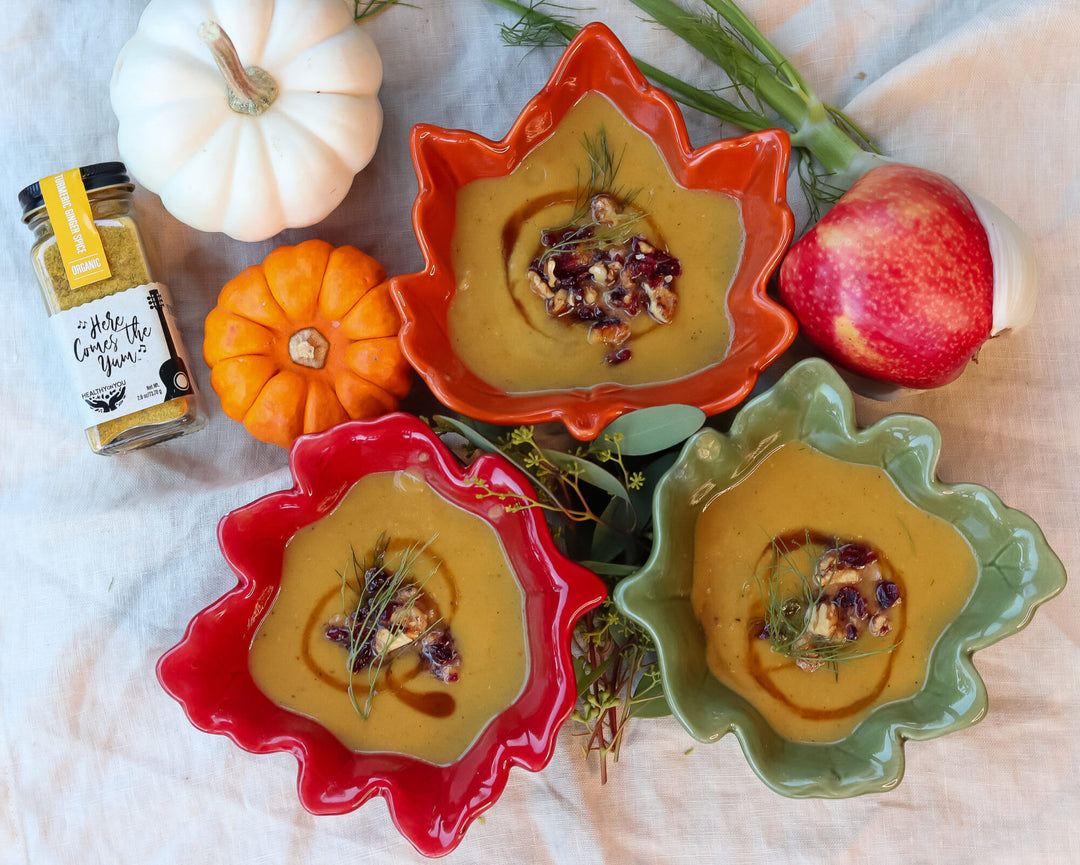 Oven Roasted White Fish With Cherry Tomatoes
Talk about an easy meal that is packed with flavor! This fish dish is just that! With a total cook time coming in at around 30 minutes, you can whip up this dish on a busy night or for a relaxed weekend date night. In short, it's the perfect dish for every occasion and you won't regret it.
View Recipe
dinner
Gluten-Free
low-crab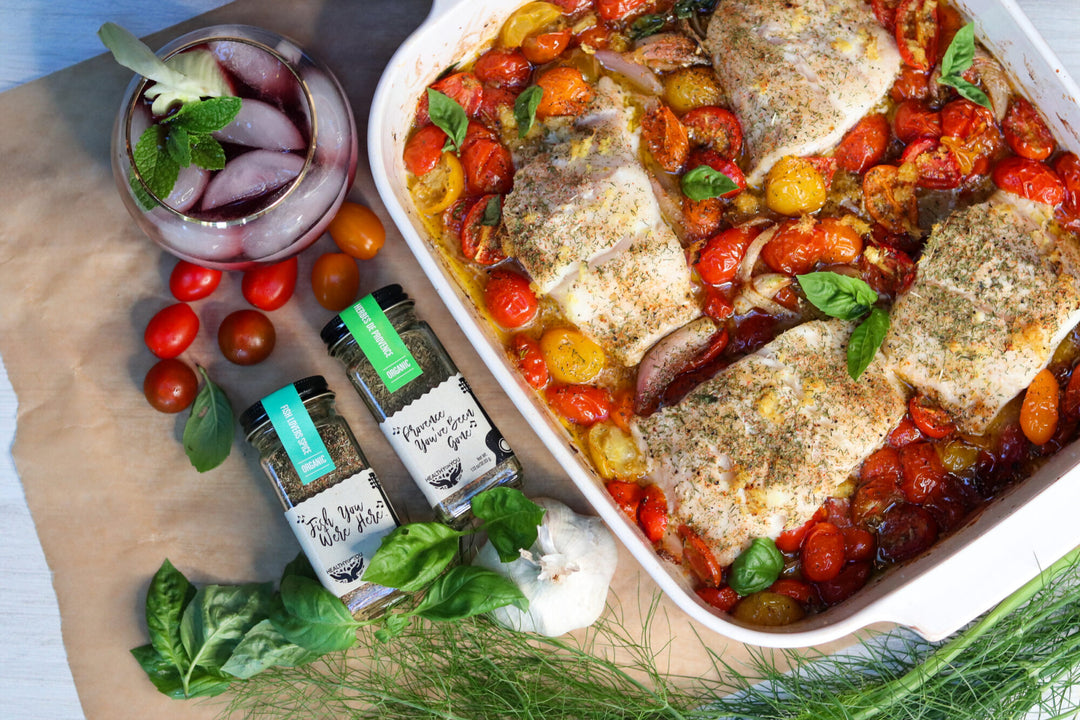 Spring Charred Vegetables with Roasted Salmon
This delicious and nutritious recipe is perfect for brunch, lunch, or dinner using the Herby Melodies Edible Playlist spice blends. Here you have all you're favorites in one dish! This recipe was a winner for the Tone it Community! Check out the live cooking class @toneitup and get inspired!
View Recipe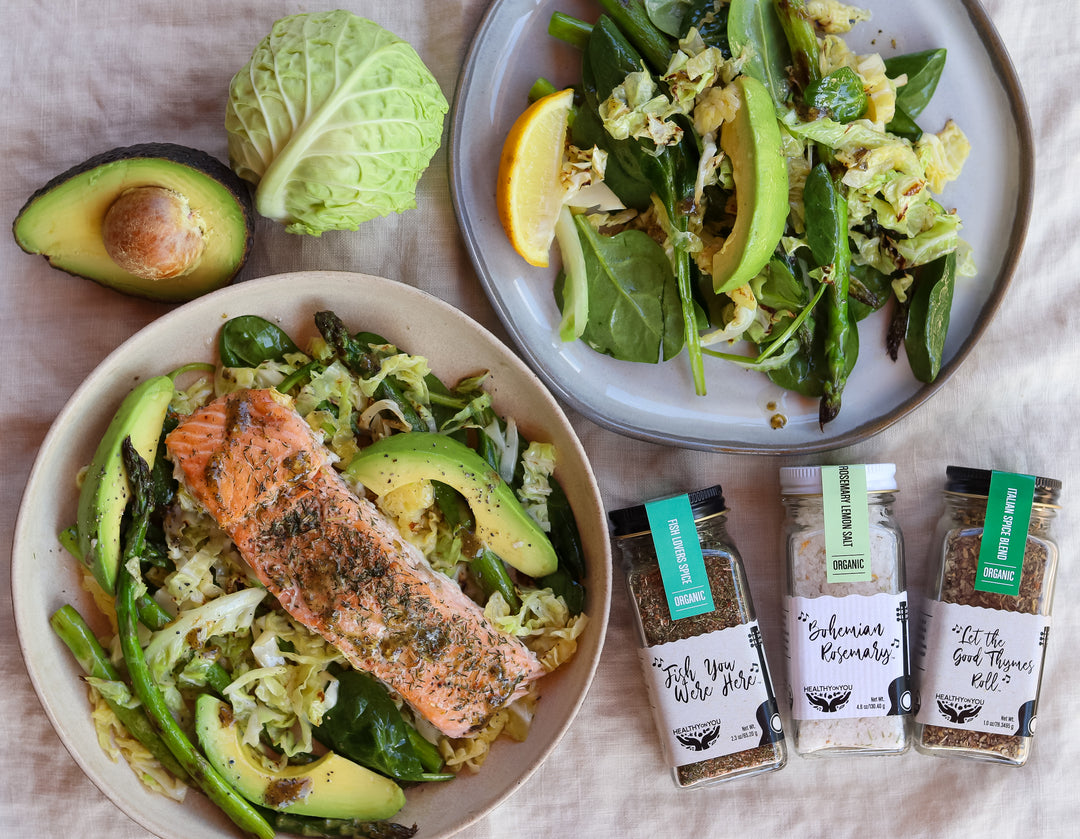 Learn How to Cook
With Our Blends

At Healthy On You®, we feel it is integral to give back to our communities and those in need. We have carried out this mission by offering donation-based cooking classes, we call our Cooking for a Cause series. All proceeds are donated to that classes's charity of choice, typically a cause fighting for social justice and equality. Join us to learn how to cook with your favorite Healthy On You® blends, support a great cause, and meet others who share a similar passion for flavorful, nutritious food!