Featured product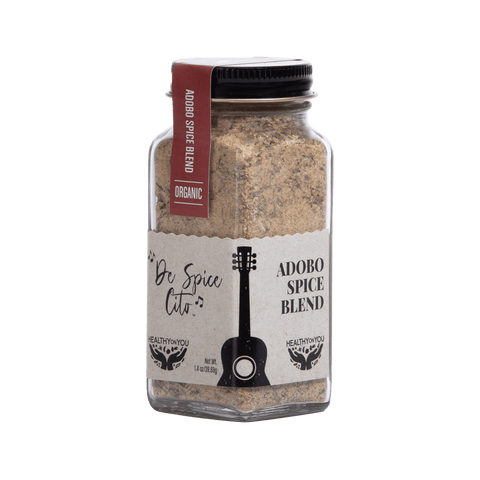 De Spice Cito
Adobo Spice Blend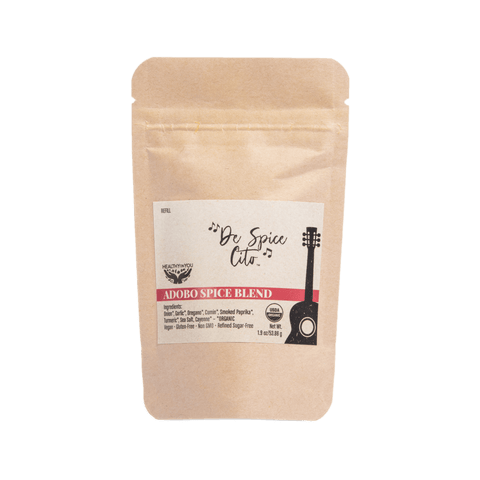 De Spice Cito Refill
Adobo Spice Blend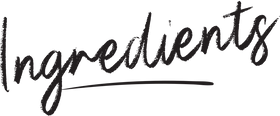 1 lb. rotisserie chicken meat, shredded
1 cup salsa verde
4 small Mexican onions or 1/2 yellow onion
1 tbsp Healthy On You ® De Spice Cito Adobo Spice Blend
8 cups chicken broth, separated
2 cups fresh or frozen corn
1 cup cilantro
1 15 oz can Pinto beans drained and rinsed
2 fresh tortillas, torn
Garnishes
1/2 cup cilantro, chopped
2 avocados, diced
2 tbsp fresh lime juice
1/4 cup green onions for garnish
Sour cream
tortilla chips
lime wedges
Heat a dutch oven or soup pot over medium high heat and add 6 cups of the chicken stock. Bring to a boil.
Add the corn, pinto beans, reduce the heat to simmer, cover and cook for 10 minutes.
Meanwhile, in a high powered blender, add the salsa verde, Mexican or yellow onions, torn tortillas, De Spice Cito Spice Blend and the remaining 2 cups of chicken broth. Process for 20 seconds until the tortillas are broken down and the liquid is a thick purée.
Gently pour the purée into the pot with the stock and bring to a boil. Reduce the heat so the mixture bubbles gently; add the 2 cups of cilantro and cook for 5 to 10 minutes. Stir in the shredded chicken, taste and add more salt if necessary.
Divide the garnishes among 4 to 6 bowls. Ladle the soup into the bowls and top with the tortilla chips. Serve immediately with lime wedges.

Your browser does not support the video tag.
Blackened Shrimp Burrito Bowl
Ditch the tortillas and make this delicious blackened shrimp burrito bowl with our Healthy On You® Something 'Bout Taco Spice Blend. The shrimp takes no time and is packed with flavor. Use the recipe from our previous post to create the Mexican Sweet Potato Rice. Its a great way to use up leftover rice and a good way to add more veggies in your diet.
View Recipe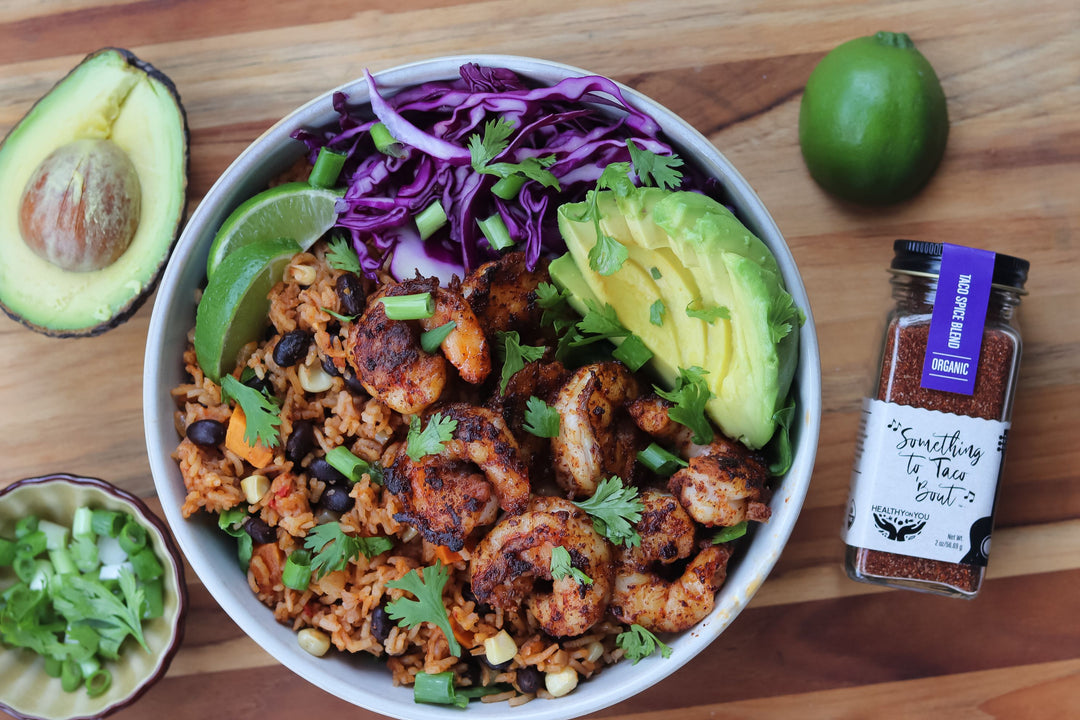 Apple Fennel & Turmeric Soup
Looking for the perfect fall soup for Thanksgiving and beyond? Look no further than our Apple Fennel and Turmeric Soup! This recipe is great to make in batches for meal prep. It can be fancy if you want to add it into a roasted pumpkin bowl or paired with a salad and it's a delicious starter at your Thanksgiving table.
View Recipe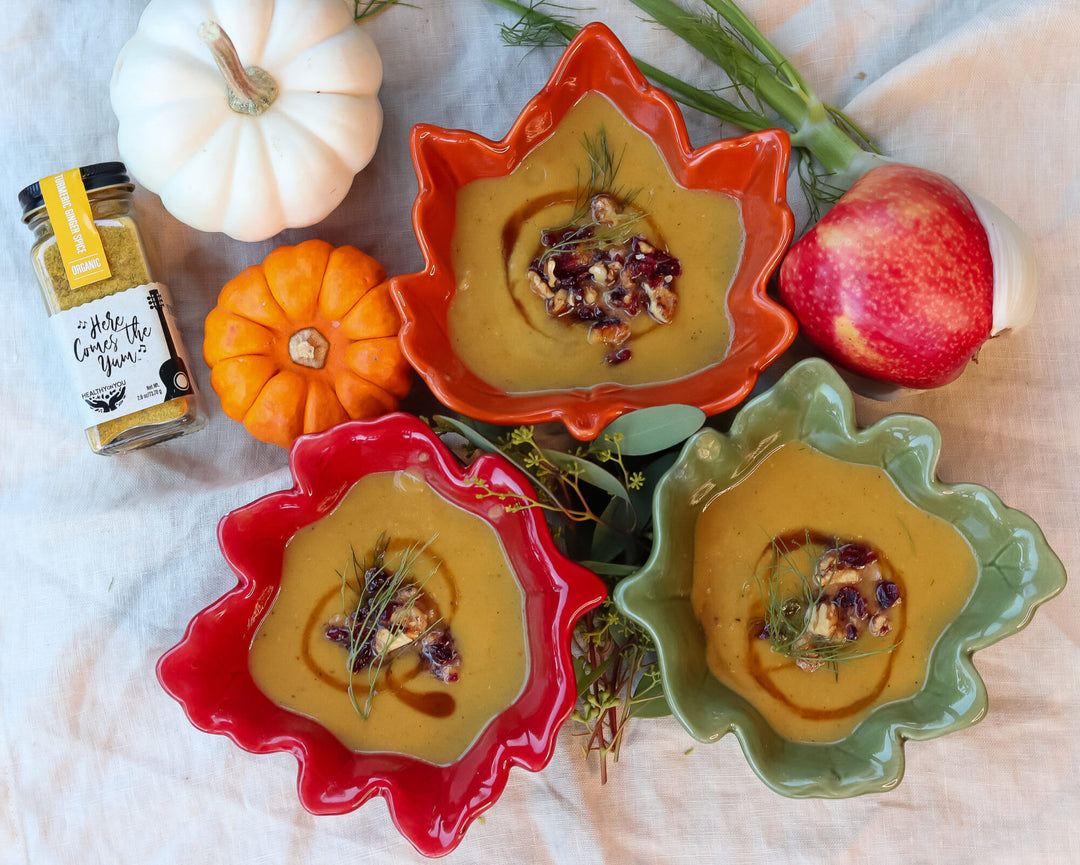 Tuscan White Bean Tomato and Farro Soup
So I was having guests over for dinner last night and want to keep it simple. A good hearty bowl of soup, a salad, and a blackberry crumble. Nothing too crazy, right? After searching through my pantry and refrigerator, I discovered I had all the ingredients for a Tuscan White Bean Soup. I like this version using fresh Tuscan kale from my garden and healthy nutritious farro. Farro is an ancient grain that is high in fiber, protein and rich in B vitamins.
View Recipe
Learn How to Cook
With Our Blends

At Healthy On You®, we feel it is integral to give back to our communities and those in need. We have carried out this mission by offering donation-based cooking classes, we call our Cooking for a Cause series. All proceeds are donated to that classes's charity of choice, typically a cause fighting for social justice and equality. Join us to learn how to cook with your favorite Healthy On You® blends, support a great cause, and meet others who share a similar passion for flavorful, nutritious food!