Featured product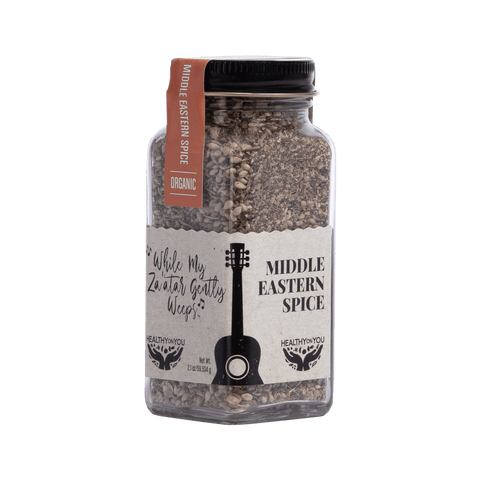 While My Za'atar Gently Weeps
Middle Eastern Spice
While My Za'atar Gently Weeps Refill
Middle Eastern Spice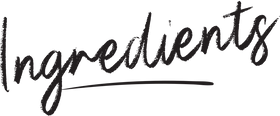 2 cups fresh lettuce (arugula, butter lettuce, red lettuce- all work great)
1 tbsp While My Za'atar Gently Weeps Middle Eastern Spice Blend
1 can butter beans (cannellini white beans are ok too)
3 tbsp olive oil
2 garlic cloves, minced
2 cups cherry tomatoes, halved
Juice of one lemon
¼ cup fresh parsley
¼ cup fresh basil
½ cup pickeld red onions
sea salt and pepper to taste
Rinse and drain the beans.
In a bowl add the fresh lettuce, butter beans, garlic, cherry tomatoes, parsley, basil, pickled onions, olive oil, lemon juice, While My Za'atar Gently Weeps and sea salt and pepper. Toss well and add more seasoning, if needed.
Sprinkle the While My Za'atar Gently Weeps spice blend and sea salt and pepper. Toss the salad and add more seasoning, if needed.
*Make your own pickled red onions: in a measuring cup, add 1 cup hot water, 1⁄2 cup apple cider vinegar, 11⁄2 tbsp sugar, 1 tsp sea salt. Stir the mixture well until the sugar dissolves. Thinly slice one red onion and stuff into a mason jar. Pour in the liquid until the onions are fully immersed. After an hour, cover and store in the fridge for up to three weeks.
Heirloom Cherry Tomato and Plum Salad
This is how I use my late season produce, all picked fresh from the garden at peak freshness-Italian plums, Asian Pears, Bosc pears and cherry tomatoes. With the pears, I made the Carrot and Asian Pear Soup, but the plums are special and I wanted to eat them fresh in a salad.
View Recipe
appetizer
dinner
Gluten-Free
lunch
Side
snack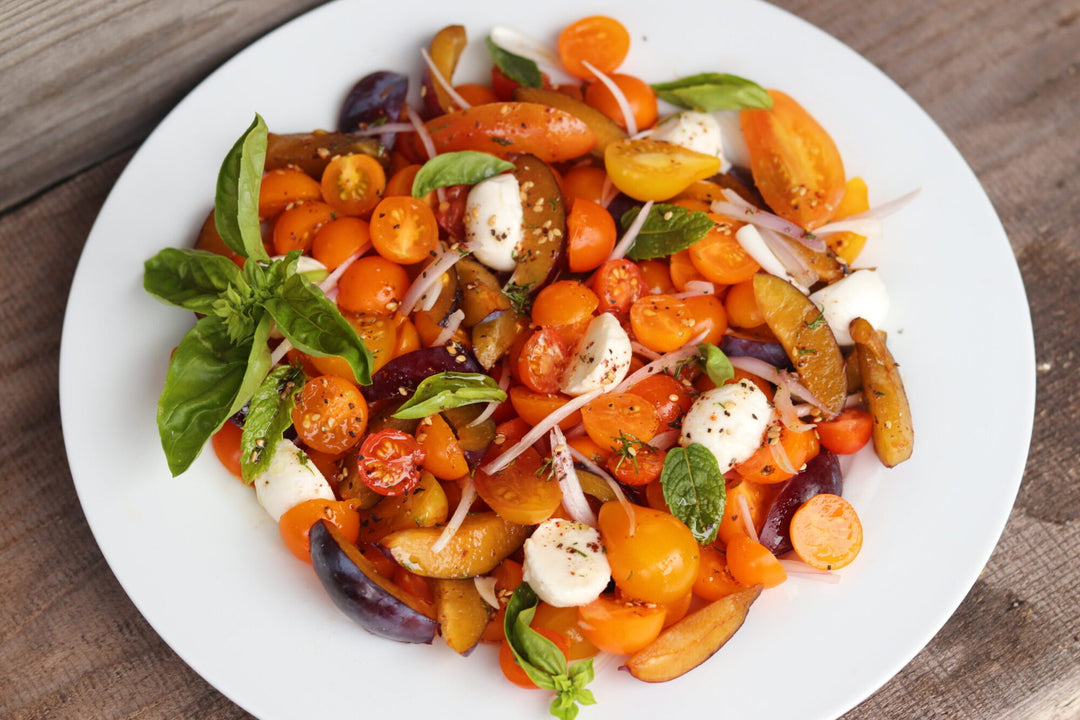 Grilled Stone Fruit & Halloumi Salad with Za'atar Spiced Vinaigrette
Happy Memorial Day! BBQs and cookouts in big groups are not happening where we are but we are thankful that in the year of a pandemic, we can still quietly acknowledge and be grateful for the service of our veterans.
View Recipe
Dairy-Free
dinner
Gluten-Free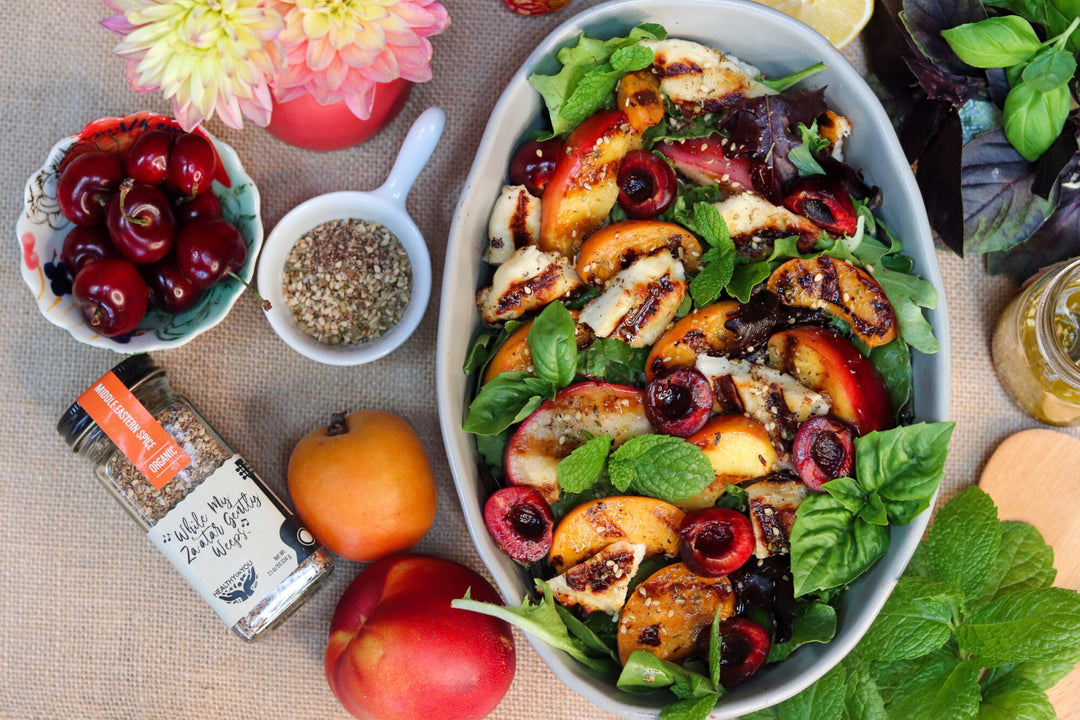 Roasted Delicata Squash Salad
I really love the fall if you haven't noticed! But not for the reasons you may think. I enjoy sweater weather and pumpkin-scented things as much as the next person, but I love the fall for the produce and colors that come along with it. The oranges, deep greens and reds that are present in our foliage, but also in the foods we eat, makes my year…every year.
View Recipe
Asian 6 Spice
Dairy-Free
dinner
Gluten-Free
Low Carb
Side
Spice Spice Baby
vegan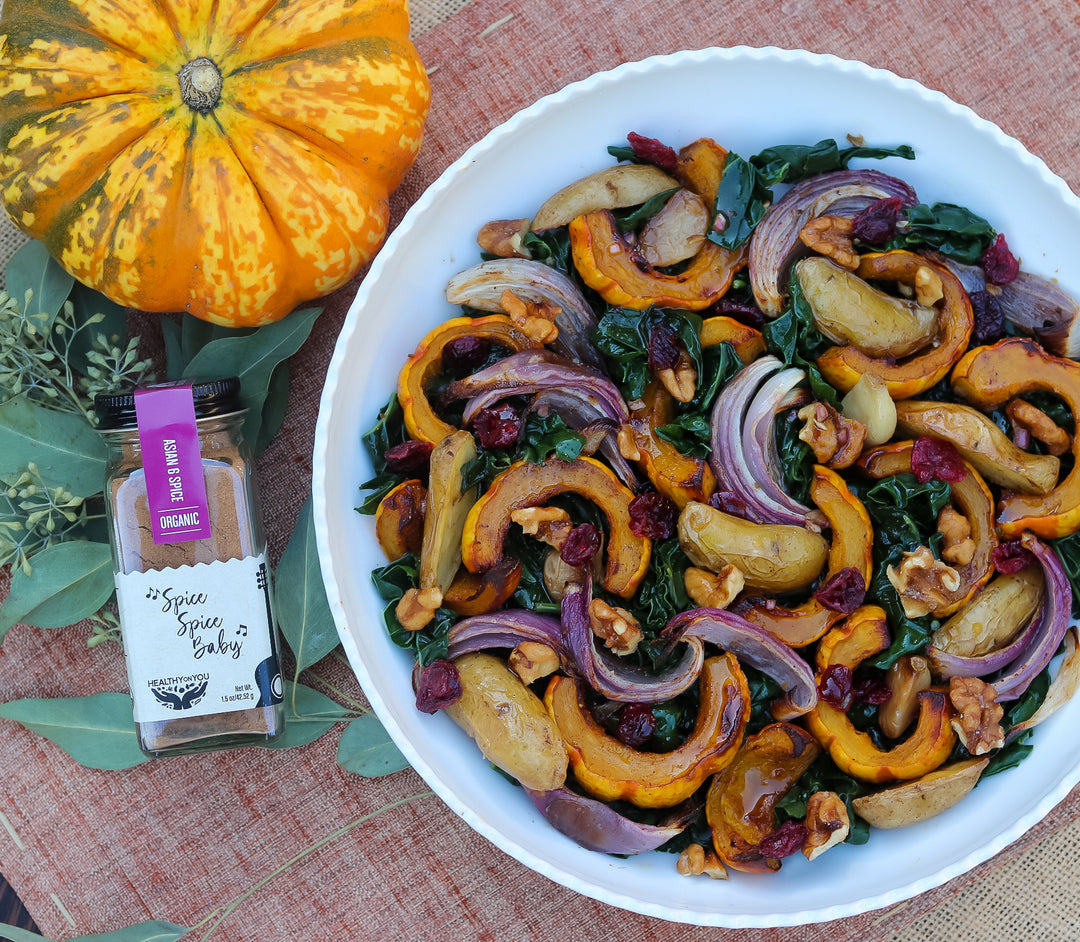 Learn How to Cook
With Our Blends

At Healthy On You®, we feel it is integral to give back to our communities and those in need. We have carried out this mission by offering donation-based cooking classes, we call our Cooking for a Cause series. All proceeds are donated to that classes's charity of choice, typically a cause fighting for social justice and equality. Join us to learn how to cook with your favorite Healthy On You® blends, support a great cause, and meet others who share a similar passion for flavorful, nutritious food!