Featured product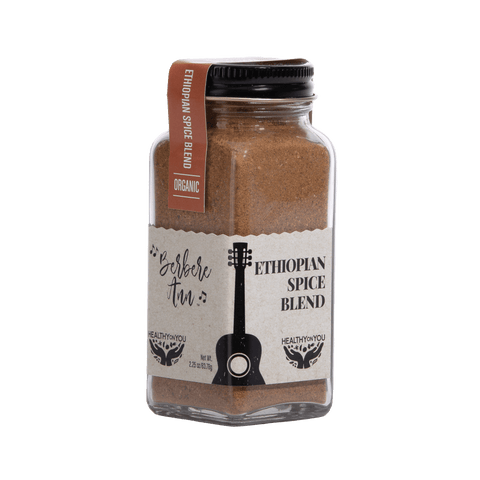 Berbere Ann
Ethiopian Spice Blend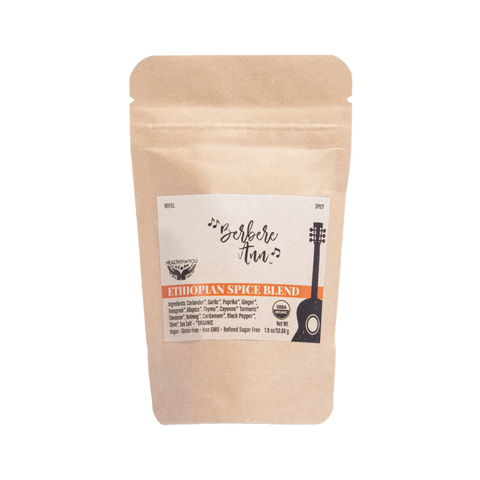 Berbere Ann Refill
Ethiopian Spice Blend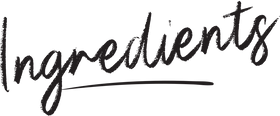 For the Roasted Cauliflower and Chickpeas
1 large Head cauliflower, chopped and broken down in florets (2 inch pieces)-include the green parts
1 15 oz can of chickpeas, drained, rinsed and pat dried with a kitchen cloth
Marinade for the Cauliflower and Chickpeas
2 tbsp tomato paste
1/4 cup olive oil
2 tbsp Berbere Ann Ethiopian Spice Blend
½ tsp sea salt
¼ tsp black pepper
For the Ginger Yogurt Sauce
1 cup, plain Greek yogurt
2 tbsp olive oil
1 tbsp lemon juice
1 tbsp fresh ginger, grated (more if you like)
2 tbsp fresh dill, chopped + more for garnish
2 tbsp fresh mint, chopped
1 tsp sea salt
¼ tsp black pepper
Dressing
2 tbsp olive oil
1 tbsp honey or hot honey
2 tbsp hot water
Extras
Pickled red onion for the garnish-see recipe here
Pomegranate seeds add a nice touch too!
Preheat oven to 415˚F
Make the Ginger Yogurt Sauce: combine all the ingredients for the sauces, stir well and refrigerate until the cauliflower is ready.
Make the marinade for the cauliflower and chickpeas: Combine all the ingredients for the marinade in a large bowl, whisk together, add a tbsp of water if too thick.
Add the chopped cauliflower to the same bowl and coat each piece with the marinade. Spread out on a 13x9 baking sheet, making room for the chickpeas on one end.
In the same bowl, add the chickpeas and stir with the dregs of the marinade in the bowl. Add to the baking sheet next to the cauliflower in an even layer.
Bake in the oven for 30-40 minutes, turning half way until the cauliflower is tender and the chickpeas have some crisp.
In the same bowl used for the marinade, add the dressing ingredients and a pinch of sea salt and whisk.
To serve, add the yogurt to the bowl and swirl around. Top with the roasted cauliflower; sprinkle the roast chickpeas. Spoon a tbsp of the dressing over the top. Garnish with pickled onions, fresh dill and pomegranate seeds.
Learn How to Cook
With Our Blends

At Healthy On You®, we feel it is integral to give back to our communities and those in need. We have carried out this mission by offering donation-based cooking classes, we call our Cooking for a Cause series. All proceeds are donated to that classes's charity of choice, typically a cause fighting for social justice and equality. Join us to learn how to cook with your favorite Healthy On You® blends, support a great cause, and meet others who share a similar passion for flavorful, nutritious food!