Featured product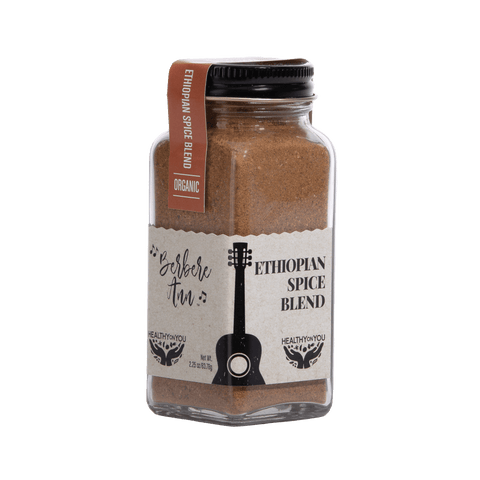 Berbere Ann
Ethiopian Spice Blend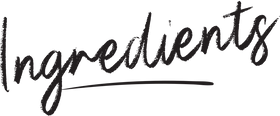 FOR THE TUNA
1 lb. fresh Ahi Tuna, 1½ " in thickness
2 tbsp olive oil
2-3 tbsp Healthy On You Berbere Ann Ethiopian Spice Blend
½ tsp sea salt
JALAPEÑO YOGURT SAUCE
1½ cups Greek yogurt
2 Jalapeños seeded and roughly chopped
2 cloves garlic
2 cup cilantro
2 tbsp lemon juice
2-3 green onions chopped
1 tsp sea salt
GREEN APPLE SALAD
2 green apples cored and sliced thin
2 tbsp fresh lemon juice
1 cup mint leaves
½ cup dill leaves
Make the Jalapeño Sauce: In a food processor or high powered-blender, add the Jalapeño yogurt ingredients and blend well until smooth. Scrape out into a mason jar and set aside.
Make the Green Apple Salad: Toss the sliced apples, lemon juice, fresh mint and dill together. Set aside.
Make the Tuna: Season the tuna first with a sprinkle of sea salt and then season heavily with the Healthy On You Ethiopian spice blend on all 4 sides.
Heat a cast iron pan over high heat and add the olive oil. When hot, add the tuna and cook for 1½ minutes per side. Using tongs, sear the sides of the tuna as well. Rare is best but cook longer for a more well done tuna. Slice the tuna into equals parts.
Plate the dish: Spread the Jalapeño Yogurt Sauce on a plate, top with slices of tuna and place the Apple Salad and the herbs all around it. Enjoy!
Learn How to Cook
With Our Blends

At Healthy On You®, we feel it is integral to give back to our communities and those in need. We have carried out this mission by offering donation-based cooking classes, we call our Cooking for a Cause series. All proceeds are donated to that classes's charity of choice, typically a cause fighting for social justice and equality. Join us to learn how to cook with your favorite Healthy On You® blends, support a great cause, and meet others who share a similar passion for flavorful, nutritious food!