Featured product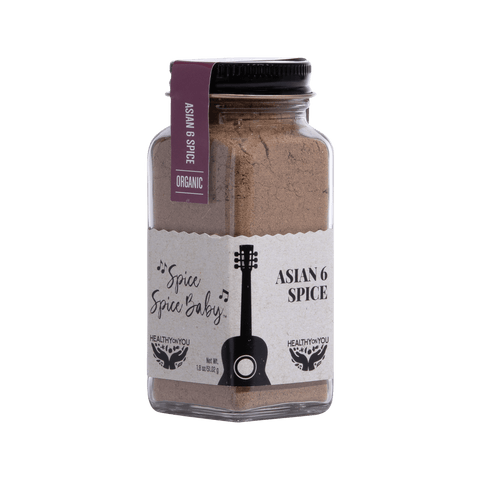 Spice Spice Baby
Asian 6 Spice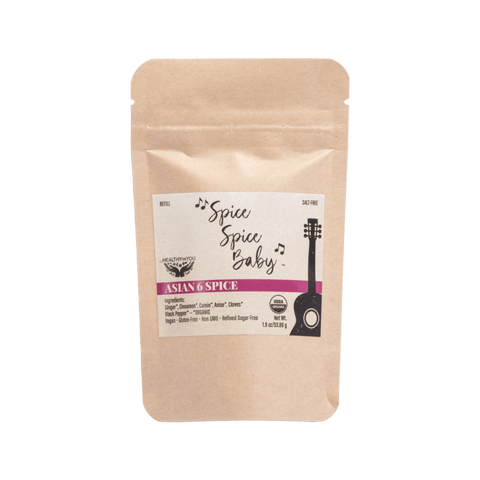 Spice Spice Baby Refill
Asian 6 Spice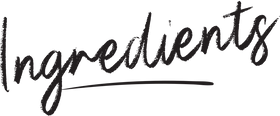 2 cups cooked Jasmine rice
2 cups steamed broccolini, chopped
1 large shallot, sliced thinly
1 cup fresh mint, chopped
1 jalapeños pepper, sliced thin.
½ cup fresh cilantro
For the Rice Seasoning
1 tbsp fish sauce
2 tbsp soy sauce
2 tbsp sesame oil
½ tsp Spice Spice Baby Asian 6 Spice Blend
½ tbsp pressed ginger juice (or 1 tbsp grated fresh ginger)
1 tsp rice vinegar
1 tbsp honey
For the Salad Dressing
2 tbsp fish sauce
1 tbsp grated ginger
3 garlic cloves, minced
juice of one lime
½ tsp Spice Spice Baby Asian 6 Spice Blend
2 tbsp sugar
Preheat the oven broiler to 450˚F.*
Make the rice seasoning: Add all of the rice seasoning ingredients to a bowl and whisk together.
In a large bowl, add the rice and add half of the rice seasoning; mix well. Each grain should be coated with the rice seasoning. If you need to add more, do so one tbsp at a time.
Spread the rice in an even layer on a 13x9 baking sheet. Broil in the oven for 20 minutes, checking and stirring every 5-7 minutes to make sure it doesn't scorch. The rice should be crispy at the edges with some soft grains throughout.
While the rice bakes, make the salad dressing: Add all the salad dressing together in a small bowl and whisk well.
When the rice is done, allow it to cool and then break up with a wooden spoon. Add the rice to a serving bowl and top with the vegetables and herbs; shallots, mint, cilantro, jalapeños and chopped broccolini.
Pour the salad dressing over the dish and toss well. Serve at room temp.
*Broilers temps vary. If easier, you can use the oven set to 450˚F to bake the rice for 30-40 minutes.
Learn How to Cook
With Our Blends

At Healthy On You®, we feel it is integral to give back to our communities and those in need. We have carried out this mission by offering donation-based cooking classes, we call our Cooking for a Cause series. All proceeds are donated to that classes's charity of choice, typically a cause fighting for social justice and equality. Join us to learn how to cook with your favorite Healthy On You® blends, support a great cause, and meet others who share a similar passion for flavorful, nutritious food!