Featured product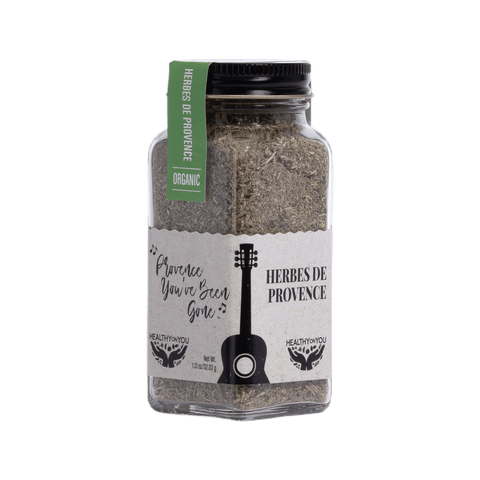 Provence You've Been Gone
Herbes de provence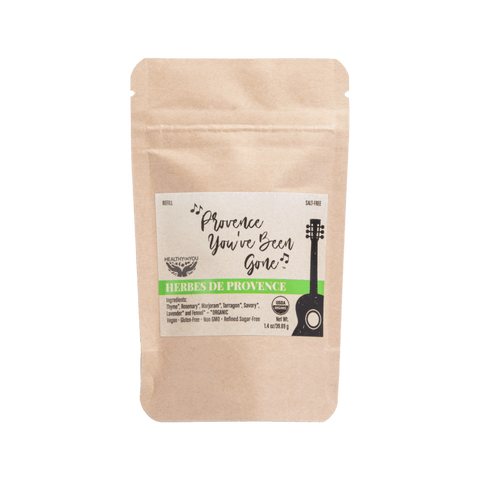 Provence You've Been Gone Refill
Herbes de provence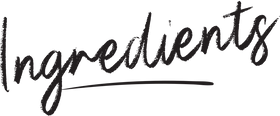 1 lb dried or fresh pasta cooked per package instructions
3 tbsp butter/olive oil (or a mix of both)
1 tsp Healthy On You® Provence You've Been Gone Herbes de Provence seasoning
1 large leek (white and light green parts) halved and sliced thin
½ lb fresh asparagus
½ cup green onions, chopped
1 cup frozen or fresh peas (see note)
½ cup shredded Parmesan cheese
Juice and zest of 1 lemon
¼ cup chopped parsley
½ tsp sea salt
Prepare the Pasta
Make the pasta per the package instructions; be careful not to over cook. Set aside the cooked and drained pasta and reserve 1 cup + of the pasta water.
Prepare the Vegetables
While the pasta cooks, in a high skillet or dutch oven, heat the butter/olive oil over medium heat; add the leeks and sauté for 2 minutes. Stir frequently and control the heat so they do not burn.
Add the chopped asparagus and sauté with the leeks for 2 minutes until bright green; add the chopped spring onions and stir well.
Cook the mixture for another 2 minutes (if using fresh peas, add them now.)
Add the Provence You've Been Gone Herbes de Provence seasoning, and sea salt; stir well.
Add the cooked pasta, frozen peas and the pasta water. Toss the mixture well and cook for 2 minutes.
Stir in the Parmesan cheese, lemon juice, lemon zest; finish with the chopped parsley. Delish!

Your browser does not support the video tag.
Learn How to Cook
With Our Blends

At Healthy On You®, we feel it is integral to give back to our communities and those in need. We have carried out this mission by offering donation-based cooking classes, we call our Cooking for a Cause series. All proceeds are donated to that classes's charity of choice, typically a cause fighting for social justice and equality. Join us to learn how to cook with your favorite Healthy On You® blends, support a great cause, and meet others who share a similar passion for flavorful, nutritious food!